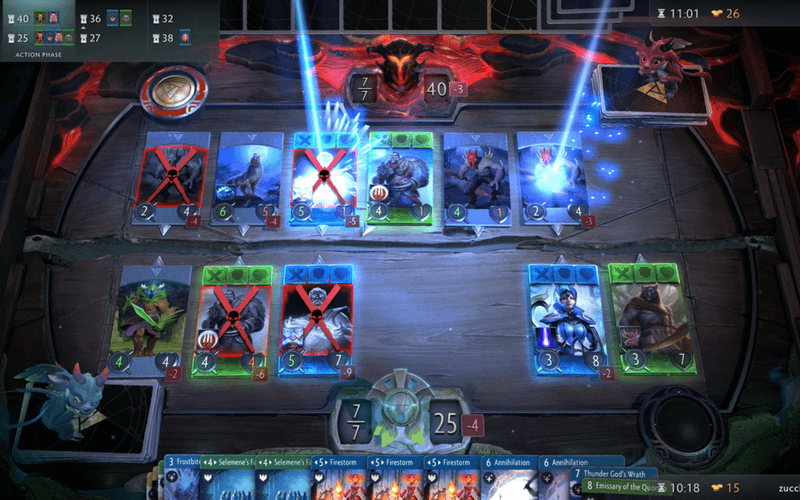 Valve is not one to sleep on its laurels. It is once again stepping up its game (pun intended) with the release of another MOBA-based card game. After the success of The Elder Scrolls: Legends and Hearthstone, Valve is launching Artifact: The Dota Card Game this year. It was first announced last August at The International 2017, and as you may have guessed, it is based off on the ultra-popular Dota franchise.
Artifact is going to use the Source 2 game engine and it will be played in 3 lanes, just like in Dota, with heroes and creeps fighting it out across the battlefield. The game contains over 280 cards, and features 44 heroes, with many of them being familiar faces to Dota players, such as Legion Commander and Phantom Assassin.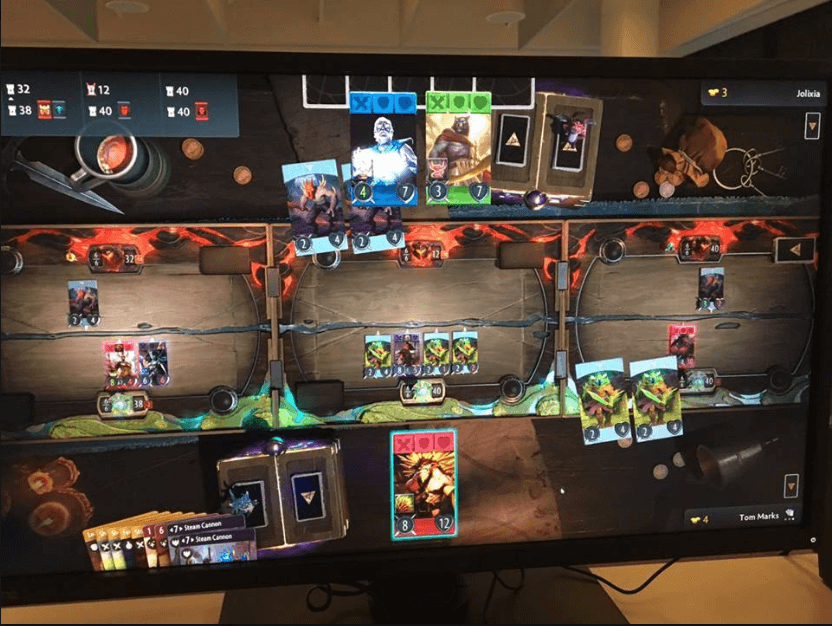 But to keep the game fresh, Valve also added a couple of new characters, such as Sorla Khan, a spear-wielding warrior who hails from the same tribe as Axe. According to the lore, she became the leader of Axe's Red Mist army after he left. Another newcomer is Kanna, a mysterious horned character with a demon-like appearance. Not many details are known about Kanna outside of a single voice line spoken by Juggernaut: "Azwraith, you haven't heard any rumors of Kanna's return have you?" The final new character is Rix, who appears to be some kind of humanoid-wolf, and wields a sword. According to an in-game voice line, he has some kind of past relationship with Legion Commander.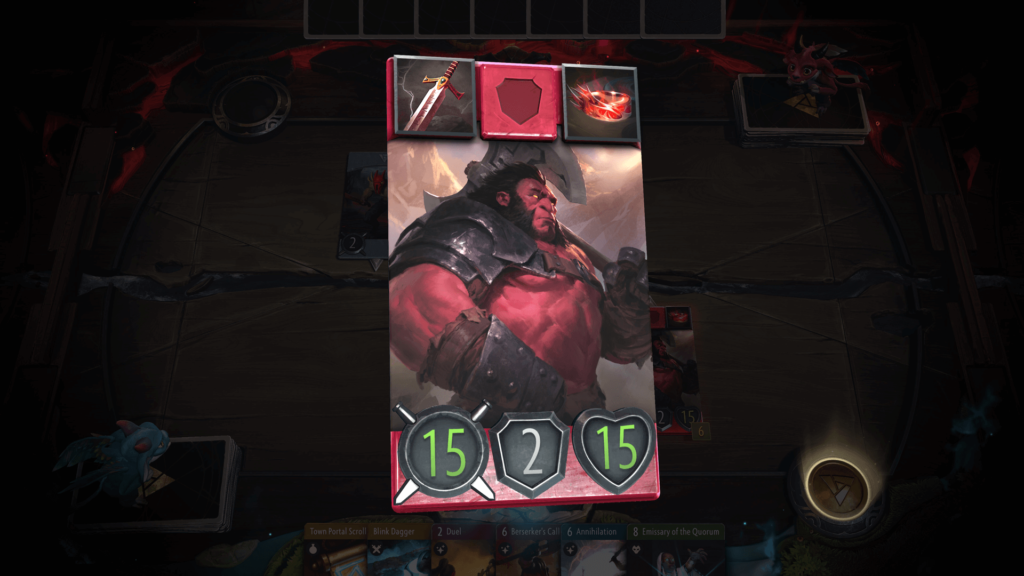 The game will feature high production values, novel mechanics (such as a "shopping phase") and an AI that will teach players the mechanics of the game. Valve also promises that opening packs and building player decks will be "a social and competitive experience." Artifact will feature a marketplace and a workshop, much like the one Dota 2 players use to buy and sell in-game items. And much like the Dota game itself, Artifact will not have a single-player campaign and will instead focus on interactive gameplay.
Valve plans to use Artifact as the springboard for new content for the Dota franchise, with some of the new characters in the card being teased as possible additions to the Dota universe in the future.
Artifact is currently in closed beta, available only to industry members and TCG professionals. But fans will not have to wait much longer, as Valve intends a public release by the end of 2018. The first Artifact tournament is going to be held in the first quarter of 2019, and it will hit both iOS and Android platforms as the first Source 2 title on mobile by mid-2019.
For those who want to keep up with the latest news and updates about Artifact: The Dota Card Game, you may join our Artifact Community on Facebook: https://www.facebook.com/groups/ArtifactPH/