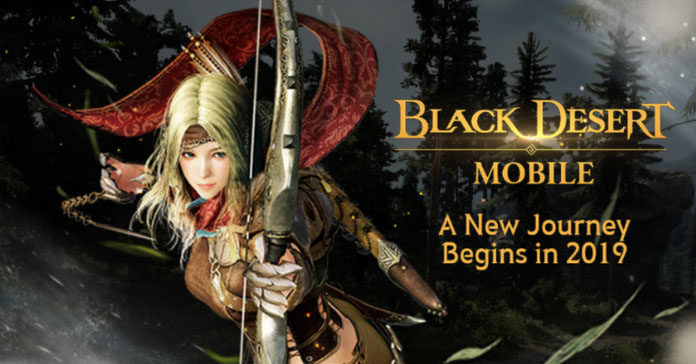 Let the hype begin! Pearl Abyss just recently posted a short, but much-needed update in their official Facebook page about the much-awaited mobile MMORPG: Black Desert Mobile! It has been a long time since we last had any updates about BDM and this new info from the devs is a very welcome news indeed!

We'll let you read and get hyped yourself:

"With the successful launch of Black Desert Mobile in both Taiwan and Japan, our teams are gearing up to release Black Desert Mobile this year to our global audiences. Are you hyped?"


Pearl Abyss
Black Desert Mobile's global launch is expected around the third or forth quarter of 2019. It has been notorious for getting delayed and rescheduled multiple times, but finally, it seems everything is right on track this time around. The game is the mobile MMORPG adaptation of the PC title developed by Pearl Abyss Korea. It features stunning graphics, skill-based combat, and amazing character customization. It has been updated constantly with new content and has been considered one of the few games that have a balanced in-game cash shop system.

When it launches, Black Desert will be facing stiff competition with other titles such as Cabal Mobile by EST Games, which has recently shaken the mobile MMO world with its flawless port of the original PC version. There's also Perfect World Mobile by Perfect World Entertainment, which has a huge fan base and has made waves ever since its announcement. With so many awesome mobile MMOs coming out, which do you think will dominate the mobile MMORPG platform? Which are you most excited about? Let us know in the comments!