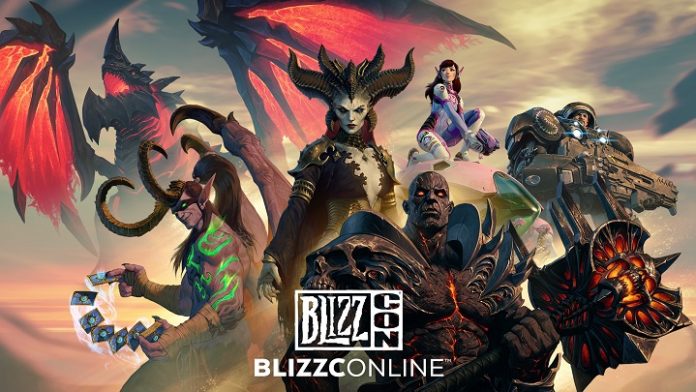 Get ready to plan your BlizzConline viewing strategy! Blizzard just posted the full schedule for both days of the show! Check out the events on Friday, February 19 (PST) and Saturday, February 20 (PST). BlizzConline is FREE to watch.
Blizzcon is an annual gaming convention held by Blizzard Entertainment to promote its major game franchises. The first-ever Blizzcon was held in October 2005, and since then, all of the conventions have been held at the Anaheim Convention Center in Anaheim, California, in the same area where Blizzard's headquarters is located. The convention features game-related announcements, previews of upcoming Blizzard Entertainment games and content, Q&A sessions and panels, costume contests, and playable versions of various Blizzard games.
This year's Blizzcon is different. Since the COVID-19 is still a thing, the company, like many others before them, decided that the convention will be held online so they aptly renamed the event as BlizzConline. No pun intended.
For BlizzConline, viewers can now plot their journey through six different streaming channels: five channels dedicated to World of Warcraft, Hearthstone, Diablo, Overwatch, and a Strategy games channel covering StarCraft, Warcraft III: Reforged, and Heroes of the Storm—plus the main Blizzard channel covering a mix of select panels from the other channels. Segments will also be archived as VODs after they air for those who missed the live show.
Check out the schedule here: https://www.blizzcon.com/en-us/news/23620127
If you arent able to catch all of the events you want to see as they're broadcast, don't worry. The segments will be archived as VODs after they air, so you can watcher whatever you missed at your convenience through the official Blizzard website. What are you waiting for? Check the schedules now and plan your BlizzConline experience!