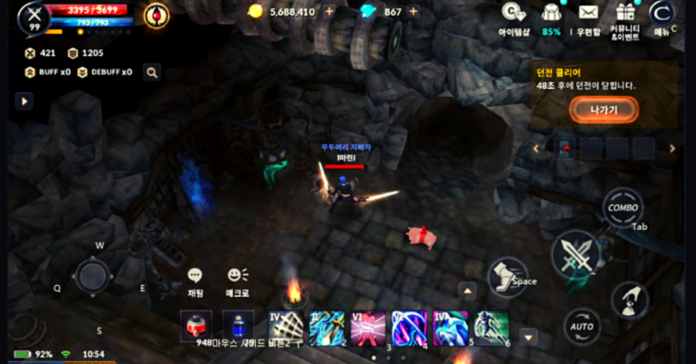 Today is the final day of the closed beta testing period for EST Game's Cabal Mobile. The game has produced massive attention, not just in South Korea, but in neighboring countries in Asia as well. Even though the CBT lasted for just a few days, many Cabal fans were eager to get their hands on the mobile RPG, not just to experience the game for themselves, but to also gain some much-desired information, and strategies. It left a very positive impression upon Cabal fans, foreshadowing a bright future for the game.

The servers will officially close on March 17, 2019, at 22:00 (GMT+9).
All player data from the CBT will be wiped out after the server closes.
All data and feedback gathered from the CBT will be used to improve the game, find bugs and glitches, and tweak the servers for better player experience.

Cabal Mobile's CBT was short but sweet, giving fans a taste of what we can expect when it officially launches. It garnered very positive reviews citing that it retained almost all original aspects of the original classic PC MMO. Even the original "Snake" game engine was used for the mobile adaptation giving it not just authenticity, but some classic nostalgia gaming as well.
[Related] Cabal Mobile Guide: Character Creation, Game UI, Map, And Quests
We would like to remind everyone that the upcoming OBT is slated for a South Korean release with Korean language support ONLY. EST Games did state that there are plans for an English/Global launch this year, but there is no solid confirmation about it yet. There are many factors that will affect a possible global launch such as if Cabal Mobile will be successful in their home turf, development snags, country licensing approval, and many more. So please be patient and try to understand why a global version takes longer to make.

Also, do not immediately believe any information being spread in social media. Do cross-checking, research, and only trust sites with a good track record for giving you trustworthy updates, just like Enduins, your source for gaming news and information!