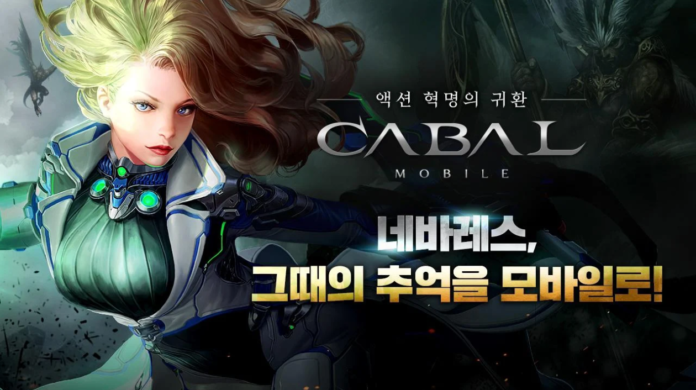 Cabal Mobile, the revival of the hit PC MMO is starting their exclusive South Korean CBT phase today! Here's a guide on how to pre-register for their CBT period, and what information you need to know about it. You will need to download a VPN that is set in South Korea to be able to download the client so be sure to install one first before proceeding with the steps. If you are currently in South Korea, then do not bother with the VPN.
[Related] Cabal Mobile Guide: Character Creation, Game UI, Map, And Quests

Pre-registration guide for CABAL Mobile CBT

Schedules:

CBT Application Period – From February 27, 2019, until CBT Open.
CBT period – March 13, 2019 – March 17, 2019, 22:00.

How to Participate in CBT

Click "Go to CBT Participation Application page" below and press the "CBT Participation" button.
Everyone who has applied for the CBT period will be given the opportunity to participate in it when it starts.

Here is the link for the CBT Application Page

How to Download Cabal Mobile (KR)
The Cabal Mobile CBT Progress will start on March 13, 2019 (Wed) until 14:00 – March 17 (Sun) 22:00.

Note: The schedule of the CBT test can be changed and we the publishers will inform players via announcements is there is a change in schedule.

Client Download Shortcut

Google Play Beta [ Go to top ]
One Store Beta Game Zone [ Go to top ]
APK download link ( here ). Install at your own risk
CABAL mobile's CBT and full launch are only available on Android (AOS) devices, iOS will release an open schedule separately after the Android version launches.

Due to the nature of some app stores, the game can be downloaded, but your device might not be able to run it. Please check the minimum specifications required for Cabal M before downloading the client so you can be sure the game can run on your device.

Cabal Mobile minimum specification

Android OS 4.4 or higher / RAM 3G or higher (Galaxy S6 or higher).
Required memory space: 2.8 GB or more free space.
IMPORTANT NOTE: Application cannot be installed in external memory.
Guide to account linking and coupon input after installing CABAL Mobile CBT
Account linking guide

If you are going to link accounts during the CBT period, you can delete and reinstall CBT client (app) but the player data within the CBT period will be retained. For all testers who want to keep their data safe during the CBT period, please use/log in with your Google / Facebook account.

How to link accounts

Touch the" Change Account" button on the bottom left of the game start screen to login to FB / Google.
2. If you started as a guest, you can go to 'Options'> 'Info' tab in the game.

Coupon Entry Instructions

Coupons are only applicable to players who have a registered South Korean mobile number. If you are outside KR, then you need not bother with this step.
You can enter the coupon through the game 'Options'> 'Information'> 'Register Coupon' button.
Please note that coupon codes distributed within the CBT period cannot be used after the CBT ends.
You can receive items from 'Mail'> 'Cash Inventory' by sending coupons.
Important note: Be sure to keep your precious player data and account, and do not forget to use your coupons!

Cabal M will be released for South Korea first and will support KR languages ONLY. The global version is set to launch this year but it has yet to receive an official date. Please wait for official announcements from the actual developers and publishers to avoid, misinformation. And of course, follow Enduins Gaming, your trusted source for gaming news and information!