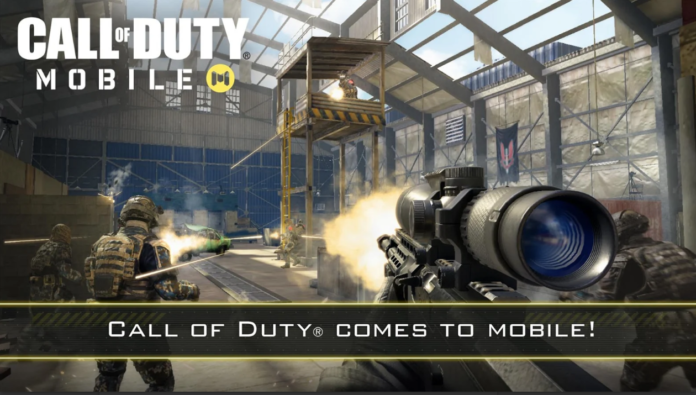 Activision and Tencent Games is bringing a brand new Call of Duty game for mobile devices. The game will be simply called Call of Duty: Mobile, and will be a free-to-play first-person shooter that will bring all the maps, weapons, and characters together in one game and is set to deliver "heart-pounding, adrenaline-fueled action of Call of Duty with you wherever you go."

Call of Duty: Mobile will be a standalone mobile title that is a collaboration project between Activision, Tencent Games, and Timi Studios. It focuses on multiplayer gameplay and will feature a collection of fan-favorite maps like Nuketown and Crash, and a ton of competitive game modes like team deathmatch, search and destroy, free-for-all, ranked mode, and clan versus clan. There's also a zombie mode that has a solo campaign and multiplayer co-op missions. Familiar characters can be used as your avatar, and signature weapons from across multiple franchises, including Call of Duty: Black Ops and Call of Duty: Modern Warfare will be present in the game which can be fully customized by buying weapon attachments and upgrades.

As you continue to play, you'll be able to unlock various unique items that you can use to customize your loadouts like different weapons, outfits, characters, gears, and scorestreaks.

For those who are wondering, yes, this is the same Call of Duty: Mobile that was announced last year for China. This year, they will be expanding its service to North America, South America, Europe, and other regions.

There is no official release date yet, but Activision will be releasing pre-launch Betas over the coming months for COD fans who pre-register. They will continue optimizing the experience and fine-tuning the game for better player experience. It would also seem that the game needs a high-end device to run smoothly but the developers mentioned that they are trying to tweak the game to run on different device specs as much as possible.
Pre-registration is now available in the Google Play Store, and on the official website. Once they have publicly launched the game, it will be free to download on Google Play and on the iOS App Store. Tune in to Enduins, your source for gaming news and information, as we'll definitely update when Call of Duty: Mobile will be available!