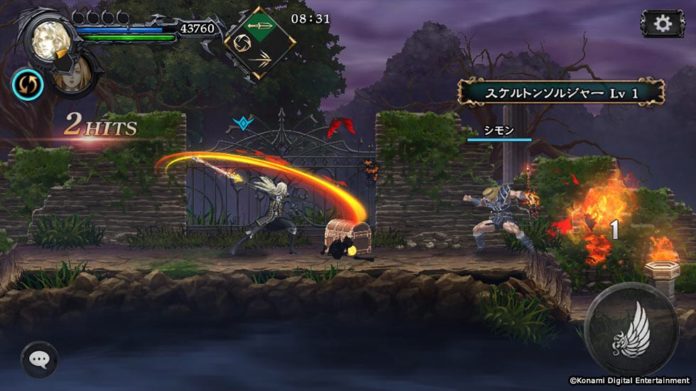 Castlevania is one of the oldest franchises that still has a solid fan base, and it is set to gain new fans after Konami has announced that they have plans to release a mobile version of Castlevania: Grimoire of Souls this 2019. It is a spinoff 2.5D side-scrolling game for the mobile platform featuring dozens of characters from the Castlevania franchise.

The story takes place in the future where Dracula, the Prince of Darkness has been eradicated. Or so they thought. The story's protagonist Genya Arikado (who is actually Alucard, spoiler alert) received a mysterious letter stating "The Grimoire has run wild and Count Dracula will be resurrected." With the threat of evil once again roaming the world, Arikado together with Lucy, a promising research magician who is pretty good at her job "despite her young age" set out to solve the mystery of the Grimoire and stop the resurrection of the Prince of Darkness once and for all.

Announced back in April 2018 and currently playable only in Japan, there have been speculations that the game might or might not leave its local shores. Alas, every rumor has been put to rest with Konami's annual earnings report where the game is included in their "for global release" list.
Castlevania: Grimoire of Souls is the newest entry in the long-running Castlevania franchise. It will feature the long-standing side-scrolling hack and slash action all designed in 2.5D graphics: a mix of 2D environment coupled with 3D designed character and models. Gameplay will also feature a tag team system where you will bring two characters in your adventures, freely swapping between them when needed. The game emphasizes a "pair system" where there will be specific characters that, when paired with each other, will receive combat bonuses (more on this when we get more info.) There will also be multiplayer modes such as a four-player real-time co-op, four on four PvP mode, and a four-player co-op boss rush.

Fan favorite characters from different Castlevania titles throughout the years will also make an appearance such as Alucard Son of Dracula, Shanoa, Maria, and members of the Vampire hunting family of the Belmonts such as Simon and Trevor. If that didn't spike nostalgia, then the original soundtracks from previous Castlevania titles will certainly jog your memory.

Castlevania: Grimoire of Souls will launch for both Android and iOS later this year. And as always, Enduins will surely update you about all the details including release date announcements, so stay tuned!