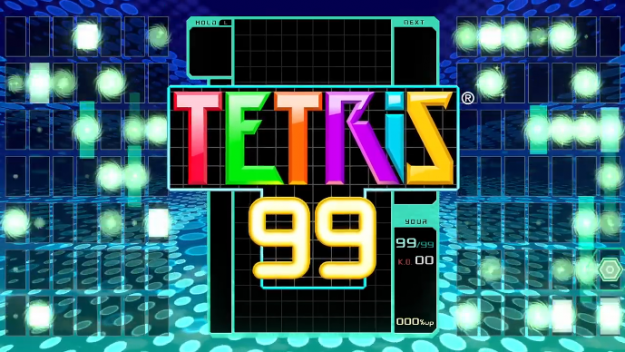 Who remembers Tetris? The ubiquitous falling blocks game of the 80s and 90s? Well, the legendary past time of the past just got a major future boost after Nintendo announced the new Tetris 99. What's new, you ask? Well, imagine playing the same puzzle game, only in competition with 98 other players! That's right, this is a battle royale game!

In Tetris 99, players will compete against each other online in a winner-take-all scenario. There's no fort building or picking up guns here, just straight up Tetris skills battle. It'll take precision, speed, and strategy, because even though the gameplay is unmistakably Tetris, the game is super competitive and intense. You can interrupt your opponents' flow by sending them "Garbage" blocks, but be careful as they can target you back. Defeating opponents will reward you with "KO Badges" that can give you bonus stats on your next attacks. Nintendo already has events for the game lined up, so expect lots of stuff to do!

The game was revealed at Nintendo's Direct Annual Presentation as part of new announcements alongside new information about Fire Emblem: Three Heroes and Super Mario Maker 2 for the Nintendo Switch console.

Tetris Online is developed by Arika and is available to play on the Nintendo Switch and is exclusive for Nintendo Switch Online subscribers. Visit their official website by going to this link.

So are you a Tetris Master in your past life? Revive your puzzle solving skills and test them out with Tetris 99!