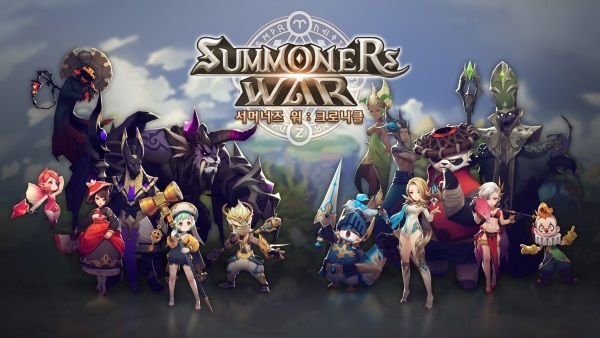 During their quarterly earnings report, South Korean-based gaming developers Com2uS has recently announced that they are now pushing hard to enter the blockchain gaming scene as soon as possible their upcoming MMORPG, with Summoners War Chronicles as their catalyst. Originally announced with a traditional gaming format, Summoners War Chronicles was reformed as a blockchain game, complete with NFTs right before its expected early 2022 launch.
The game is now set to offer Play-To-Earn (P2E) features. Com2uS has mentioned that it was difficult to implement the P2E system since the game's development process was already completed and ready to launch for live service but they managed to push through. The company also confirmed its upcoming plans, making things a bit easier having set some goals:
issue NFTs between end-2021 and early-2022.
soft-launch the game in 1Q22 (one country each in Europe and Southeast Asia).
proceed on a sequential global rollout in 2Q22.
complete the launch in major markets in 3Q22.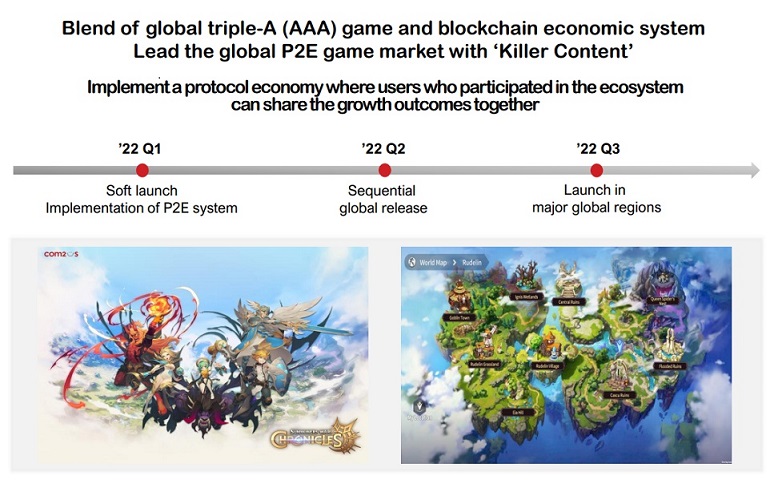 According to Com2uS, Summoners War Chronicles deserves global attention given the strong popularity of the franchise. Switching to blockchain and adding NFTs, they are hoping to have a potential inflow of P2E gamers next year.
A high expectation is also growing for the company's major plan called Com2Verse (a pun of the metaverse). The company has invested in various blockchain game companies to build a global metaverse partnership. As of this writing, the combined value of all their metaverse partners has exceeded 1 Trillion Korean Won.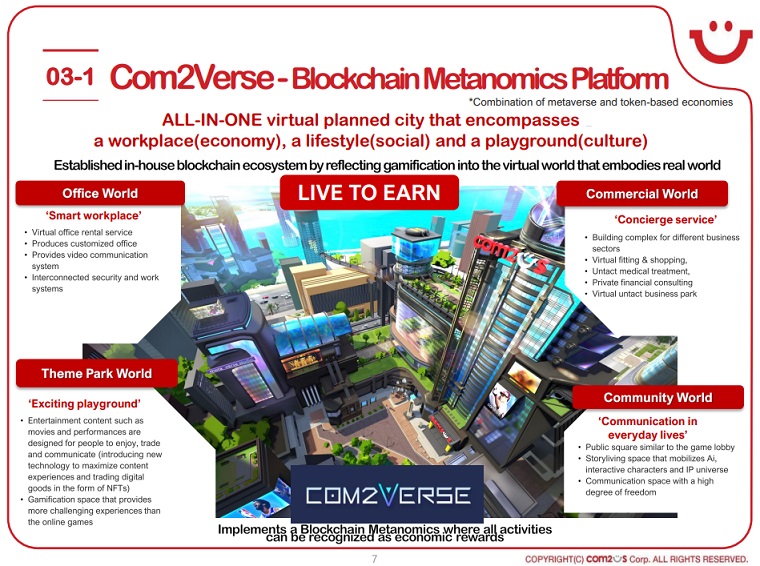 Com2Verse will combine blockchain economic systems with gamification features to create a planned virtual city where users can carry out typical real-world functions including working, socializing, and entertaining activities.
Currently, Com2uS is standing out as one of the first South Korean-based companies in the industry to quickly adapt to blockchain gaming, NFTs, and the metaverse. Their company rival Gamevil has also started their plans to enter the blockchain gaming scene as well who is also planning to release NFT games by 2022 which makes things really interesting.
Com2uS has stated that Summoners War Chronicles won't be the only NFT game under their belt as they're now planning to make most if not all of their games blockchain-based. A lot of things to look forward to here, gamers. Let's see what the Com2Verse has in store for us.