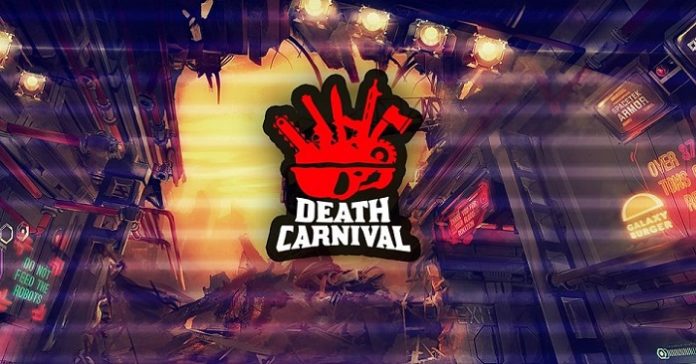 Game devs Furyion Games has recently announced that their action-packed arcade shooter game, Death Carnival will be launching soon for multiple platforms including PC, Android, iOS, and console devices. The game is a fast-paced high-octane arcade shooter with some pretty awesome graphics and tons of content!
In a future world, broken by war, humanity survives in a few overcrowded cities. To escape their bleak reality, many turn to televised blood sports, the most popular being Death Carnival. In this deadly game show, contestants must battle against hordes of enemies and machines for fame and fortune on live TV.
Death Carnival plays a lot like your typical isometric arcade shooter with familiar controls which is a huge plus since you don't need to wrack your brains with complex action inputs. What sets the game apart from other shooter games is its next-level gameplay chock full of outstanding graphics, insane weapons, and waves of enemies you can gun down. There's also a level of tactical approach for players since you'll need to think of ways not to get swarmed by hordes of monsters with proper positioning, evading attacks as well as traps, and using your environment to your advantage.
There will be tons of stages to play on, a multitude of upgradable and customizable weapons, a single-player mode, online co-op with cross-platform support, and competitive PVP mode, and dozens of characters to choose from and master, each one has its own unique skills and story campaign in the game.
Death Carnival is set to launch in early 2022. No specific release date has been announced just yet but you can visit their official website for additional information as well as links to their media pages to get more updates.