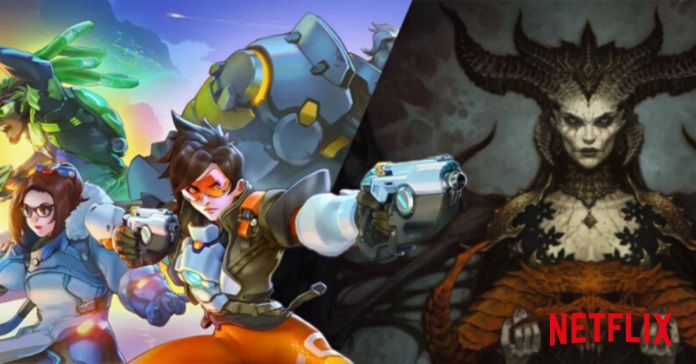 Blizzard Entertainment is known for its massive global hit games, but they're also famous for its superb storytelling. So it's no surprise that 2 of their biggest game franchises, Overwatch and Diablo are both getting an animated series!
If you're not familiar with the two titles, Diablo is a hack and slash dungeon crawler set in the world of Sanctuary that's in the middle of a long-running conflict between the High Heavens and the Burning Hells. Players will take on the role of an adventurer who seeks to end the conflict and stop Diablo, the main antagonist of the series, from claiming Sanctuary. Overwatch, is a team-based first-person shooter game set 60 years in the future. It revolves around the characters that were once members of the now-defunct Overwatch Organization that was created by the United Nations to combat the Omnic Crisis (robot uprising ala Terminator). As the threat of a second Omnic Crisis is becoming more of a reality, Overwatch is once again called upon to protect the world.
The information about the animated series' came from the LinkedIn profile of Activision Blizzard's Co-President, Nick Van Dyk. According to the description, the Diablo series will be "rendered in Anime style" and is now currently in pre-production. The series will be released worldwide through Netflix, so it's safe to assume that the visuals will be similar to the Castlevania series that also have an Anime style visuals and is also currently under Netflix. Van Dyk isn't a stranger to the streaming site as he previously served as a producer for one of their original animated series, Skylanders Academy. Anyone who has played Diablo knows how deep and rich the story of the game is so the expectations are very high for the animated series.
Meanwhile, their competitive FPS shooter, Overwatch will be rocking a more western approach with its animation style although it has not been fully confirmed yet. Much like other Blizzard games, Overwatch is neck-deep in background story and lore, thanks to Blizzard frequently releasing short animated stories about the Overwatch world and the characters that inhabit the game (seriously, who didn't cry when they learned about Reinhardt's past?!) 
Since the two animated series are still in pre-production, there's no solid release window yet, but we're pretty sure Diablo and Overwatch fans are seriously hyped right now. And with the Diablo IV and Overwatch 2 games already in development, the 2 franchises will only get bigger and bigger. Follow Enduins to get updates on this story and for more gaming news and info!