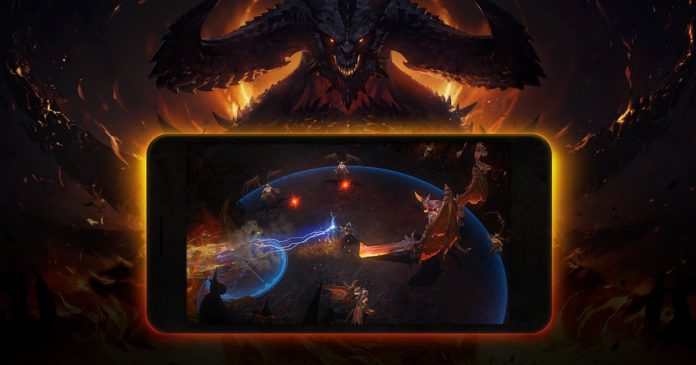 Despite a deluge of differing opinions, the mobile adaptation of the legendary Diablo franchise – known as Diablo: Immortal – is pushing through! The game's reveal at last year's Blizzcon was met with a tornado of angry fans expecting Diablo 4 for the PC, but despite this, Blizzard is embracing the mobile gaming platform and Diablo: Immortal is slated to be released this year.

The game is a collaboration between Blizzcon and Netease. Mobile gamers are probably very familiar with the latter as they are the ones responsible for hit titles like Rules of Survival, Identity V, and the recent LifeAfter. According to Netease' Chief Financial Officer (CFO) Yang Zhaoxuan, Diablo: Immortal is "pretty much ready" for release and is going to launch both for Android and iOS devices.

Aside from the short statement above, Zhaoxuan was more hesitant to dive into further details about the launch. This prompted speculations that Blizzard is holding out information about the game which gives a sort of negative PR for the company since there are already allegations that Diablo: Immortal is just a reskin of a previous Netease mobile game.

"Diablo Immortal, we are the co-developer on that game together with Blizzard. As to the exact launch timetable, I would encourage markets (?) to direct the question directly to Activision Blizzard as from a co-developer's perspective, the game development is pretty much ready. Of course, there is always be space for us to optimize and enhance, but it is not any concern that the development side will cause any potential delay."


Netease CFO Yang Zhaoxuan (translated from Chinese)
Despite the obvious backlash, a lot of people are still looking forward to playing the game. Who wouldn't want an official Diablo title for mobile where you can play on the go with your friends? Are you one of those eager to try it out? Let us know! And as always, keep up to date with what's happening in the gaming world by following Enduins, your top source of gaming news and information!