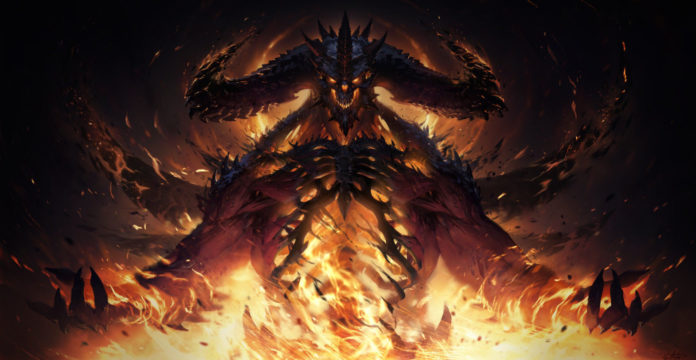 "It's really annoying that you can not publicly talk about the super secret project, because my new project is really cool." This was the Twitter post of renowned screenwriter Andrew Cosby that caused some gaming fans to come up with all sorts of theories as to which title is receiving it's own TV series. And now we have our answer – Diablo!

Cosby confirmed the news in a tweet last March 14: "I am in the final stage of negotiations to write and release a new Diablo animated series for Activision and Netflix." This coincides with a recent trademark filing by Blizzard Entertainment, developer of Diablo. The official property will be called "Diablo" and will be based on the iconic Blizzard PC RPG.
[Read] Diablo Immortal Developers Say The Mobile Game Is "Pretty Much Ready" To Launch This Year
For those who need a refresher, the story revolves around the endless conflict between good and evil where Diablo, the Lord of Destruction, plans to dominate all life on earth. But humanity isn't backing down and has banded together to fight Diablo and destroy him and his forces of evil.

The trademark consists of: "Downloadable films and movies featuring narratives based on a video game and provided by a video-on-demand service."


Diablo will follow on the footsteps of other Netflix animated series like Konami's Castlevania, Capcom's Devil May Cry, and Planet Godzilla. But Diablo isn't the only one, as Netflix is set to continue expanding its animated series selections with the upcoming animated adaptation of another video game title, Dragons Dogma.

The news is a breath of fresh air as it comes at a rather turbulent time for Blizzard, with the significant number of disappointed fans over the release of Diablo Immortal, as well as the recent layoff of 800 employees.

Are you excited for a Diablo Series? Do you want them to tweak the storyline a bit or stay faithful to the game story arch? Let us know in the comments!