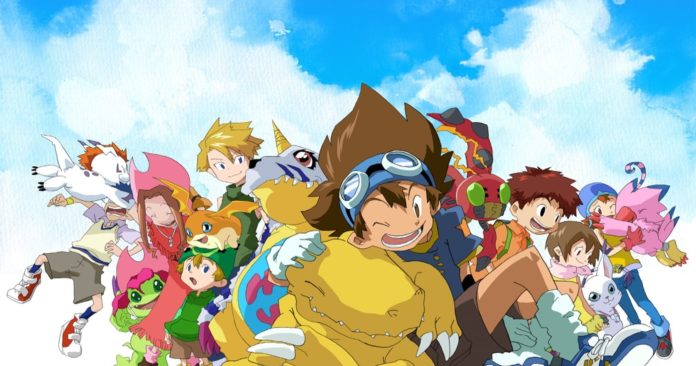 A new Digimon teaser trailer has dropped and fans of the franchise couldn't be happier. Considered as the closest rival to Pokémon, Digimon is still going strong to this day. And with the upcoming movie slated to be released next year, it will surely endure for more years to come.

The movie is a commemoration for Digimon's 20th anniversary and was announced on their official Twitter account, Digisoul with a small teaser trailer. It's composed mostly of clips from the anime series along with a message that says "the adventure further evolves." It is a sequel to the original anime series "Digimon Adventure" and will be set 20 years later after the events that concluded in the Digi-World. Tai, Kari, Izzy, T.K., Matt, Mimi, Sora, and the rest of the Digi-gang will return, now in their 20s and living their own lives. The producer of the original anime series, Hiromi Seki, will return to supervise the movie. Joining him are Kenji Watanabe and Katsuyoshi Nakasuru, the ones responsible for the adult designs of the characters which can be seen in an issue of V-Jump Magazine.

The cast for the movie that has been so far revealed are:

Natsuki Hanae as Taichi Yagami
Yoshimasa Hosoya as Yamato Ishida
Suzuko Mimori as Sora Takenouchi
Mutsumi Tamura as Kōshirō Izumi
Hitomi Yoshida as Mimi Tachikawa
Junya Ikeda as Jō Kido
Junya Enoki as Takeru Takaishi
M.A.O as Hikari Yagami
Chika Sakamoto as Agumon
Mayumi Yamaguchi as Gabumon
Atori Shigematsu as Piyomon
Takahiro Sakurai as Tentomon
Kinoko Yamada as Palmon
Junko Takeuchi as Gomamon
Miwa Matsumoto as Patamon
Yuka Tokumitsu as Tailmon
Digimon is a very successful franchise, spawning a plethora of console and mobile games, action figures, trading cards, apparels, model kits, and even collaborations with the Japanese artificial singers, Vocaloid.

There's no exact date for the movie yet, only that its due to release in Japan around spring 2020 and any planned overseas theatrical release wasn't mentioned as well. Of course, we'll be sure to update when new details are revealed. For the meantime, follow Enduins Gaming to get the latest gaming news and information!