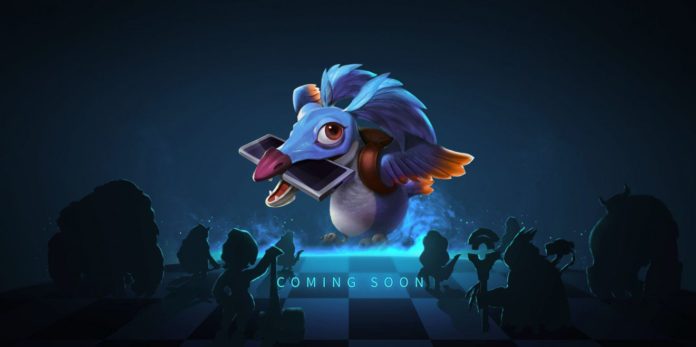 Dota Auto Chess is one of the most popular PC games right now with over 5.5 million players in just a couple of months after release and 350,000 active players at any given moment. And now, the makers of Auto Chess, Drodo Studios, is hinting at a possible mobile version.

In the Chinese forum site Weibo, the studio uploaded a "sneak peek" of what they've been up to lately. It contains an image of the bird mascot "Drodo the Druffin", who is actually the courier bird from Dota 2, holding on to what seems to be a phone or a tablet in its beak with a caption "coming soon". This led many people to speculate that a possible mobile version of Auto Chess is coming. China and the rest of Southeast Asia have seen a lot of PC to mobile platform crossovers from popular titles lately, and having a Dota game on mobile wouldn't be too far fetched.

What's Dota Auto Chess?

To those who aren't familiar with Auto Chess, the game is a custom mod inside the DoTA 2 MOBA made by Drodo Studios. It is a turn-based tactical strategy game that lets you battle against seven other players in round after round of resource-management action and strategic planning. The end goal is defeating your opponents or the neutral creeps. You can buy and place a hero on the board in every round and after that, you just need to let the game do the rest.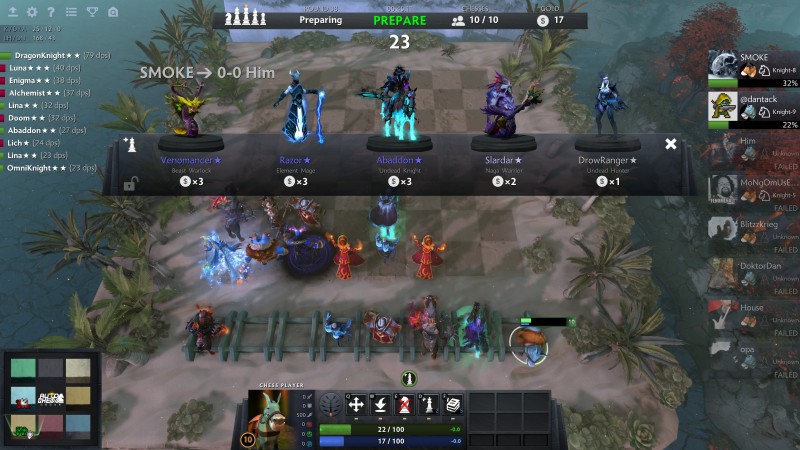 In Auto mode, the real-time battles of your heroes are out of your control. If you win a round, you'll be rewarded with gold and move on to the next battle. If you lose, your avatar will lose hit points based on how many enemy units are left alive and how strong they are. After that, you'll be given 30 seconds to buy new heroes and manage your units before the next round starts in a cycle of round-robin skirmishes. The last player to stay alive wins.

In Drodo's Weibo post, they stated that they have not licensed the game to any outside company so it is possible that Drodo themselves will publish the game for mobile. However, LINE, the Korean IM giant who also has its own gaming publishing division, has allegedly sought Drodo Studios for an undisclosed reason. The company has also reportedly filed a trademark for "Auto Chess in South Korea". For now, Drodo Studios has confirmed that they are now planning to hire more people to join their Studio and expand their marketing team.

According to a Chinese government database, various companies are applying to trademark "Auto Chess". There are currently eight in the list, with gaming giant Tencent being among them. Adding LINE games in South Korea, that's a total of nine companies that we know of right now that are interested in being involved with Auto Chess. Not bad for Drodo Studios, which is just made up of four DoTA players.

Drodo Studios will surely reveal more about it in the coming months and Enduins will be sure to keep you updated about DoTA Auto Chess and its possible mobile spin-off, so for now stick with us for more gaming news and information!