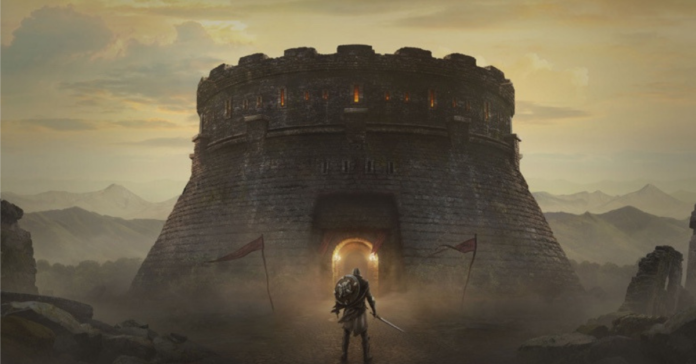 Bethesda has recently announced that their mobile game, The Elder Scrolls: Blades finally has a target date for their Closed Beta Testing and Early Access phase. The game is their entry for the mobile platform set inside the Elder Scrolls World.

For those who haven't heard of the game before, The Elder Scrolls: Blades is a first-person role-playing game created for mobile. Players will be member of the infamous Blades, which are the Empire's top agents. Forced into exile, you return home only to find it in ruins. It's up to you to become the champion of your town and revive it to its former glory.

The game was announced back in E3 2018 and originally slated for a September 2018 release but has been plagued with reschedules, fixes, and reworks that ultimately pushed the game's launch later and later. Now that we've entered 2019, Bethesda seems to have finally put a firm estimate for The Elder Scrolls: Blades. Bethesda tweeted that the CBT period (iOS only) and Early Access period (Android and iOS) will be available in "Spring 2019".

Participants for the CBT period will be limited. Bethesda will be sending emails to a bunch of lucky people who were able to sign up n their official website, which has been up since the game's announcement last year. They also stated that they will prioritize people who signed up the earliest and they will also consider the devices used when sending invites. If you're picked, you'll need to sign a Non-Disclosure Agreement (NDA) prohibiting you from revealing anything about the game. This includes forum discussions and social media posts, as well as screenshots.

Meanwhile, the Early Access period scheduled after the CBT will have no NDA. In fact, players will be encouraged to share their thoughts about the game. The pre-order page in the iOS App store shows The Elder Scrolls: Blades is slated for March 31, 2019, but this has been changed a number of times before and the Google Play Store page has not changed its pre-register status until now, so better take this with a grain of salt until the official announcement.

Will you be playing Elder Scrolls: Blades when it comes out? Do you think it's worth all the wait and delays? Let us know in the comments and don't forget to follow the Enduins social media accounts for more updates!