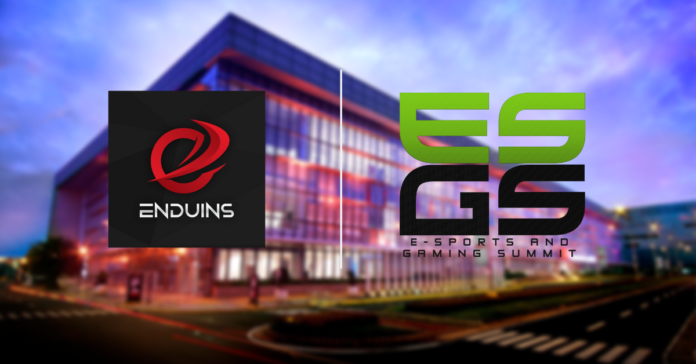 This is it! After months of productive meetings, we can now finally announce that your top source of gaming news and updates – Enduins – is now the community partner in one of the largest gaming events in the country and in Southeast Asia – the Electronic Sports and Gaming Summit!
Back for its 5th year, ESGS will once again cater to gaming fans of all levels (beginner, casual, pro, expert, god) with a gaming extravaganza like no other on October 26-28, 2018 at the SMX Convention Center in Mall of Asia Complex, Pasay City.
Just like in previous years, gamers and enthusiasts will be treated to a vast variety of activities, from watching live tournaments like The Nationals, to getting a first look at news games and gaming products from dozens of gaming companies, both local and international! You'll also get the chance to meet your favorite influencers, artists, and other gaming personalities.
To get an idea how huge this gaming event is, check out some of the companies and organizations that will be present!
*current list photo*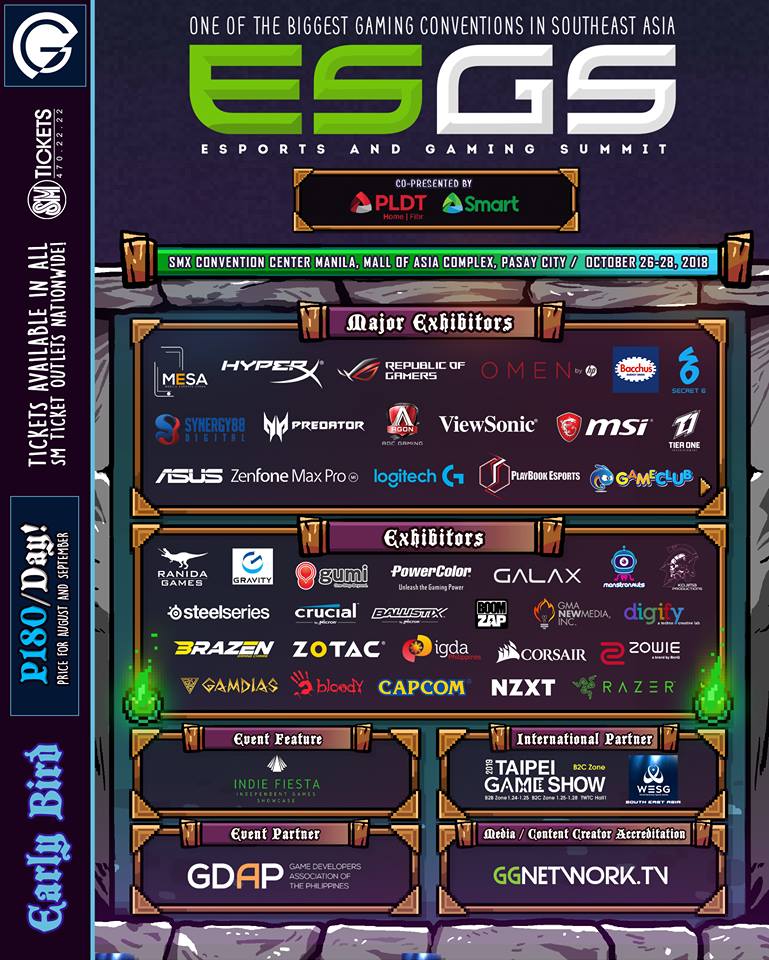 If you like games or you just want to have a good time with friends, then block out your calendars and get your ESGS tickets now at any SM Ticket net center for only P210 per person! Who knows, you might even get awesome discounts and other surprises (there are plenty *wink wink*).
For those who are just now becoming aware of ESGS, this awesome gathering is the brainchild of events company Gariath Concepts. They started ESGS five years ago with the goal of bringing together gamers, enthusiasts, and gaming companies and publishers into one venue to share their love of all things gaming. And from just a couple of thousand attendees in its first few years, ESGS now serves more than 20,000 visitors!
With Gariath Concepts and ESGS having the same goals as Enduins, it was a no-brainer for us to partner and collaborate with these awesome guys! The biggest gaming convention with the top gaming media platform – sounds great, doesn't it?
So stay tuned here at the Enduins Games page for more info, as we are also preparing to give away tickets to ESGS! And to make sure that you're the first one to hear about the mechanics, go ahead and join our exclusive group – the Enduins Gaming Collective. See you all at ESGS folks!