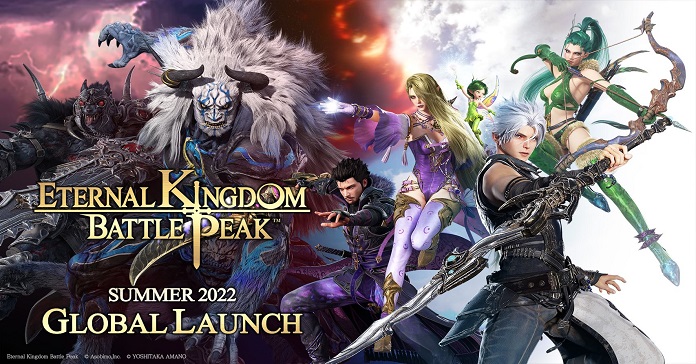 Asobimo has announced the global release window for the new multi-platform MMORPG "Eternal Kingdom Battle Peak!" Codenamed "Project Eternal" in Japan, the game will be available for Windows PC, Android, iOS, PlayStation 4, and PlayStation 5. Pre-register now and receive awesome goodies including a costume set and pet.
About "Eternal Kingdom Battle Peak"
The game features world-renowned creators such as Yoshitaka Amano (Final Fantasy Artwork) for character design, LUNA SEA for the theme song, and MONACA for the in-game soundtrack. You can enjoy an epic storyline with characters accurately recreated in 3D from Yoshitaka Amano's designs, as well as adventures in a vast field where the weather changes from day to night. The game also offers a full range of battle content, including "Siege" where up to 200 players battle, "Arena" where you battle with a small number of players, and "Battlefield" where up to 30 players can fight in fierce battles.
In preparation for the release, pre-registration is now available via Steam, Google Play, App Store, Twitter, and email. In addition, a pre-registration campaign will be held to obtain an avatar costume set and a pet "Ghoul," as well as an RT campaign to give away Visa Prepaid Cards worth up to $70 in total, and a Twitter point campaign to get avatars.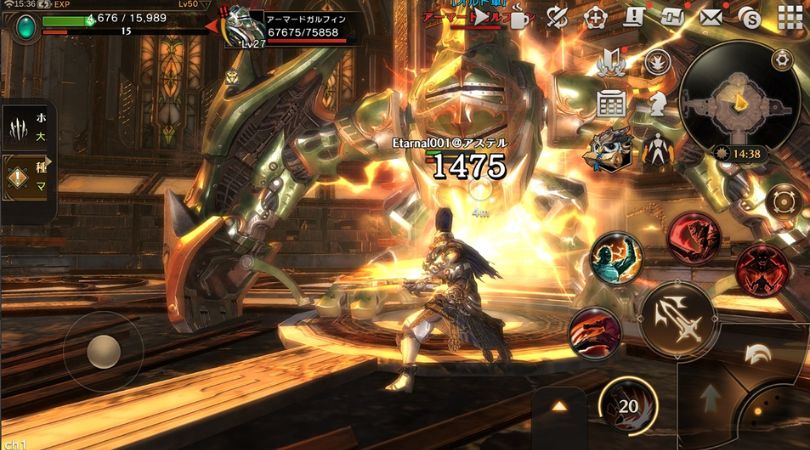 Game Features
Official "Siege" battle competition with up to 200 players held every month – Official competitions are held every month with up to 200 players competing for the title of "Strongest Legion (Guild)".
"Attributes" that can change the role of a job – There are three types of "attributes" for each of the jobs (occupations) that can be selected during character creation. Each attribute has its own specialty, such as attacker, defender, or healer, and can be changed according to the party members and enemy conditions.
The "Arena", "Battlefield", and field–a full array of PvP content – The "Arena" and "Battlefield" allow players to battle each other. The "Arena" can be played by up to 4 players, while the "Battlefield" can be played by up to 30 players
Ranking sites for all servers are available – The ranking site is updated daily with information on the top players in various contents, including battle power by server and jobs, number of dungeons cleared, and number of victories in PvP battles.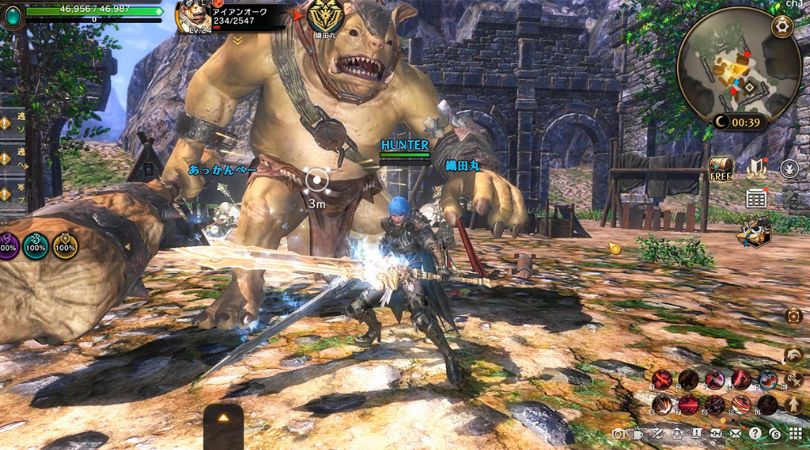 Pre-Reg Now To Get Costumes And Pet
A pre-registration campaign will be held in which everyone will receive useful items for their adventures, depending on the number of pre-registered users. 500,000 pre-registrants will receive an avatar costume set, and 300,000 pre-registrants will receive a "Ghoul" to adventure with as a pet.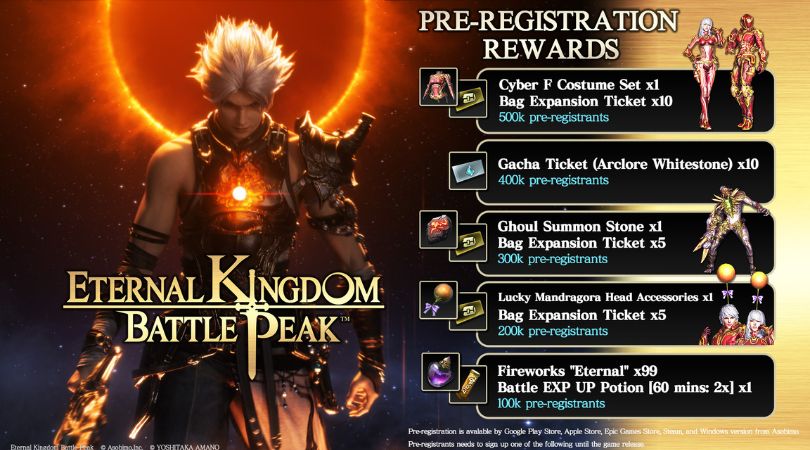 Release Date And Availability
"Eternal Kingdom Battle Peak" is set to officially launch in the summer of 2022 which means we can expect the game to be available around July or September if there are no delays. As of this writing, no official release date has been announced just yet. For more information, visit their official website.