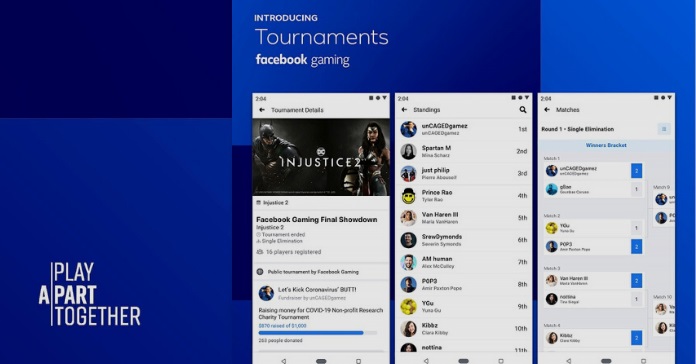 A new feature just rolled out for Facebook Gaming called Tournaments that will allow users to create or join online tournaments. The tool will offer everything you need from registration, seeding, bracket management, and score tally.
The new tournament feature supports 3 types of format: single elimination, double elimination, and round-robin. Facebook says it's meant to be the one-stop-shop for tournament organizers, providing them with everything they basically need, and at the same time, making it easier for the community, developers, and gamers to connect with each other. Tourney creators will be able to host while streaming and start fundraisers for important causes if they wish to with the help of the charity tools.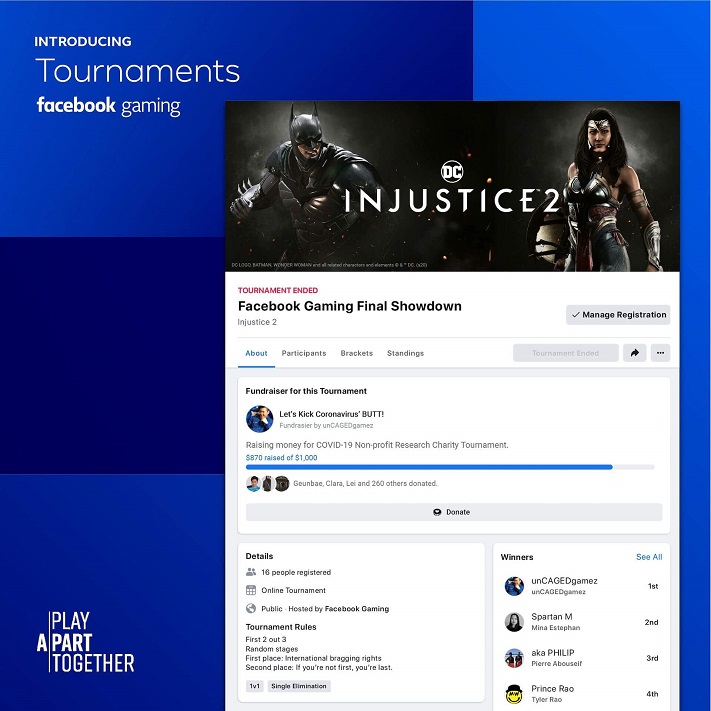 How to create a tournament on Facebook Gaming:
Log in to Facebook.
Navigate to the Gaming Video section and then select the Tournaments tab.
Click "Create Tournament," then "Add Tournament."
Fill in the required details listed.
Next, fill the required details for the Tournament event.
And finally, click "Create Tournament Event" to finish.
The tournament product isn't quite 100% finished yet, but Facebook does recognize that gaming is becoming a major way of staying connected safely during the COVID-19 pandemic, so it's basically in an Early Access stage right now. This is also a part of the social media giant's response to the #PlayApartTogether campaign that promotes physical distancing with the help of gaming.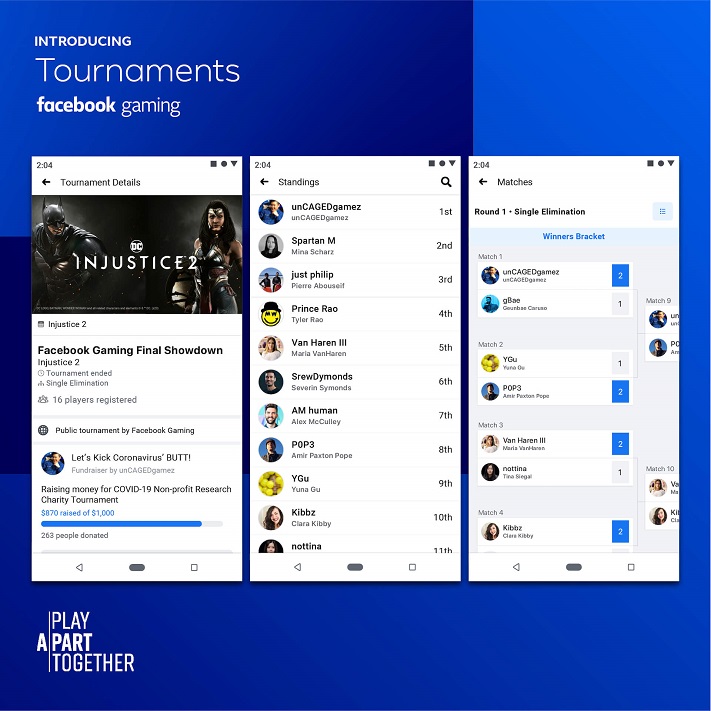 Twitch still dominates the game streaming scene but Facebook Gaming has been on the rise as of late. Last year, the platform has seen a whopping 210% increase in monthly viewership year-over-year. FB Gaming is the only one with the Tournament feature right now which makes it a unique tool indeed. Twitch's Rivals feature comes close but it's not exactly aimed for the general public. With this in mind, FB Gaming might become a huge game-changer in the streaming scene. What do you think? You can try out Tournaments now by following this link. And remember, stay safe and stay indoors gamers!