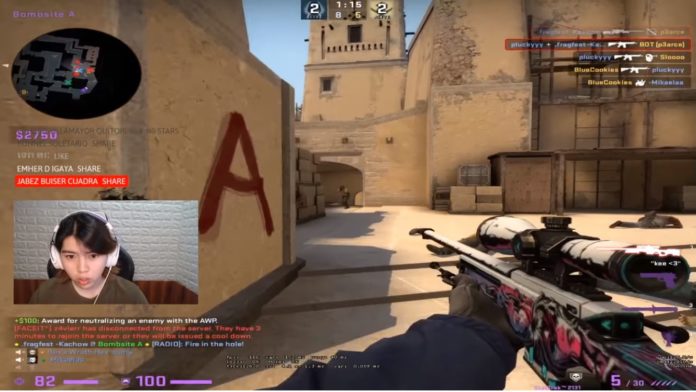 A Filipina FB Gaming and Twitch streamer has caught the attention of the Counter-Strike: Global Offensive community around the world with her insane gameplay, so much so that she's being compared to the living and breathing aimbot himself, Shroud.
Filipina streamer Denise Co better known as Kachow, who is both actively streaming on Twitch and FB Gaming, has garnered international attention for her insane no scope shooting and Shroud-like reflexes. Talk about some high-level clutch gaming!
You can watch her epic shooting skills here. A word of warning though: blink and you'll miss how fast she reacts to enemy encounters.
You can really tell how (intensely) focused she is when playing. This might be a stretch but we're convinced she can go pro and become an esports player. She's that good! We asked her if it ever crossed her mind, but she believes that streaming is where she needs to be at the moment.
Aside from CS: GO which she plays eight hours or more a day, Kachow also plays other titles like Rainbow Six, Minecraft, Raft Survival, Dead By Daylight, and other horror games. If you want to catch her streams, be sure to check out her Facebook account.