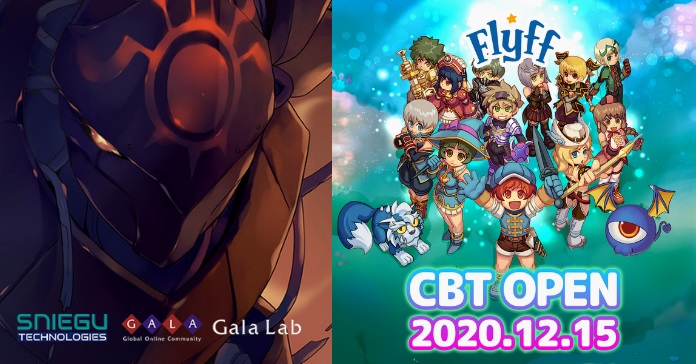 Flyff fans won't be waiting too long to play their beloved classic PC MMORPG as France-based company, Sniegu Technologies announces Flyff Project M, a multiplatform MMORPG based on the classic online game of the same name. Not only will it launch for PC, but it will also be available for mobile, tablets, and browsers.
Flyff Project M (tentative name), will capture the original PC version's gameplay and aesthetics, specifically version 7 (the year 2007). It is an official multiplatform project in collaboration with Gala Lab, the Korean company that owns the Flyff IP. 
The game was originally released in South Korea way back in 2004, then in the US the following year. It has since been released to 13 countries with over 30 million downloads under its belt. The game gained popularity by its cute aesthetics, innovative gameplay, and its iconic flight system.

Flyff involves players starting their adventures by first choosing a class and from then on, accomplishing various quests. The game offers multiple classes, each with a different subclass that can be obtained by reaching level 15, 60, and final subclass at level 130. Outside the usual questing and grinding, players can participate in various PVE content like guilds, couple system, and a mentor/pupil system, or if you're raring for some action, there are PVP modes as well that includes a duel mode, clockworks war, guild siege, and free-for-all arena.
Now do take note that these game features are from the original PC version. Sniegu has stated that it will closely resemble the original 2007 version of Flyff but with minor tweaks here and there that we assume are for the multiplatform feature. The Closed Beta Testing phase will begin on December 15, 2020. Interested players who want to participate in the CBT can sign up now by following this link. Ready to come back to Flyff? See you there!