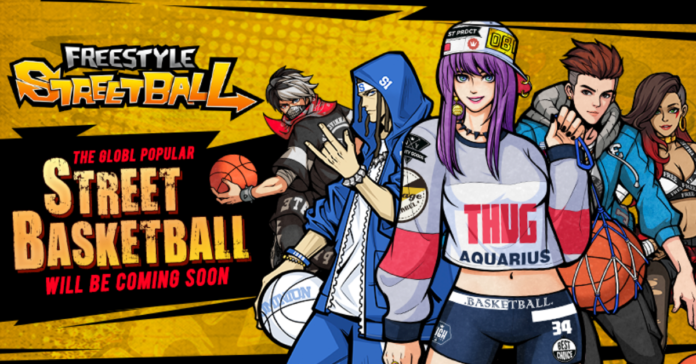 Remember Freestyle? That cell-shaded basketball themed PC game? If you're a Filipino, of course, you do since the country is in love with basketball! Well, good news if you're a fan of the game because it's getting a revival on mobile! But it's not the same Freestyle you knew. It's actually better!

Freestyle Mobile – PH is the officially licensed title (for the Philippines) of the popular mobile sports game "Freestyle Streetball". The game is set to rekindle those epic 3 versus 3 battles in the half court. Freestyle has been rated as one of the most popular games back in its heyday. And since street basketball has been embedded in the hearts of the Filipino, the game is expected to bring tons of nostalgia with its new mobile experience.
Freestyle Mobile is filled with dozens of unique characters, each with their own style and signature moves. Some of these characters are Caitlyn, a beautiful policewoman, who doesn't just arrest criminals, but is also a mean streetballer who can shoot and has high block and rebound skills. There's also Warrior, a legend on the court, who once scored 81 points in a professional game.
Of course, you can customize your characters with accessories and costumes,. There are also lots of skills to master such as steals, dribbling, running, passing, shooting, defense, fancy buckles, and long-range shots.

Freestyle Mobile will let you compete against other players in real-time anytime, anywhere. Battle in 1v1 and 3v3 modes and train your basketball skills in the free training mode and special training. Different courts are also available coupled with some hip-hop music to get your game on.

Freestyle Mobile – PH has no official release date yet but we can expect it to launch this year. We'll be sure to update you about it when new info emerges, so see you on the court!