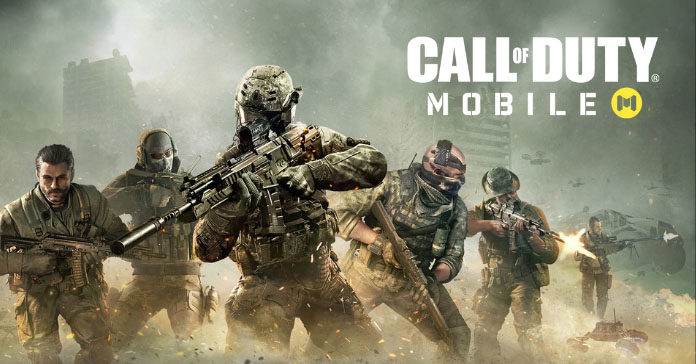 Garena has recently announced that they will officially publish Call of Duty: Mobile, the mobile game spinoff of the highly popular PC FPS, in Taiwan and for the rest of Southeast Asia. The game is jointly developed by Activision and Tencent Games. Call of Duty: Mobile features realistic graphics, firearms and weapons based from the real thing, customizable arsenals, and smooth gameplay. The game promises action-packed features, various game modes, and real-time player versus player skirmishes only COD can bring.

Call of Duty: Mobile aims to reproduce the classic COD experience and bring some nostalgia factor by recreating popular scenes and areas from previous COD titles such as Modern Warfare, and Black Ops. Old and new COD players will get a familiar kick as familiar maps like Nuketown, Crash, and Hijacked will be their place of shootouts in the game.

Activision and Tencent are aiming to give COD: M a "realistic" environment and feel. The game screen, delicate sound, and light effects make the player feel like they are on a real battlefield. The guns in the game can be customized and matched with weapon accessories such as sights, magazines, and barrels. You can freely create the weapon that suits you best, and master the key to victory in multiple game modes such as team deathmatch, free for all, capture the flag, and many more. The developers also promised that a battle royale mode will be coming soon as well. That's definitely something to look forward to.

In addition, the special kill system will also be in Call of Duty: Mobile. Players can equip a number of special skills. These are powerful attacks that can turn the tide of battles like the unmanned reconnaissance aircraft, air strikes or armed helicopters, or even the most deadly nuclear warheads. What's more is that iconic characters like Soap, Captain Price, and Alex Mason will be returning to the battlefield. It is unclear what their roles will be whether they'll be unlockable playable characters or if new campaigns will be added to the game, aside from the current zombie campaign.
Call of Duty: Mobile is set to launch in SEA that will include Taiwan, Thailand, Indonesia, Singapore, Malaysia, and the Philippines. You can pre-register now on their official website. There's no official release date announced just yet so better stay tuned for our updates! Also, don't forget to follow Enduins for more gaming news and information! See you on the battlefield, soldier!