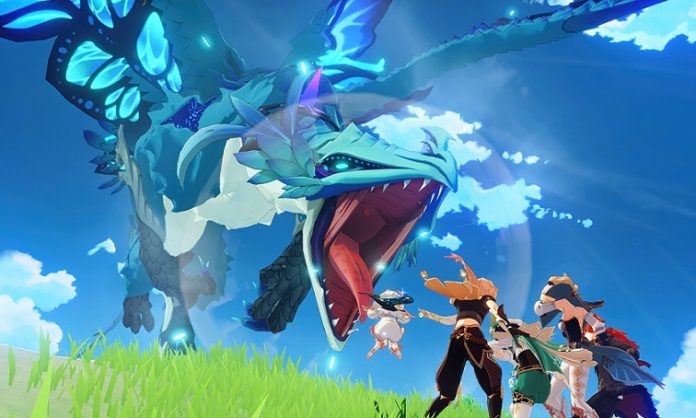 With big games comes big "issues" and Genshin Impact isn't spared from this conundrum. Recently, players of the game have discovered that the in-game chat has censored the words Taiwan, Hong Kong, Falun Gong, Hitler, Stalin, and Putin. MiHoYo's game dubbed as the biggest global launch of a Chinese game ever is now in hot water in social media with various complaints about the censorship of the mentioned words.
The discovery of the censorship can be traced back to a Subreddit page. It quickly spilled to over into social media when well-known Twitch streamer, Kazuma Hashimoto, also known as justicekazzy posted tweets that he will not endorse the game anymore. This isn't the first time a Chinese based company was tied to political terms and names.
Nintendo's animal crossing was banned in China a few months back after it was used by Hong Kong activists to spread pro-democracy. Another example was a mobile music game that was removed for "rectification and internal evaluation" after the government discovered that one of the game's music director wrote a song with a pro-Hong Kong message cleverly hidden in morse code. Even Blizzard who's World of Warcraft game is currently published in China by Netease Games has similar words banned in their in-game chat. The words banned by China is a long list. Politically motivated slogans such as "Tibet independence", "Hong Kong Independence", "Xi Jinping", and "Winnie the Pooh", the classic Disney character popularly used to reference President Xi Jinping are included.
Before this censorship issue, Genshin Impact had another big blow of an accusation thrown at them, claiming the game has spyware. Talk about a one-two punch to the gut. Of course, MiHoYo officially denies this claim. It started with an article shared on the Japanese social media site, Generation Game claiming that the anti-cheat program mhyprot2 is a spyware program where it runs even when the game is closed. And when you uninstall the game, mhyprot2 stays installed in your device. Just for a bit of reference, mhyprot2 is the same anti-cheat program used by Riot Game's Valorant, the recently popular FPS game. Riot said that it was a bug and has fixed the problem since. MiHoYo claimed a similar reason and has since fixed the mhyprot2 problem. They also took to Twitter to notify players and explain to them that it was really just a bug.
Genshin Impact has garnered over $60 million with the combined review from Google Play Store coming with $17.7 million and the iOS App store with $42 million in its very first week of launch since September 28 no less. It has since rapidly climbed the grossing rank to number 2 beating PUBG Mobile, and only beaten by Tencent's MOBA game, Honor of Kings for the number 1 spot. This is a huge achievement especially when they were also able to beat heavy hitters like Fate/Grand Order and Monster Strike.
To be fair, MiHoYo doesn't have a choice and have to comply with Chinese regulations since they are based in Shanghai. But unlike big companies like Riot and Blizzard, MiHoYo is an independent studio company, which is less worrying. Hopefully, they won't be bought off by a bigger fish in China, or else, we'll definitely get a reason to worry.