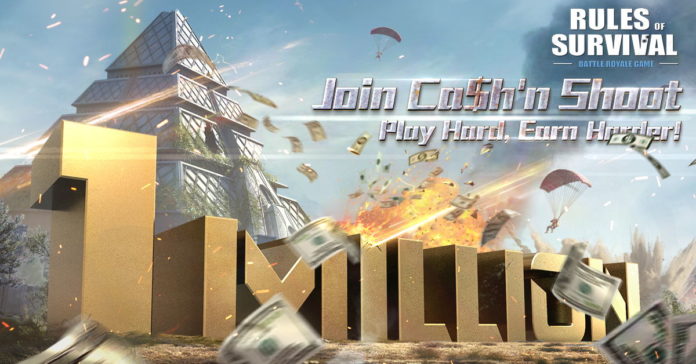 Do you think a normal battle royale game is tense? Imagine how tense the action would be if all the match points you earn could be turned into cash! That's what Rules of Survival has in store for its fans! In line with its on-going 1st anniversary celebration, ROS is launching its Ca$h'n Shoot event on November 26, wherein players will fight it out to win up to $1 million – in cash!
The Ca$h'n Shoot will be set in Ghillie Island (Asia server) on mobile and players can participate using Solo Mode. The latest version of ROS features weekly competitions and by the end of every week, the first 10,000 players on the ranking board are awarded Gold Bullions, which functions like in-game diamonds and can be exchanged for real-life money when accumulated to a certain amount.
Aside from being part of the weeks-long celebration of the ROS anniversary and giving its players a chance to cash-in their in-game credits, ROS developer Netease conceptualized Ca$h'n Shoot to further promote e-sports in the country. And this couldn't come at the right time as the Southeast Asian Games Federation has already announced a few months ago the inclusion of e-sports in the 30th Southeast Asian Games, which will be held in the Philippines next year.
This is just the latest event of ROS in support of e-sports. In the past, Netease has already promoted the e-sports through the World Championship Series events, Rules of Survival Global Series, and local competitions hosted in Southeast Asia, with the ultimate goal being the inclusion of e-sports in the Olympics.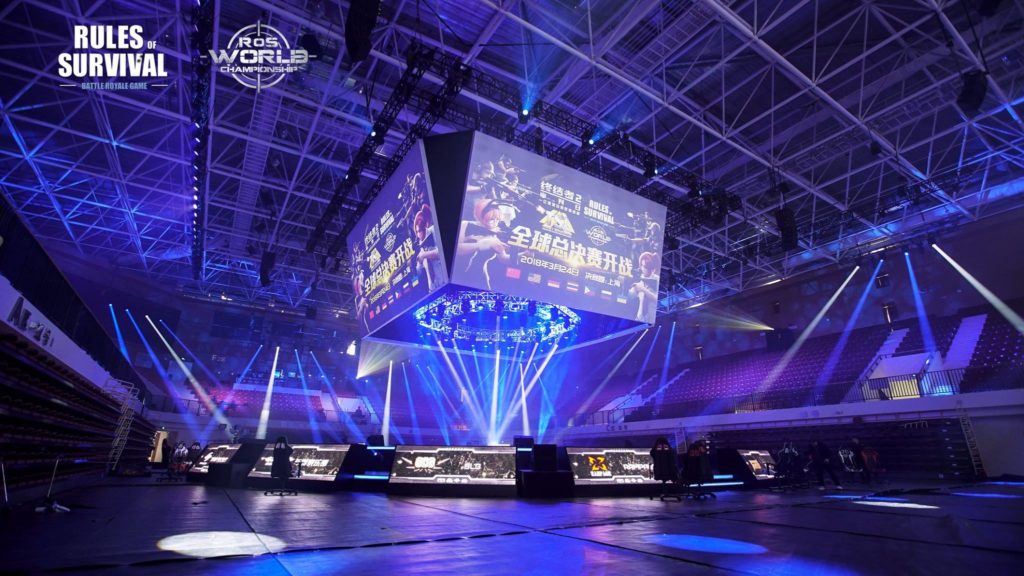 Stay tuned for more surprises and events as Netease continues to celebrate the success of Rules of Survival. To date, ROS has ranked on the top of game charts in 61 countries and districts and has been downloaded 230 million times. Aside from mobile, Rules of Survival is also available on PC and Steam.
Download Rules of Survival right now(https://go.onelink.me/NHrZ/7f2c7c13) and join Ca$h'n Shoot carnival today – Play hard, earn harder!