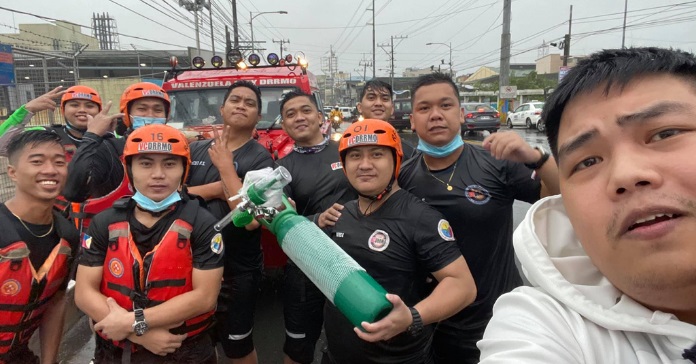 Filipino streamer Elyson "Ghost Wrecker" Caranza, known for his trash-talking and brash commentary, has once again proved that there's always more to popular personalities by being among the first to help out victims of Typhoon Ulysses. 
The typhoon ravaged large parts of Luzon this past week, submerging provinces such as Rizal in a mix of flood and mud. Wrecker used live streaming and social media to raise funds for the victims, and in less than half a day, his group accumulated Php 160,000.00 which he has since used to purchase and repack over 3,000 bags of relief goods which include clean water, canned sardines, cup noodles, vitamins, chocolates, and more. He's also been actively sharing posts of people asking for help and rescue, volunteering in rescue efforts, and donating to those who desperately need it the most.
Wrecker isn't new to all of this. In our previous feature article, he revealed that he regularly goes out and searches for less fortunate people and gives them money and food, whether there's a calamity or not.
After Rizal, Wrecker and his team now have the provinces of Cagayan, Isabela, and Tuguegarao as their next targets for their donation drive.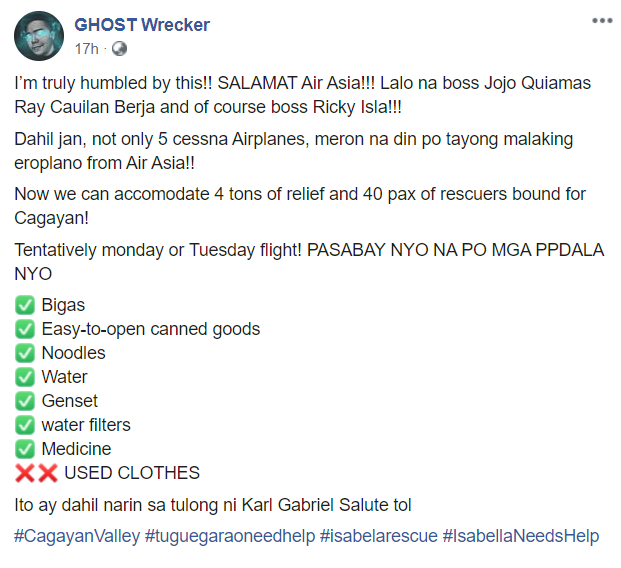 Wrecker, who started streaming as a hobby and is now one of the top talents of esports and gaming agency Tier One Entertainment, is still accepting donations and has kept up his livestream-for-a-cause campaign. For those who wish to support his noble campaign, his team's accounts are posted below:
AUB Account – 916101642730
GCash Account – 09613826085