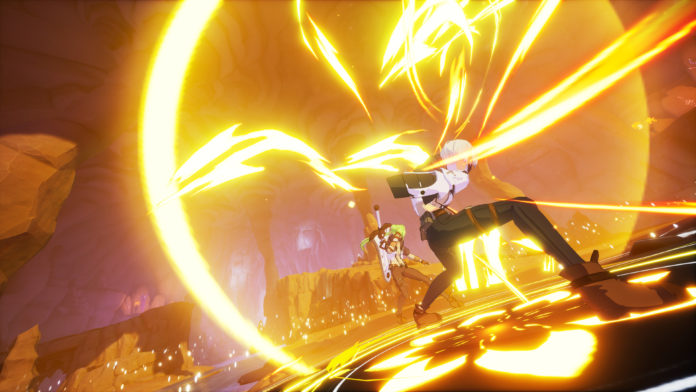 Chasers, get ready! KOG Studios, creators of hit titles GrandChase and Elsword, has recently announced the global closed beta test (CBT) pre-registration period for their newest PC action RPG – Kurtzpel! Made with Unreal Engine 4, the game offers action-packed gameplay and gorgeous anime-styled design that's sure to make you spend more hours in front of your PC!

Set in the world of Erthesia, a parallel universe of GrandChase wherein certain major events and stories happened differently, titular character Kurtzpel was given the title of "bringer of chaos", and is both feared and hated by the people of Ethersia and its society.

The game is an anime-style multiplayer role-playing action game. KOG Studios will be using their own system called "Toonline" that will generate gameplay based on the player's interaction with the environment. Kurtzpel will bring an in-depth character creation to the table as well as action combat system that will be based on combinations that can be applied to the game's vast selection of PvE and PvP contents.

Player characters will consist of three major factors: Soul (lore), Body (appearance), and Karma (class). Each character can have two active Karmas at the same time and switch between them during combat, much like GrandChase's dual wielding system. There are five available Karmas for players to choose from:

Sword of Talaimh (Greatsword)
Dance of Wind (Long Bow)
Diabolic Witch (Staff)
Dual Souls (Dual Swords)
Blazing Fists (Fists Knuckles)
You can further improve and customize these Karmas by embedding Karma Shards, which players can obtain by growing your "relationship" with specific NPC characters. Furthermore, adding new a Karma Shard will also change your skill set. The most interesting feature of Karma is that it can be shared by all users, giving the player the opportunity to learn and enhance all five Karmas. With this setup, players can create a plethora of different chain combos in the game, with players' creativity the only restriction.

When it comes to capability, characters willl have three base skills for each weapon and a "Rage" skill that accumulates over time. Lastly, there's the dodge ability that will in evading attacks and closing distances with the enemy.

Excited yet? Well, you can now visit and pre-register on Kurtzpel's official website at www.kurtzpel.com. Additionally, you can also follow the game's progress by adding it on your steam wishlist through this link: https://store.steampowered.com/app/844870/KurtzPel/

The actual date for the global CBT is set to be announced very soon, and this will also mark the first time the game will be available outside of Europe and North American territories. So if, you don't want to miss out on the latest updates and news about Kurtzpel, be sure to keep following Enduins!