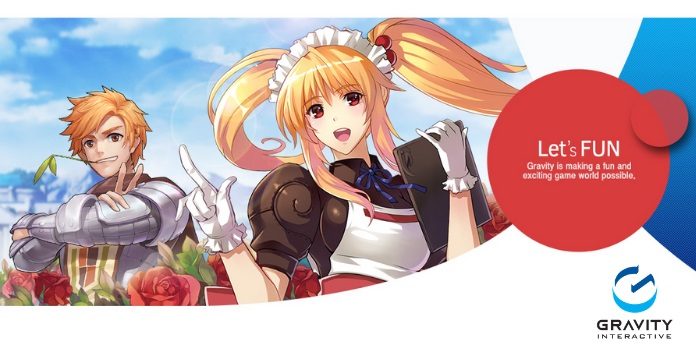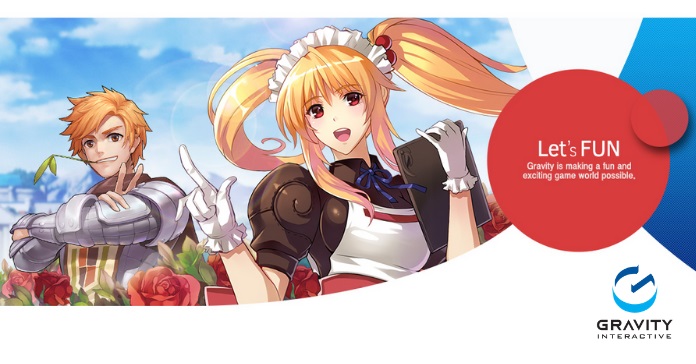 It's no stretch to say that this year has been a big one for Gravity Co., with successful live events, an ongoing global expansion, and Ragnarok Mobile reaching over 24 million downloads all over the world with no signs of stopping. But we're only halfway done with 2019, and Gravity is looking to continue it's roll. Let's take a look at what Gravity still has in store for us for the next half of this year and moving forward.
First, we need to address Ragnarok Mobile and how it rekindled old school players to take up arms once again and relive their adventures in Midgard, as well as amassing a new generation of loyal RO fans. It has dominated both the Google Play Store and the iOS app store, ranking at the number one spot in almost every country it has been released in. With that said, Gravity is now aiming to bring Ragnarok Mobile to Japan with Gungho Online Entertainment as the publisher, promising a reliable game service. And with hit titles like Puzzle & Dragons and Yokai Watch World under their belt, ROM is definitely in good hands. Gungho is expected to announce ROM JP sometime in May.
Gravity has also put up various events such as the Ragnarok Live Concert that was held in various countries including Thailand, China (Shanghai/Guangzhou), Indonesia, and the Philippines. After all 5 concerts, about 7,000 people participating in events such as costume play and Gatcha zone.

Alongside Ragnarok Mobile, various game genres based on the RO IP has been and will be released:
Ragnarok Zero – the renewal of the classic PC MMORPG, Ragnarok Online. The game is basically an overhauled version of the classic RO with better graphics, and gameplay. More details about the game including release date and regions are yet to be announced.

Ragnarok Crush – a simple match, three-puzzle mobile game where various monsters from RO are present. It has already been released in 73 regions since March.

Ragnarok: Spear of Odin – a dungeon crawler hack-and-slash mobile RPG where you can choose a class and brawl your way through multiple stages. Like other RO games, cards play a vital role in enhancing your strength. It has finished multiple CBT tests last year and has been on hiatus ever since. But it seems that Spear of Odin is now ready. Will it be your new action game when it comes out? It's expected to launch this year for Taiwan, Macau, and Hong Kong.

Ragnarok Web MMORPG – a browser-based MMO, this new 3D online Ragnarok differs from the original by implementing a different storyline. While the classic RO focuses on grinding and farming, the browser spinoff has main and side quests to accomplish and will be the main basis for leveling up. It's expected to launch for Taiwan, Hong Kong, and Macau in 2019.

RO Click H5 – an endless tapping idle RPG game with the classic Ragnarok Online graphics. You basically tap away to defeat monsters, earn zenny, and then use them upgrade your character, hire companions, and upgrade gear. Already released in South Korea, the game will hit the global market sometime this year.

Ragnarok Mobile Adventurer – a hero collecting 3D action RPG, players will choose a class, form a team, and participate in real-time combat. RMA is pretty much a Gacha game and the graphics are pretty similar to ROM. But unlike other gacha games, RMA has its own player hub where you can hang out and see other players. Gravity plans to launch the game in 2019.

RO x Dawnbreak – a collaboration between the Ragnarok and the existing Dawnbreak IP. It is a 3D mobile hack-and-slash dungeon crawler where players can collect iconic characters from both RO and Dawnbreak. The game boasts stylish visuals while the gameplay heavily emphasizes attack combos. Gravity has already launched the game in Indonesia.

Ragnarok M: First Love – last but not least is Tencent's version of Ragnarok Mobile. Previously known as Ragnarok Mobile: Love at First Sight, the title has now been shortened to First Love. The game has been highly anticipated by everyone ever since the teaser trailer dropped, and has been regarded by many as the superior mobile RO experience. It has full 3D MMORPG features not seen in the Eternal Love version. Gravity plans to release the game in 2019 but there is no word in which country we will see it first.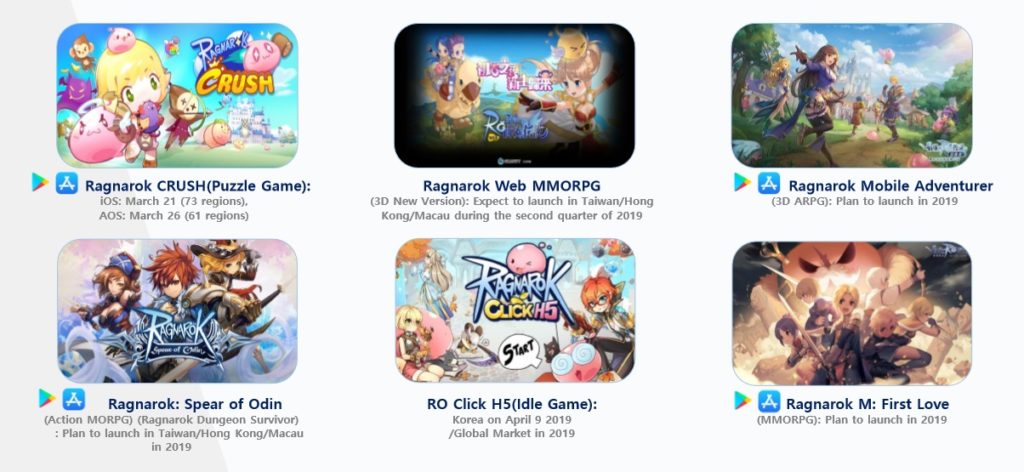 [Related] Can These 8 Upcoming MMORPG Mobile Games Beat Ragnarok Mobile?
So there you have it. With all these new games in the pipeline, Gravity looks to be aiming to have a game in every genre and every region as they continue to expand their services to North America, South America, and Oceania. One day we may get to see a world where there's no country without access to a Gravity game! The future is looking bright for Gravity Co. and Ragnarok Online, but which game are you looking forward to the most? Let us know! Stay tuned to Enduins for more gaming and information!