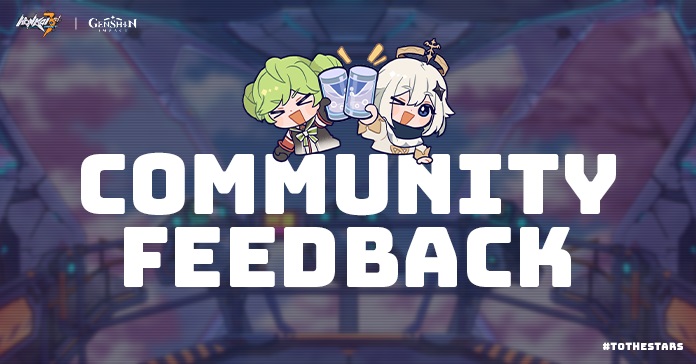 Tier One Entertainment's Honkai Impact 3rd x Genshin Impact crossover Event, To The Stars may be over but it has left a lasting impression on the content creators, players of the game, and the Honkai and Genshin community. Every single participant gave it their all and showed their burning passion and love for the game they so much adore.
The event not just gave the community a platform to show off their stuff, but it also became a way to make the content creators feel that they are valuable in the community, being recognized for their talent and passion, and winning.
To The Stars has aimed to stir the community's interest in such events, to encourage them to participate, and show how creative and talented they are. It also motivated them to tell the stories they have for Honkai Impact 3rd and Genshin Impact, how they were inspired by MiHoYo's games and the memories it gave them, epic moments that awed us, and those memorable scenes stayed with us for a long time.
Check out what the participants had to say about the To The Stars event:
"I honestly hope we get more of these. Interactions from small streamers like me with our idols are one of our biggest dreams, too!" – JEREMY GONZALES

"All in all, 10/10. Well executed. As expected from Tier One, #TrulyTopTier" – JEREMY GONZALES

"Thanks again for allowing me to partake in the #ToTheStars event, this was awesome." –  Nathanael Sangalang

"Thank you, to the team who acknowledged my entry as an underdog. Never expected this, I just put my heart into it even though I had limited tools and resources." – Harvey Aikawa

"When no one saw my Passion, for the first time the people/ person who reviewed this,  kudos to you, you have the eyes to see the invisible individual such as me. 🥰 -" – Harvey Aikawa

"I would rate everything a perfect 10. I am looking forward to another event like this." – Liv Castillo
Get inspired and experience the memorable epic moments! Download Honkai Impact 3rd and experience the Outworld Traveler crossover event now between Honkai Impact 3rd and Genshin Impact as well as receiving Fischl, the Prinzessin der Verurteilung, Honkai first BIO-type character!