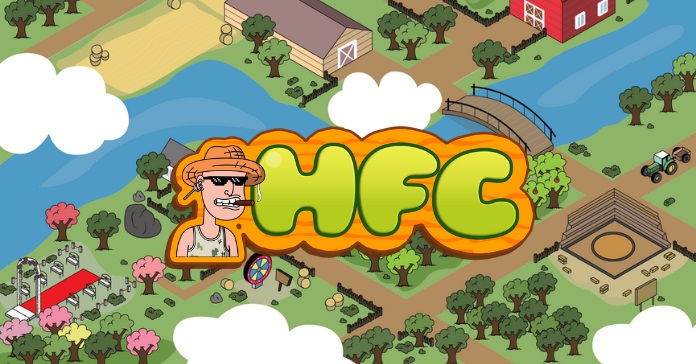 The life of a farmer has never been more exciting with "Howdy Games," a brand new blockchain-based NFT game that will transport you to the farming and adventuring life you've been seeking! It is a Play-to-Earn (P2E) farmer game where you can stake rewards, utilize unique breeding mechanics, take part in land sales, join the exclusive PvP games for your barn animals, and much more!
What Are Honest Farmers?
Before anything else, players will need to acquire a Honest Farmer to start playing. These are mintable NFTs in the game. Only 3000 Honest Farmers are available, and they can help you earn $POTATO – Howdy Games' governing token. Farmers are necessary to be able to access "Howdy Games" before further characters are introduced in the future.
What Are the Animals on the Farm?
"Howdy Games" offers a variety of mini-games. Play them and you can earn your tokens. But before you can participate in any of the games, you'll need to acquire animals.
Animals can be bred in the Barn. You'll need to burn $POTATO to breed animals as well as have a Farmer or Farmer Girl to proceed. There are currently four types of animals in the game: Chicken, Cow, Pig, and Donkey. Each type will only have 1500 in existence. Once you own an animal, you can then participate in the mini-games that require them.
How Can You Earn in Howdy Games?
Once you have a Farmer, you can go to 16 different locations on the big map. Each one is 100% hand-drawn and will offer a variety of activities from socializing, managing your farm, to participating in mini-games to earn $POTATO.
Here are the different gameplay features your Howdy Farmer can participate in:
● Farm – Stake your Farmer and acquire $POTATO
● Real Estate Agency – Buy your own land to produce more $POTATO
● Barn – Breed animals here; animals can be used in different mini-games to get $POTATO
● River – Fish and catch Tuna – a type of asset in the game
● Orchard – Grow apples (another asset) here
● Wheel of Fortune -Try your luck in this location to get a chance to win different assets
● Arena – Participate in 3 different PVE/PVP modes here including 1v1, Battle Royale, and Chicken Fight; each one has the potential to let you earn $POTATO
● Race Track – Bet on your favorite mud racing pig and earn $POTATO or let your favorite pig join the race
● Meadow – Let your cows participate in the milking contest and win some $POTATO
---
---
Howdy Farmer has already finished its first public sale back on January 22, 2022. Over 25% of the supply was minted. Because of this, it pledged to give $25,000 to its charity of choice.
For those who missed the first public sale, their second public sale is scheduled to begin on February 6, 2022 (1 PM UTC; 9 PM PH Time).
To learn more about "Howdy Games," you can join their Discord Channel and visit their official website. Additionally, you can follow their Facebook page, too, and get real-time notifications for any updates.