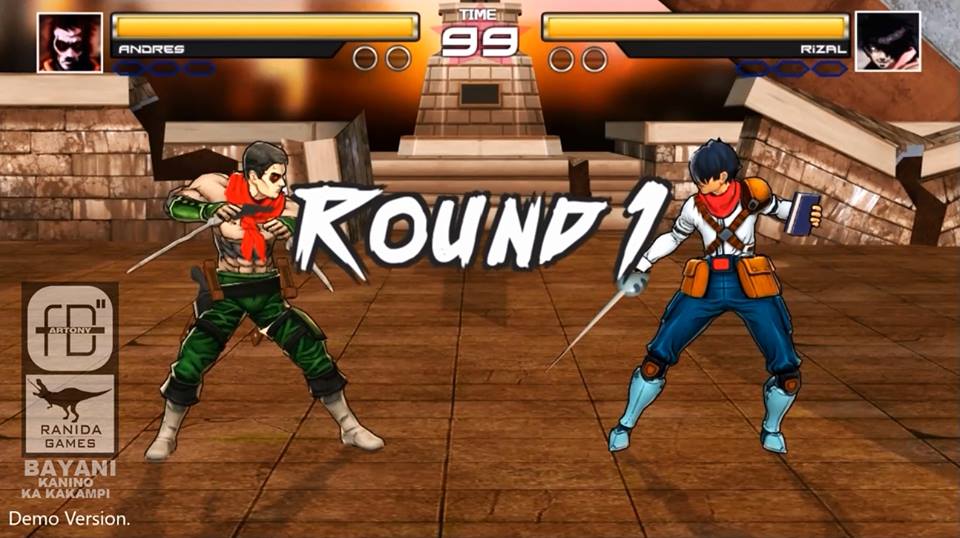 "Bayani: Kanino Ka Kakampi?" is a game inspired by old school fighting game and the Philippines' National Heroes. It is a fighting game that follows each hero's quest to free a post-apocalyptic Philippines from the Spanish, American, and Japanese Regime.
It was inspired by an old flash game fighting game developed by Adult Swim's Bible Fight where bible characters are pitted against each other to determine who is the strongest.
Picking up the same concept, our National Heroes represent each fighting character. Why National Heroes? It was in June 2011, Independence Day was just around the corner, when Architect Anthony Dacayo II, Bayani's creator, started the first version of the game concept. It was a tribute to our national heroes in general.
It then became a yearly repost for commemorating our well-known heroes, Anthony only modified it occasionally. The new look was posted around July 2014. But when it was reposted again the following year, around last week of September 2015 when the movie Heneral Luna was announced, it went viral in a week's time.
Since it went viral, it was noticed by the local news shows, NewsTV11 and Umagang Kay Ganda. Both featured the works but it was in NEWSTV11 where Anthony got interviewed.
Bayani is now being developed and published by Ranida Games which is the game developer responsible for the hit basketball game on mobile, PBA Philippine Slam. Ranida Games approached Anthony on FB and offered to help him materialize the game. This happened soon after his interview with NEWSTV11. He was also approached by an aspiring lawyer, Mr. Rey Dalisay, who offered help in patenting his work and help him on the legality on the business side of Bayani.
Bayani is inspired by our national heroes from Jose Rizal, Andres Bonifacio, Apolinario Mabini, Antonio Luna, Gregoria de Jesus, Tandang Sora and many more. But in the story arc of the game, they are the reincarnations of these heroes. The setting is post-apocalyptic, the world was reset to retell a different history. They follow a certain similarity to the original national heroes but bear a different story as to why they are motivated to fight for freedom. It focuses on what made them a hero in the first place, in all their imperfections, and how the other hero's story arc intertwines with each character to create a universe unique to themselves.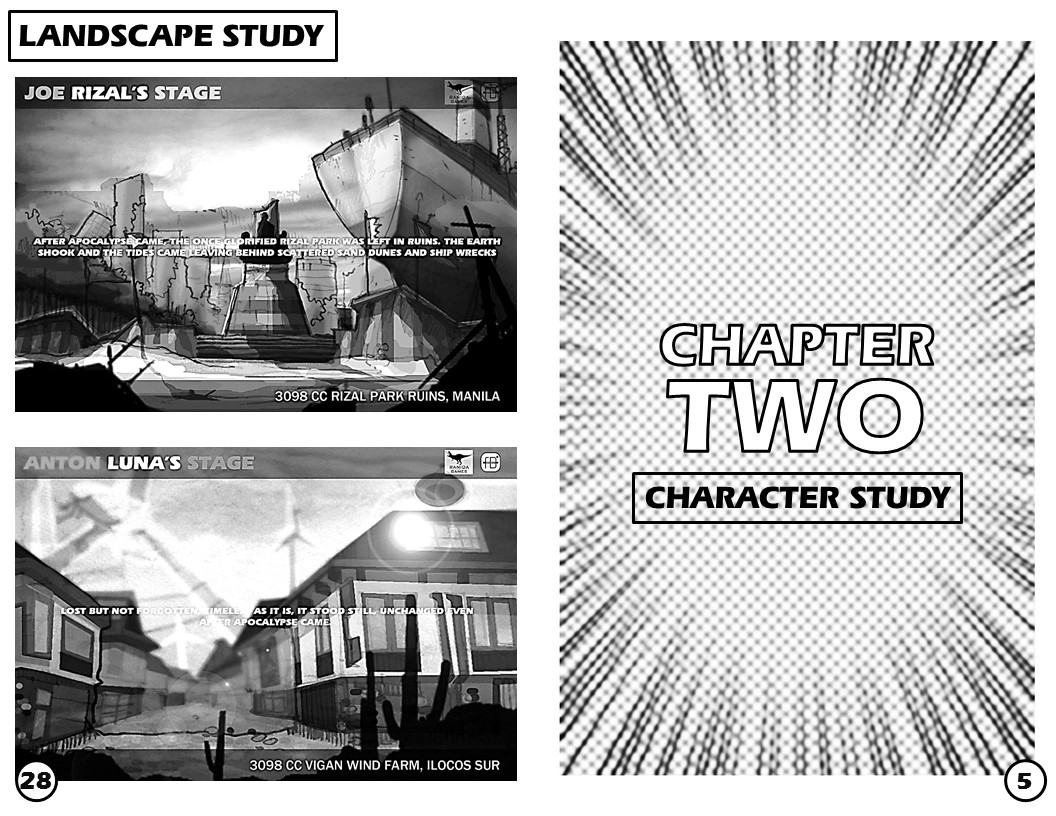 The game is pretty much straightforward. Beat the opponent in less than 3 rounds to move on to the next. But what the developers are really trying to push here is the story and how each character grows as it progresses through the game. There will also be a lot of trivia popping out occasionally, giving information about the national heroes who inspired the game characters.
The game helps the gamer associate with our history which makes it easier for the younger generations to remember certain facts about our heroes and not mix it up with the other stuff.
Locally and internationally, Bayani showcases how good and versatile we are as Filipinos. Knowing that we are not yet well-equipped in the field of gaming, but making most of what we have and come up with something substantial – like the Bayani that we are trying to offer to all Filipino gamers here and abroad.
Since Ranida Games is an independent game developer and still new in the market, the team is relatively small. Having a small team means it takes time to develop and polish a character. They also accept other projects to sustain the company so they must juggle and manage their resources efficiently.
Anthony said that it's  "suntok sa buwan" but he wants it to be a hit to every Filipino gamer and eventually for everybody. More importantly, he wants it to leave a memorable and honorable mark in the history of our nation. He said that supporters can expect more nationalistic themed games from him and his team.
"Just keep on creating. Just keep on sharing art. Just keep on doing what you love. Have patience and never give upon your dreams! Always remain a kid at heart", added Anthony.
He would also want Bayani to be like a merchandise franchise kind of business too – the game, the music, the action figures, the toys, the apparels and maybe even cosplay.
The game development is ongoing and targeted for game testing this ESGS 2016 and has no definite release date yet.
Bayani: Kanino Ka Kakampi? will be launched for mobile and PC, hopefully both for Android and Apple Store.