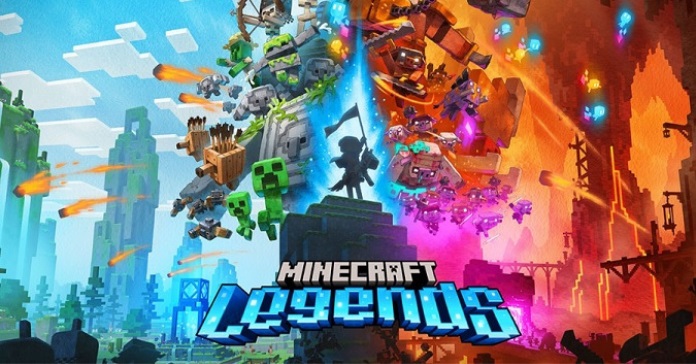 Popular sandbox survival crafting game, "Minecraft" announces a brand new spin-off game called "Minecraft Legends," an action strategy game that will be available for Windows PC and various gaming consoles! If "Warcraft" and "Minecraft" had a baby, this would be it!
About "Minecraft Legends"
"Minecraft Legends," is the newest spin-off game from the "Minecraft" franchise. It was revealed during the Xbox Summer Game Fest. As a real-time strategy action game, players must build structures, raise a solid defense, and train an army to fend off the invading enemies. Your main goal is to protect the "Overworld," a land abundant in natural resources and beauty, against an army of invading "Piglins."
According to executive producer, Dennis Ries, "Minecraft Legends" will have a very exciting campaign mode that will introduce many surprises for both new and seasoned "Minecraft" players alike with the addition of an online co-op mode and a competitive multiplayer mode.
Release Date And Availability
"Minecraft Legends" is scheduled to launch in 2023. It will be available for Xbox Series, Xbox One, PS5, PS4, Nintendo Switch, and PC. More information will be revealed later this year. You can visit their official website or follow their Twitter account to keep up with the latest news about the game.