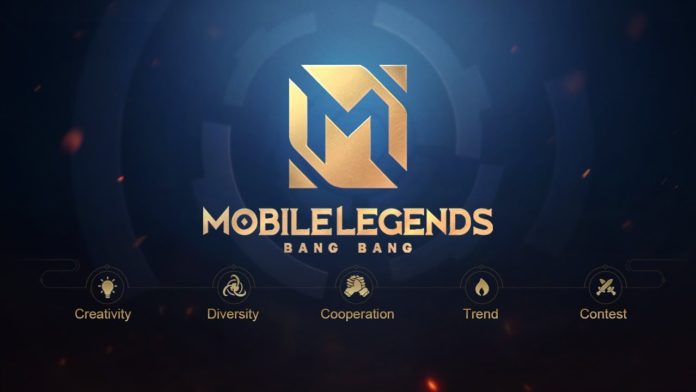 Despite the huge threat that came onto them like numerous tidal waves, Moonton's Mobile Legends Bang Bang is still unfazed and is sitting at the very top of the Philippine app store rankings!
MLBB still proves that when it comes to the Philippines, they're still the top dogs in the mobile gaming scene. Currently in the number one spot, the mobile moba was dethroned a few times but fought aggressively back, climbing back up to reclaim its throne in the top 10. To no one's surprise, Genshin Impact came into the gaming scene and just trampled everyone including MLBB when it was officially launched back on September 28. Then there was Call of Duty Mobile who is now more successful than PUBG Mobile and Rules of Survival. And finally, Ragnarok M: Eternal Love is still very strong in PH despite all the new triple-A MMORPG games coming out after it.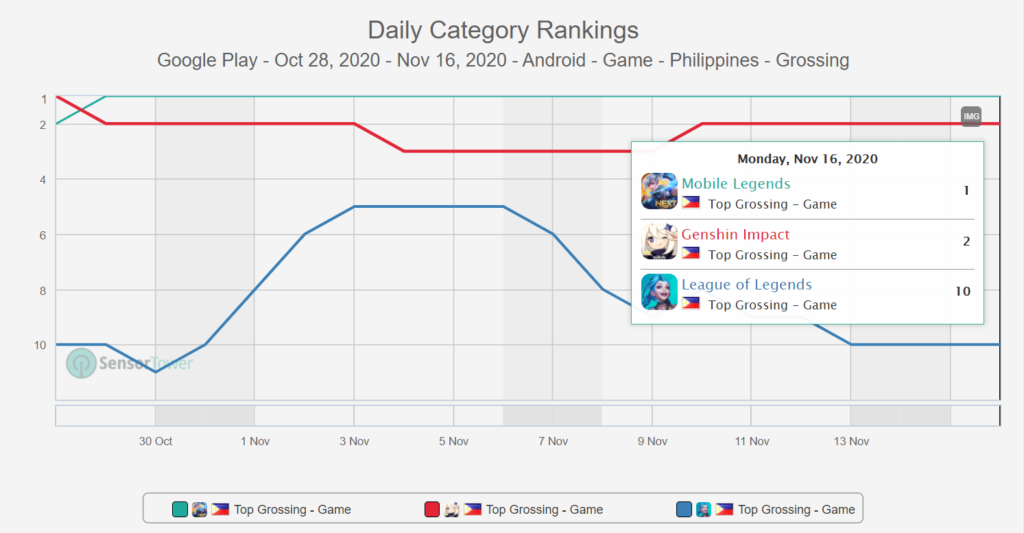 Despite all these big names knocking MLBB down, it didn't last long and PH's favorite MOBA climbed back up to its throne and is currently staying there. Their success may be credited to several factors including their loyal community, their recently successful MPL conducted last October 25, and their ongoing campaign of back to back events with free skin giveaways. MLBB is also very popular with young players ranging from kids to teens, probably the biggest demographic right now for mobile games. So where is League of Legends Wild Rift? Isn't it the biggest threat to MLBB's title as the top MOBA on mobile?
Well, as some of you may know, LOL Wild Rift's launch was very limited and has yet gained a solid foothold in the country. It's currently playing on the tenth to fifth place in the PH app rankings. Most of Wild Rift's player base would have probably come from the PC version or had some decent experience with the game before eventually jumping into the mobile version which makes it rather difficult for other players to participate since most of their opponents already know how to play the game and utilize the champion roster.
And let's be honest, Wild Rift's gaming experience is brutal. You'll be hard-pressed easing your way into the game cause once you unlock ranked mode, you are already in for a huge challenge bronze to silver, and that's literally the first lower tiers of the game! You are either faced with seasoned LOL players or you'll get stuck with allies who have no idea what to do compared to MLBB's gameplay who is far simpler and newbie-friendly. Additionally, MLBB already has a very solid grip in the country with an already successfully established esports league, company partners, advertisements here and there, and so on.
Does this mean LOL Wild Rift is failing in PH? Yes and no. Wild Rift indeed failed to reach its projected success in its initial launch but the game is now in a stable position. The game came out just a few weeks ago (October 28), and despite its less than stellar launch campaign, it's already in the top 10 ranks. It also doesn't hurt that the in-game store charges the players for way less compared to MLBB. Additionally, there's no forcing players to spend anything in the game to gain some sort of advantage. Skins can be obtained for free by just filling the poro coin meter, and if you want to buy one, it costs way less than an MLBB skin. And of course, there's also the inevitable Wild Rift esports league which we can be sure will be absolutely huge. Riot is doing a lot of positive moves right now, and that's something anyone cannot just dismiss.
Mobile Legends Bang Bang's success in PH is undeniable. Thanks to its aggressive marketing strategy, newbie-friendly gameplay, and loyal player-base. Can League of Legends Wild Rift overcome all of this? Maybe only time can tell now. We'll just have to wait for Riot's next move. But for now, MLBB is number one in the Philippines. Let them enjoy that spot for as long as they can hold on to it.