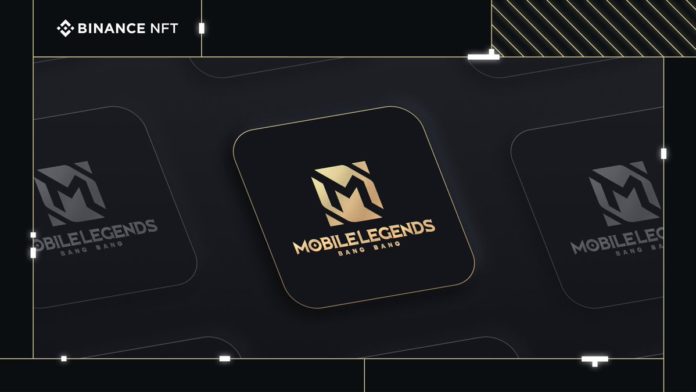 Popular crypto exchange website, Binance has recently revealed their collaboration with Mobile Legends Bang Bang to bring forth "The Aspirants Mystery Box" by publisher NFKings. The box is a gacha-like item where you can get random NFT digital figures from the popular mobile MOBA game.
If you're still not aware, Mobile Legends: Bang Bang is one of the most popular mobile MOBA game in SEA market. It features real-time 5v5 battles against real opponents, take down the opposing team and enjoy the genuine MOBA experience on mobile with 10-second matchmaking and 10-minute matches.
The Aspirants Mystery Box is the first-ever NFT collection launched by Mobile Legends: Bang Bang, one of the world's most popular multiplayer mobile games with over 100 million monthly active players. Featuring Layla and Fanny, two heroes from MLBB, the Aspirants Collection offers 12 unique mystery boxes of 4 different grades, each containing a digital figurine and exclusive animations of the character. Each mystery box also comes with a chance to win great in-game prizes.

This is the first NFT collection ever launched by MLBB. It features popular Heroes from the game including Fanny, and Layla. The four different grades mentioned above are SSR, SR, R, and N. You can check out the full list and the pull chance for each grade here.
BEFORE YOU BUY, make sure you understand the following:
There will be a total of 25,000 Mystery Box which includes 300 boxes reserved for community airdrops. Each user can only purchase a maximum of 100 boxes.
Exclusive EMOJI NFT Airdrop. Collect 1 N, 1 R, 1 SR, and 1 SSR to receive a random "Miss Hikari" or "Blade of Kibou" EMOJI NFT airdrop. (Limited to 100, 50 each for "Miss Hikari" and "Blade of Kibou").
Limited In-game Skins Giveaway. Collect 1 SSR NFT to qualify for the newly released "Miss Hikari" and "Blade of Kibou" in-game skins (Limited to 10).
Collect 2 different SR NFTs to qualify for the limited editions "Bunny Babe" and "Lightborn-Ranger" in-game skins (Limited to 10).
Collect 1 SR NFT to qualify for the limited edition "Lifeguard" and "S.A.B.E.R.Breacher" in-game skins (Limited to 10).
Additionally, 20,000 BUSD will also be distributed through an online giveaway, with 2000 BUSD ($2000) going to the first qualified lucky person.
Each Aspirants Mystery Box will cost around 25 BUSD and will start its sale on January 19, 2022. Remember, there will only be 25,000 mystery boxes available so if you're interested, better prepare now and visit their Binance page to get yourself ready.