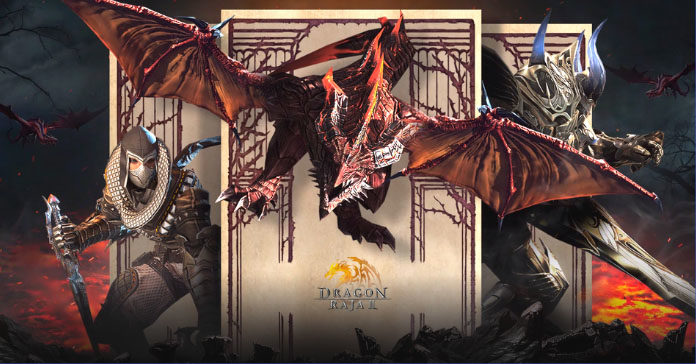 Another classic PC MMORPG is getting a mobile game revival and this time it's Dragon Raja Online. The old school online game is coming to mobile as Dragon Raja 2 and will be developed by Skymoons Technology, a South Korean studio. It has already concluded a Closed Beta Phase in Korea last December and is confirmed to release first in Taiwan.

Dragon Raja Online (드래곤 라자) is a free-to-play PC MMORPG that was released back in 2000. It is based on the classic Korean novel Dragon Raja by author Lee Yeong, considered to be one of the most famous fantasy novels in the country. It tells the story of three heroes who have set off to save their poor town from the black dragon Amurtaht. In their journey, they encounter a mysterious Dragon Raja Girl, who would eventually serve as the bridge between the humans and dragons.

A mobile game adaptation was already released back in 2004 with only lukewarm results. The new mobile game will be based on the sequel novel Future Walker which deals with the events that happened after Dragon Raja. A subsidiary of Korean gaming behemoth Netmarble will be publishing the game for Taiwan.

Dragon Raja 2 will feature multiple races based in western fantasy including Elves, Dwarves, Dragons, Orcs, and many more. Players will take on the role of a Raja, individuals who have the ability to control dragons. In addition, players can also choose a class profession. Some of these were revealed as the Lancer, Assassin, Cavaliercer, Witch, and Berserker. More classes may come in the future. Various NPCs based on the novels like Hoochie Nedval, Karl Heltant, and Sanson Percival can also be recruited to join on your adventures.

Aside from the information above, not much has been revealed about the game. But we may or may not see PvP features from the original PC MMO coming to the mobile sequel like the War, Castle War, Dungeons, and Monster War. We'll get a confirmation once more info is revealed by the publisher.

Dragon Raja 2 is set to launch for Taiwan in the near future. A global version has not been announced, but it has a major possibility of getting an English version since all previous Dragon Raja titles (PC and mobile) got a global release. Stay tuned for more info, and be sure to follow Enduins for more gaming news and information!