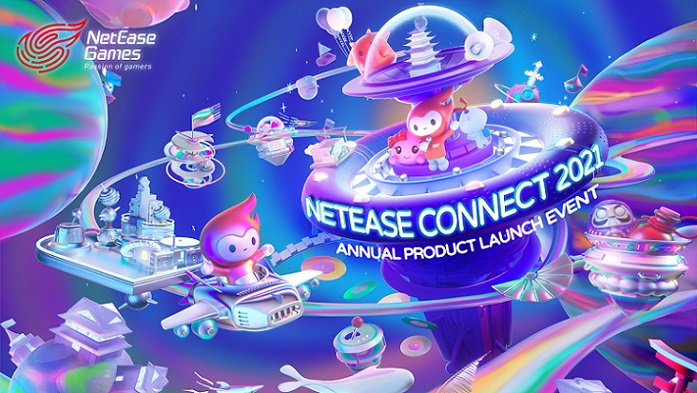 The lineup for the annual product launch event NetEase Connect 2021 has been revealed. In the stream on May 20th, 2021 at 1:30 pm CET (12:30 pm BST) NetEase Games will release new information about upcoming games, news about some of their recently released products, and some exciting world premieres of completely new titles.
The following titles will be featured during NetEase Connect 2021: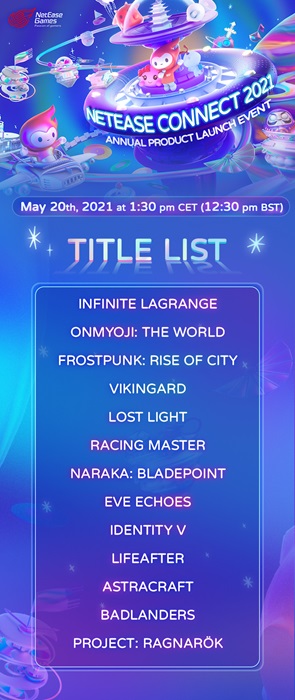 Infinite Lagrange (PC+Mobile) – Sci-fi grand space simulation game
Onmyoji: The World (Crossplatform) – Fascinating World Adventure RPG
Frostpunk: Rise of City (Mobile) – Award-winning post-apocalypse society survival game
Vikingard (Mobile) – Casual simulation RPG mobile game featuring the age of Vikings
Lost Light (Mobile) – Survival shooter mobile game
Racing Master (Crossplatform) – Ultra-realistic multi-platform racing sim, developed using the Unreal 4 engine and Codemasters' proprietary EGO technology
NARAKA: BLADEPOINT (PC) – Unchained Multiplayer Combat game
EVE Echoes (Mobile) – Standalone EVE Online mobile Sci-Fi Sandbox MMO
LifeAfter (PC+Mobile) – Post-apocalyptic MMO survival mobile game
Identity V (Mobile) – The first asymmetrical multiplayer mobile horror game
Astracraft (Mobile) – Real-time sandbox & combat mobile game
Badlanders (PC+Mobile) – Survival looter shooter mobile game with weapon customization and open market
Project Ragnarök (Crossplatform) – New Interpretation of Strategy MMORPG based on Norse Pantheon mythology and Ragnarök Lore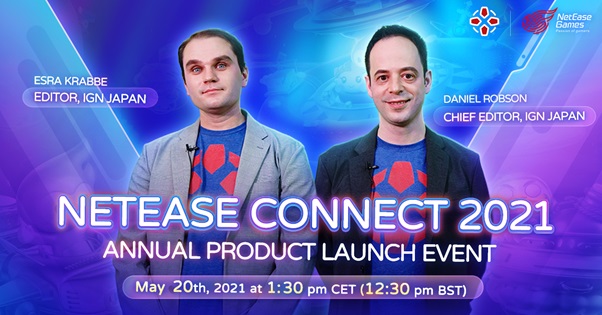 In addition to the hand-picked titles, we are happy to announce that our first English global product launch event will be hosted by Daniel Robson, IGN Japan's Chief Editor and Esra Krabbe, Editor at IGN Japan. Both industry veterans will deliver impressions of the games that we are keen to show. NetEase Games is always listening to feedback from the fans that supported us for so long. We hope this event opens doors and builds bridges connecting us with our players all around the world. Never cease your passion for the games you love – the passion that keeps us moving forward.
The show will be streamed live on the official NetEase Games YouTube channel and the official NetEase Games Facebook page on May 20th, 2021 at 1:30 pm CEST (12:30 pm BST). To stay up to date with NetEase Games, check out the official Facebook page.