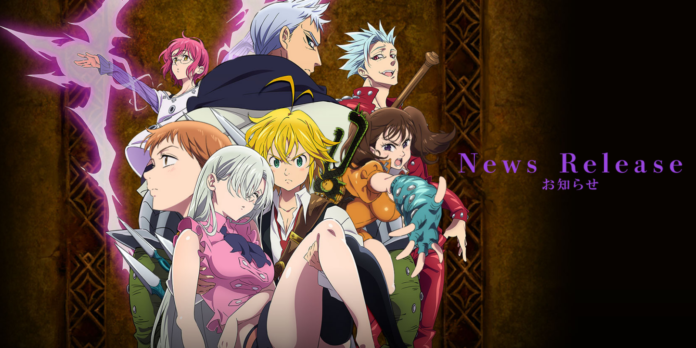 Netmarble Games, considered as one of the top mobile game publisher and developer has been releasing a plethora of hit mobile games year after year from Gacha RPG Seven Knights, the MMO Lineage 2 Revolution, and up to their latest, Blade and Soul Revolution. And they have no plans on stopping there, with new games planned and lined up for a worldwide release.

They are currently planning to have a local release for A3: Still Alive (a mobile MMO that focuses heavily on PK and PVP), Seven Knights 2 (the sequel to their hit Gacha RPG), and The King of Fighters All-Stars (a side-scrolling RPG based on the popular arcade franchise.) Netmarble has expressed their desire to make their presence more known worldwide with an aggressive approach to dominate the mobile gaming market on a global scale.

As a testament to their endeavors, Netmarble is currently the only South Korean company that got into the world's top 10 gaming firm list surveyed by App Annie, easily grabbing the fifth place in the global games market in terms of sales. Tencent took first place, followed by Netease, Blizzard, and Bandai Namco.

Their upcoming game Seven Knights 2 was highly praised and well-received in G-Star 2018, South Korea's annual gaming convention, while their latest blockbuster release, the mobile MMORPG Blade and Soul Revolution also found huge success, grabbing the number one spot in the iOS app Store and second place in the Google play store when it came out.

Other planned mobile games include "The Seven Deadly Sins: Grand Cross of Light" and Darkness, an RPG based on the popular Japanese manga by Nakaba Suzuki, and "Yokai Watch: Medal Wars" based on the Japanese anime about Yokais, supernatural beings in Japanese folklore. Netmarble is also planning to develop games using artificial intelligence by launching NetMarble A.I. Revolution Center last March 2018.

"Netmarble has consistently challenged the world's big markets, accumulating its know-how in market expansion. Beginning with Blade & Soul Revolution, we will continue to release various genres of games, seeking good results."


Kwon Young-Sig, Netmarble CEO
Which Netmarble mobile game are you excited about? Let us know! And as always, follow Enduins for more gaming news and information!

Can these 8 upcoming MMORPG mobile games beat Ragnarok Mobile?