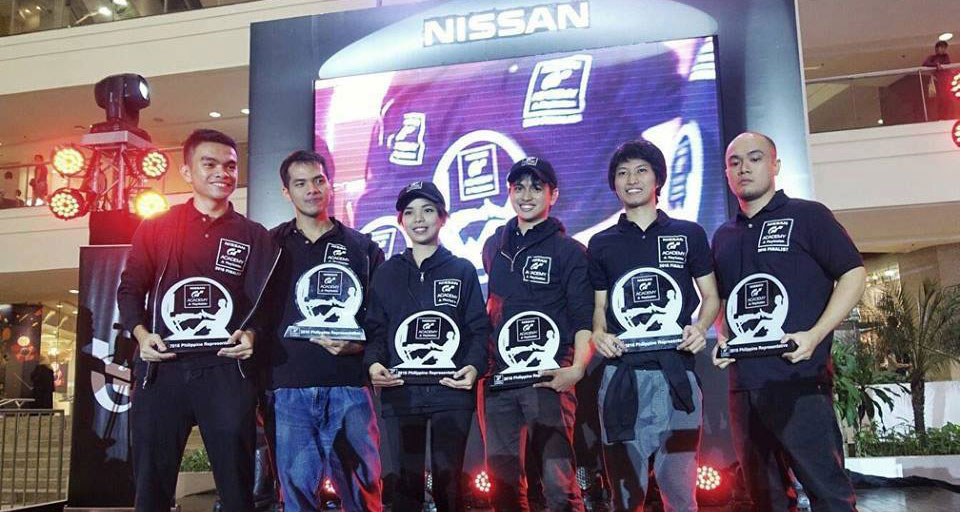 There is no need to enroll into a professional driving school just to become a racing car driver. And who would think you can become one just by spending time with a PlayStation?
Nissan Philippines Inc. has once again hosted the Nissan GT Academy Philippines. Now on its second season following the success of the first season held last year with Joward Policarpio taking the victory in last year's Nissan GT Academy Asia race camp, Nissan Philippines has high hopes that another Filipino will once again take the crown against the best Gran Turismo gamers around the world and become the next Nissan NISMO racing athlete.
Over 10,000 gamers from around the country battled it out for a spot in the Top 20 leaderboards from June to August 2016. The 20 fastest Gran Turismo gamers in the country were then subjected to grueling physical, mental, and driving challenges during the national finals held last September 6 and 7, 2016 to determine the 6 best gamers who will represent the Philippines in the GT Academy Race Camp in Silverstone, United Kingdom. The 6 gamers include Jan Millard Lacuna, Richard Dean Jose, Kim Jiger Chong, Mervin John Mallen, Francisco Adriano IV and Elysse Menorca, the first ever female GT Academy Race Camp finalist.
#RelationshipGoals
Elysse Menorca is one of a very few with the will, confidence and strength to battle it out in a sport mostly dominated by men. She became the second female GT Academy national finalist after Faiza Al Kindi from the Middle East GT Academy finals in 2013, but never has been there any female who have competed with the big boys in the Silverstone Race Camp. During the previous season of GT Academy Philippines, Elysse was a companion to her partner, Francisco Adriano IV, who also qualified during last year's National Finals and is finally making it to race camp this year.
With Elysse's interest in racing, the two have trained together on all aspects of the GT Academy contest which include physical, mental and driving skills. All their hard work has paid off when both of them were declared as two of the top 6 gamers that are now one step closer to becoming a professional race car driver for the Nissan NISMO racing team.
A long preparation
Alongside Elysse and Francis, 3 of the top 6 finalists have been training since their firsthand experience during the previous season. Jan Lacuna, Kim Jiger Chong, and Richard Dean Jose were some of the Top 20 finalists during the previous season who were not able to make the cut last year. Since then, they have dedicated their time training in the hopes of making it to Silverstone. Among this year's batch of Race Camp finalists, only Mervin John Mallen was the one who was not known during the previous season and has shown an outstanding performance during this year's National Finals, to the surprise of many other hopefuls.
There is high hope for the Philippine motorsports scene that another Filipino will become the next professional Nissan NISMO racing athlete. You too can become the next NISMO racing athlete. As shown by our representatives who will battle it out on Race Camp this October, dedication is all that is needed to succeed.
Contributor: Luis Moreno