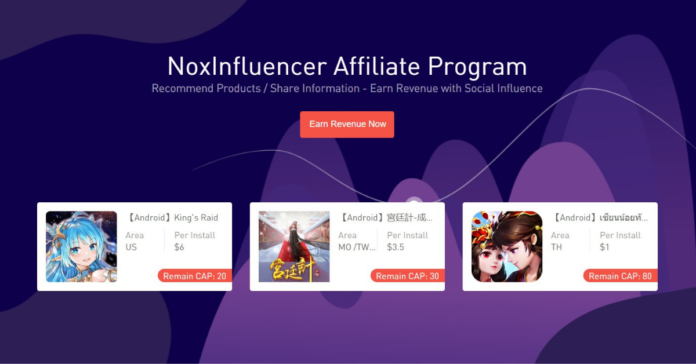 Are you a budding Youtuber looking for a way to be able to continue your film-making passion but also earn more at the same time? Well, there's a new tool that will help you do just that. NoxInfluencer is a totally free statistics website tool that allows you to track Youtube channel statistics and measure channel growth. In simple terms, NoxInfluencer is designed to help you make money on Youtube!
Through the NoxInfluencer platform, you can view and analyze the various elements such as channel values, subscriber growth trends, subscriber distribution countries, video viewing trends, country rand and world rand, channel tags and keywords. All these data will help make it easier for you to understand subscriber preferences so you could optimize video content channels and increase subscriber numbers easily.
The cool part is, you also have the ability to see other people's stats! For example, if you want to know how much Pewdiepie makes, just type in "pewdiepie" in the search box, and you'll be able to see all his stats!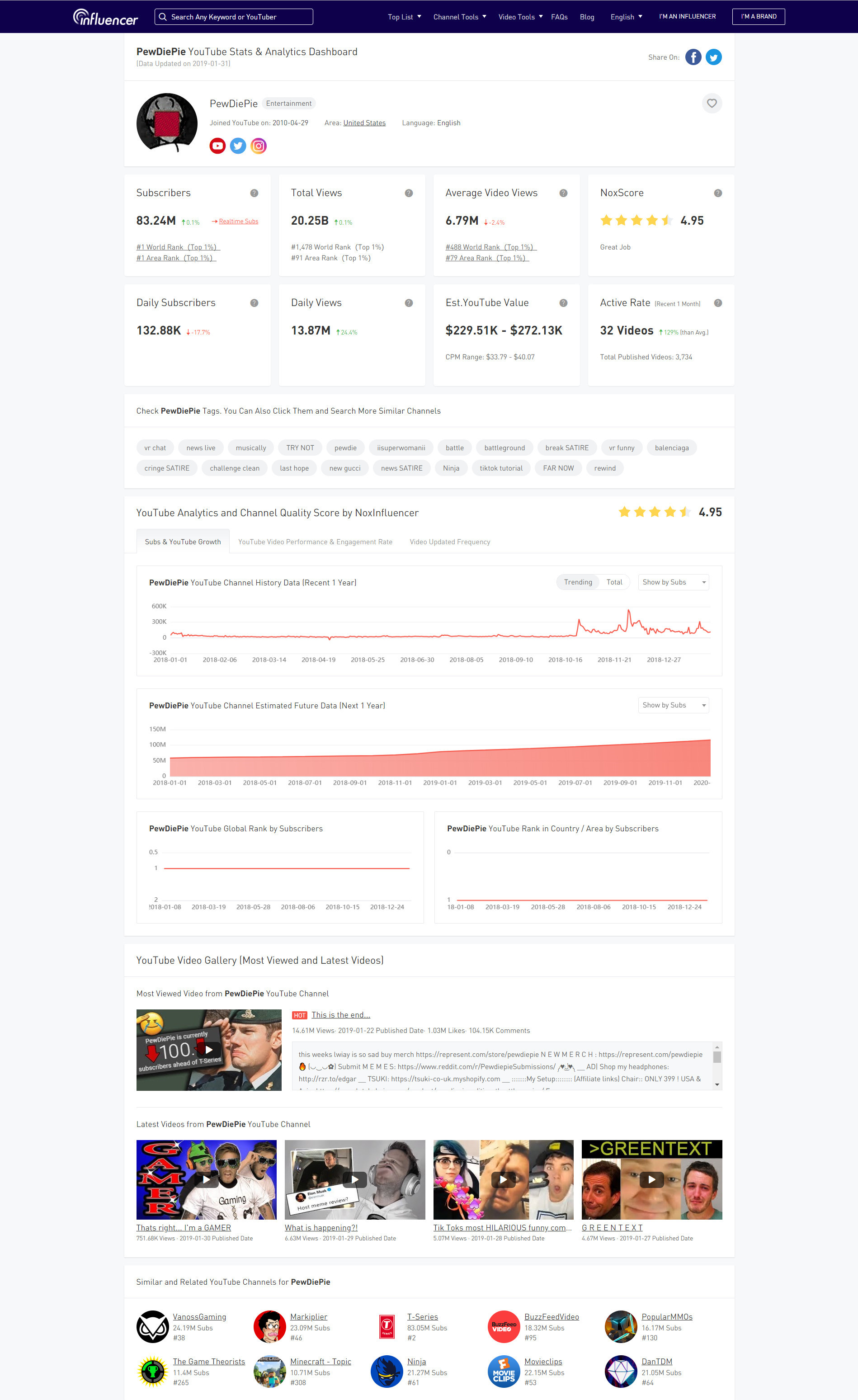 Doubling profits with NoxInfluencer's CPI program
But that's not all. NoxInfluencer has also launched its CPI (Cost Per Install) collaboration. In the past, YouTubers received commissions through brand advertising and Google AdSense, but these routes require YouTubers to have a certain number of subscribers and views to earn extra income. But through CPI, when you log in the NoxInfluencer platform, you'll automatically get the opportunity to work with and cooperate with well-known brands and get high commission rates. For those creators who have a strong influence and excellent performance, it will help them get more long-term partnerships which, of course, means more profit. But it's also a good chance for newer Youtubers to earn money faster even though they don't have many subscribers yet.
To join the NoxInfluencer CPI Campaign, you just need to follow these 3 simple steps:
Step 1: Go to NoxInfluencer CPI Campaign page and click Earn Revenue Now and login with your Youtube account.
Link here: Make money on Youtube with NoxInfluencer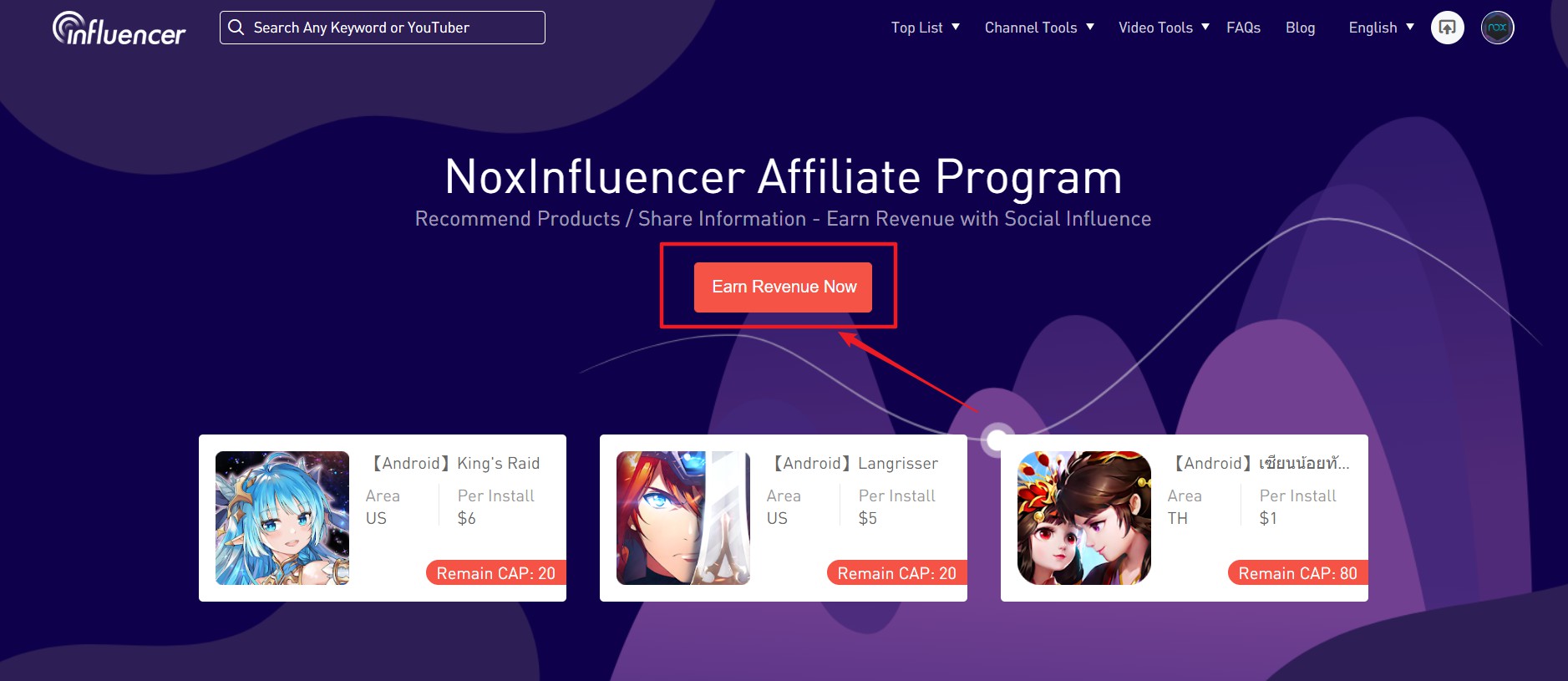 Step 2: Choose the proper area and campaign, and click View details & Apply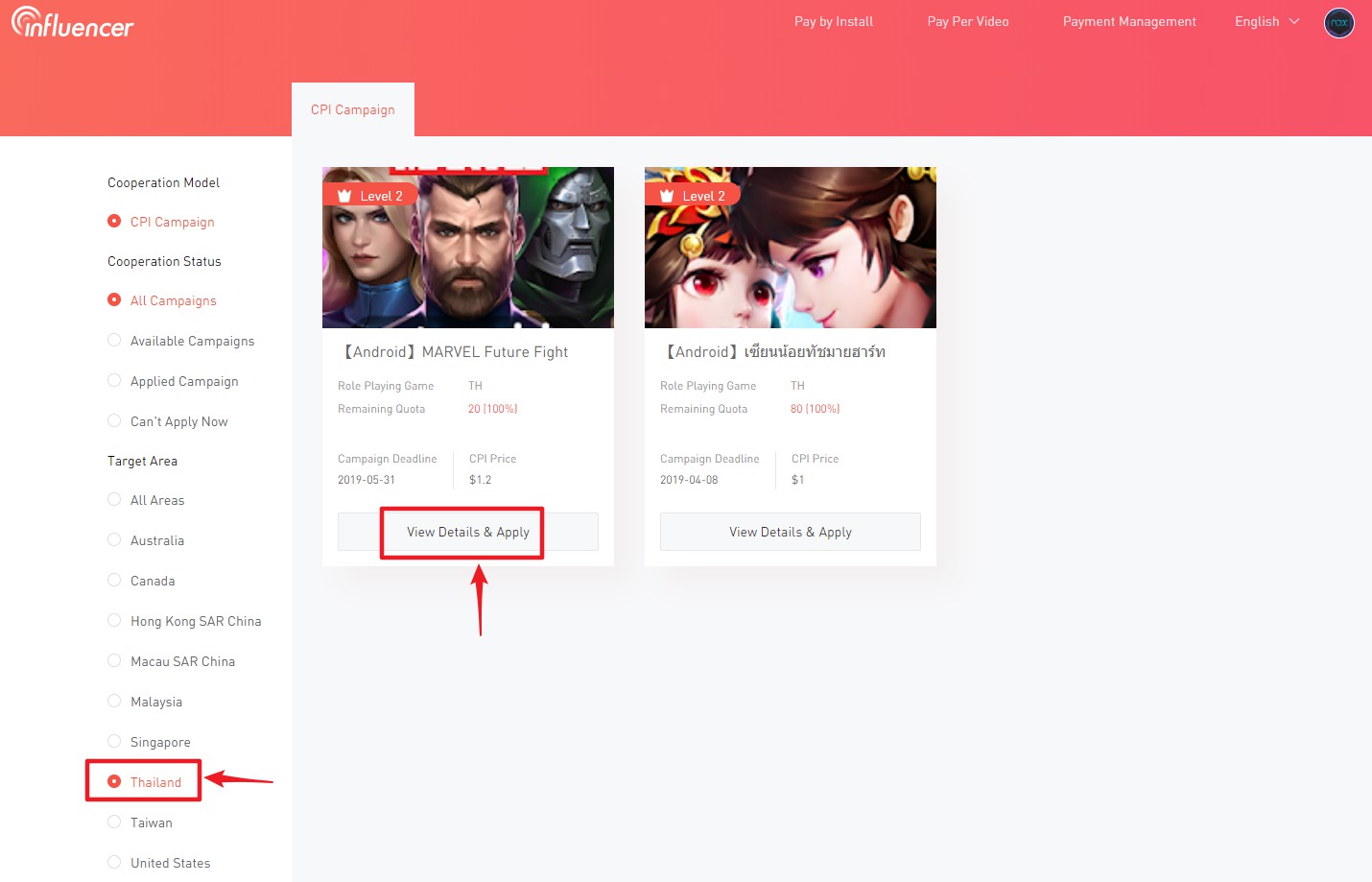 Step 3: Click Apply & Get Track Link to get the link. Once you have the link, you can start promoting your chosen app by posting or commenting the received link on websites such as Youtube, Facebook, Instagram, and Twitter or in game groups or forums.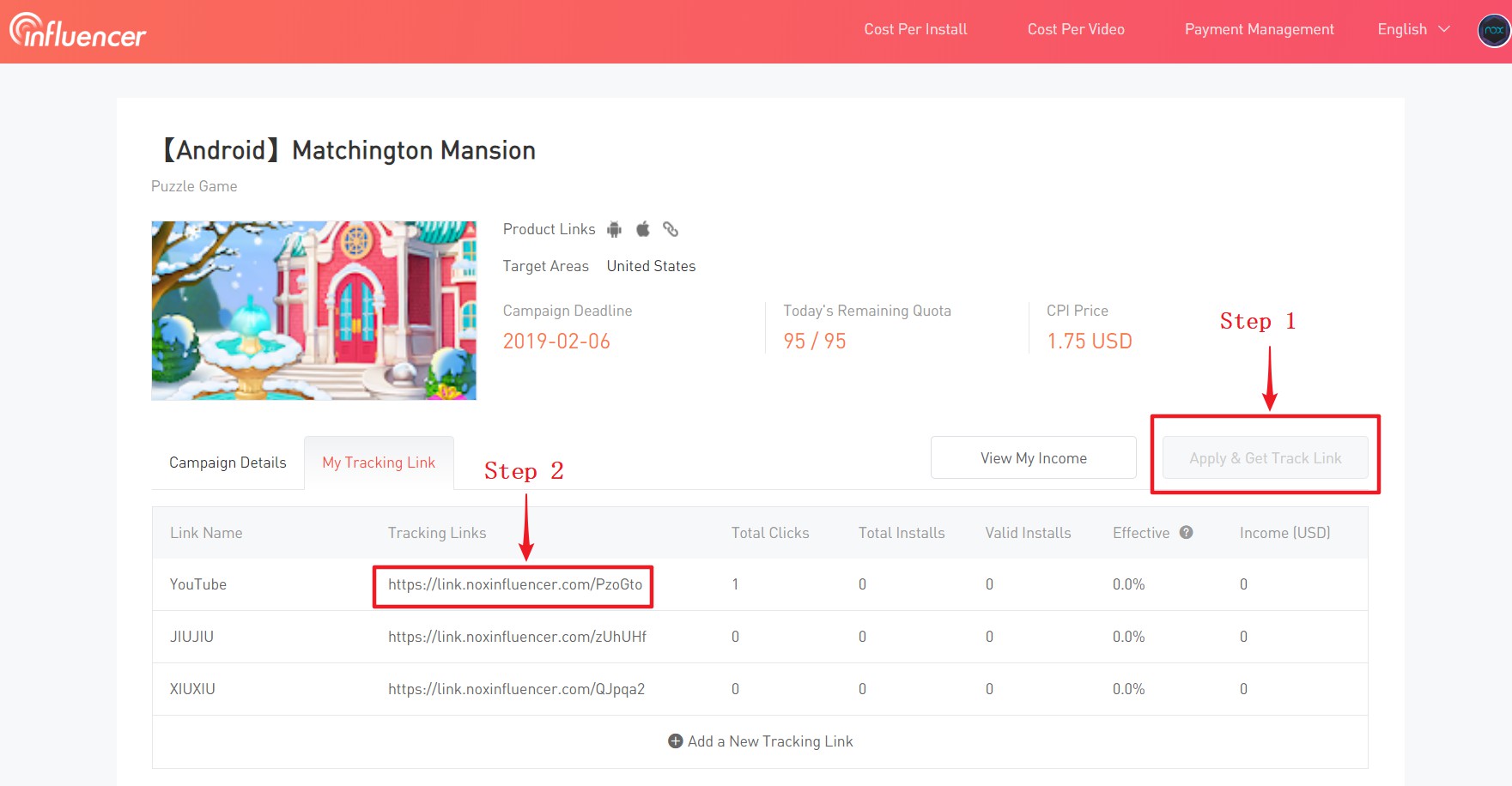 Creators can use the provided images and videos to make a video, write an article or other types of posts with creative ideas to invite friends to install the application through their track link.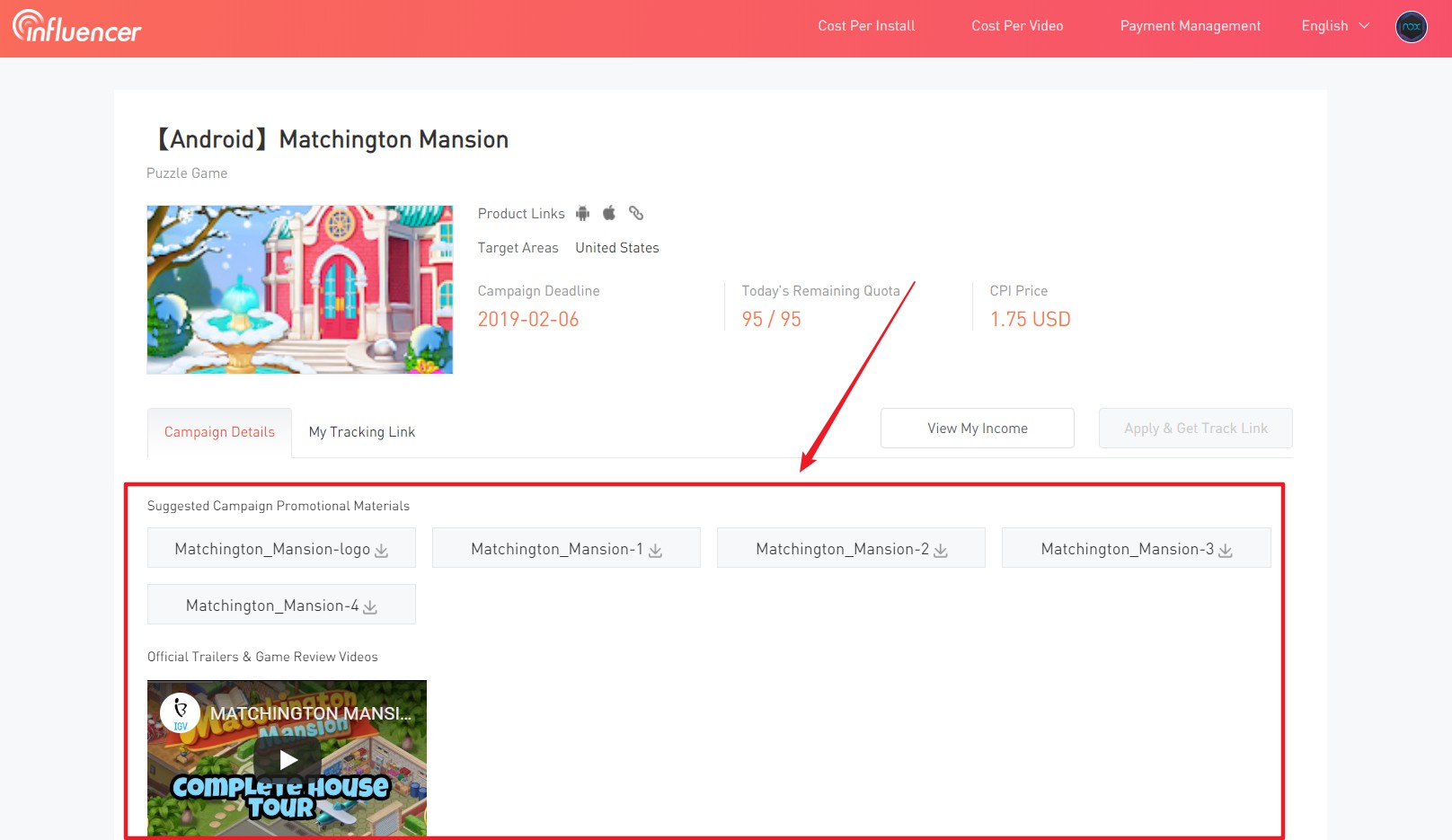 The more people install the app you're promoting, the more commissions you will earn. And the best part? You get your payout from NoxInfluencer every 7-10 days!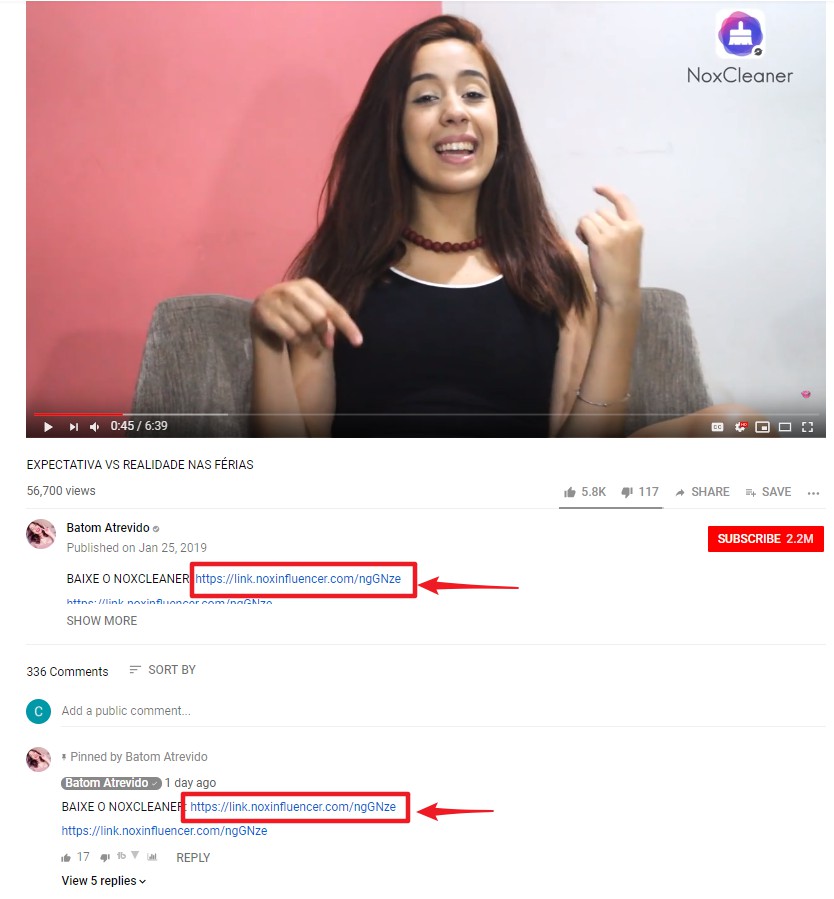 Right now, almost all of the hottest apps and games are available in the NoxInfluencer website such as TikTok, Azur Lane, MU Origin 2, and King's Raid! No more spending lots of time just trying to get noticed by these big companies. With the NoxInfluencer CPI, you can start working with them (and earning more) ASAP!
For more details, check out the NoxInfluencer Official Website and follow the latest news and updates at the NoxInfluencer Facebook page. See you there!