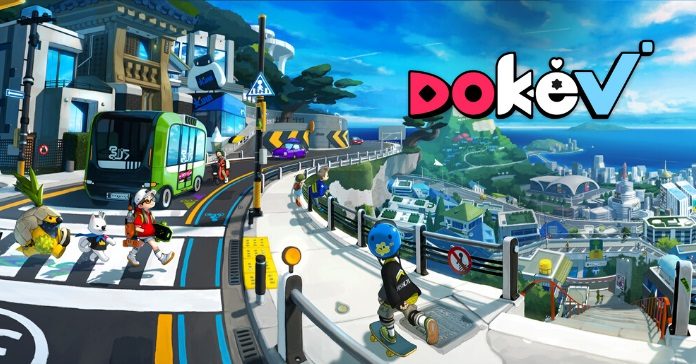 G-Star 2019, the biggest gaming convention in Asia is happening right now! Pearl Abyss, the highly acclaimed game developers of Black Desert Online surprised everyone this year when they announced that they'll be developing brand new game titles! Let's check out, DokeV!
Kim Sang Young, the lead producer of DokeV at Pearl Abyss took it upon himself to explain the premise of the game. He explained that they struggled with a name for the game until one of their staff suggested "DokeV" which obviously stuck thus becoming the official name for "Project V". Mr. Kim Sang Young always wanted to have creatures in his game that has their own personality, quirks and will act as a good friend to players. We can't help but be reminded of Gamefreak's Pokémon. So what is DokeV?
The game is a creature-collecting open-world MMORPG where players and the creatures called Dokebi, tracers through around the world full of playable content. DokeV was essentially planned for mobile the devs decided to release it first on console and PC where players will get a taste of the game's exceptional graphics. But mobile gamers shouldn't be discouraged, they are still considering releasing the game on mobile down the line. Watch the trailer down below!
Creature collecting was made famous by Pokémon but they never made an open-world game which arguably has been demanded by players around the world but fell into deaf ears. Everyone thought Pokémon Masters was gonna be it but it flopped big time. Seems like Pearl Abyss and DokeV are to the rescue and will give us what we've been asking all these years. Let us know what you think about the game!