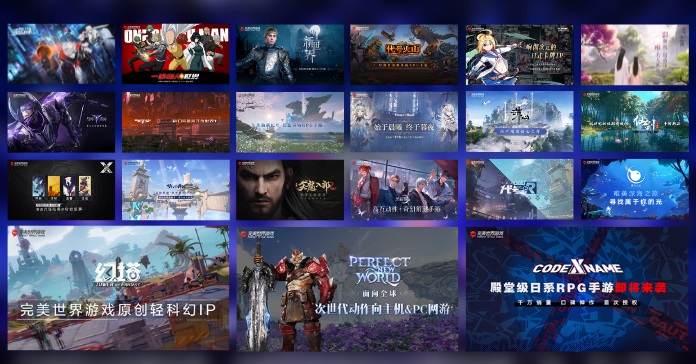 The Perfect World Game Strategy Conference 2021 just happened with the company making their goals very clear to the public and that is to dominate the gaming scene from PC, console, and mobile, with their strategy seemingly aimed at making games with better graphics. The games will cover a lot of genres including MMORPG, card games, JRPG, puzzles, narratives, and many more. Check out the list right now.
Perfect New World (PC & Console)
Perfect New World is what the company describes as an "upgrade" to the highly popular Perfect World Online MMORPG and will be the first game self-developed by PW for consoles. The game is being worked on by both the mainland Chinese team and their branches abroad, so it's least to say this project is going to be massive. Perfect New World will be built using Unreal Engine 4 and will also include a "GI Technology" that will simulate real-world environmental aesthetics like dynamic weather, shadows, sun and moonlight effects, and many more.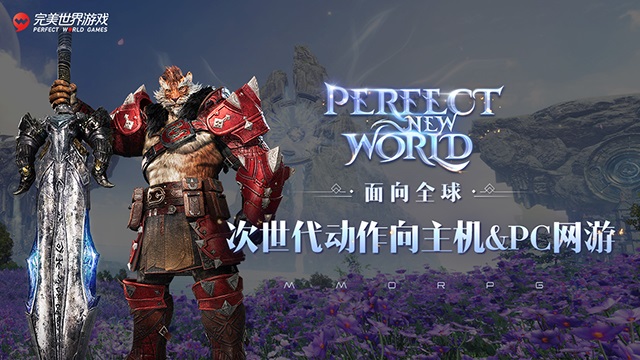 The highly customizable character tweaking will also return for Perfect New World. The game is currently being developed for both PC and mobile. Additionally, new ideas and features will be integrated into the game to catch up to the modern RPG game.
---
Perfect New World (Mobile)
Another Perfect New World but this time it will be for mobile. Do take note that this will not be the same as the PC version and will not have cross-platform compatibility. It's a totally stand-alone title. The game will be a massive open-world MMORPG where you can explore different biomes, refine your martial arts skills, hunt mysterious beasts, make friends, and discover the mysteries of the God of Faith. PNW will be made with Unreal Engine 4 so you can expect pretty good graphics.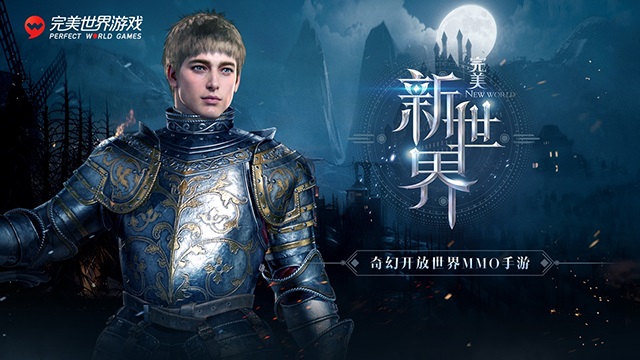 ---
Jade Dynasty World (PC)
The new Jade Dynasty World is a triple-A MMORPG currently being developed for PC. Perfect World Entertainment has teamed up with NVIDIA to help develop the game. They'll also be using advanced gaming technologies like real-time ray tracing and DLSS2.0 to make an audiovisual spectacular. Despite their promo images featuring medieval characters like people in knight armor, the game is actually and will have aesthetics of the oriental regions. Just like Perfect New World, New Jade Dynasty World will be an "upgrade" of sorts instead of an actual sequel that will use modern gaming technology.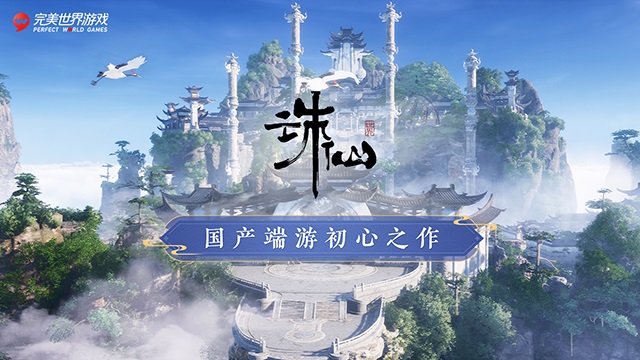 ---
Jade Dynasty 2 (Mobile)
Another Jade Dynasty title currently in development, but this time it will be for mobile that will picture a futuristic world of Zhu Xian and will make use of 5G connection. it will have its own new culture, new story, new gameplay, and new gaming technology, as well as new features not seen in the original version. Clans are now called Schools, and martial arts now co-exists with fantasy technology like steampunk and robots.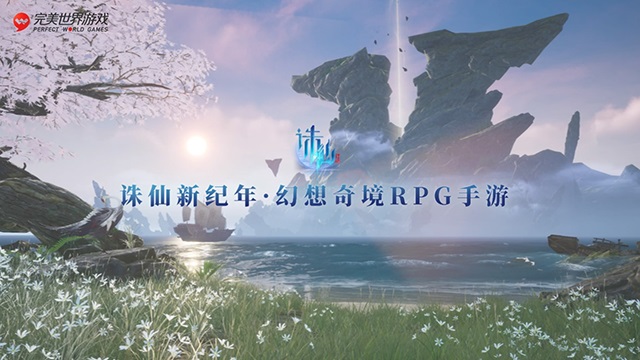 ---
Fantasy Jade Dynasty (Mobile)
The third Jade Dynasty game announced, this title will also be for mobile. Fantasy Jade Dynasty is an attempt to merge open-world exploration with turn-based action. Players can interact with their environment in a multitude of ways. There will also be Artificial Intelligence in the game that will monitor a player's activity, movements, and battle style. In return, the AI will adjust its own actions accordingly with NPCs and enemy forces participating in the player's move which gives the game a roguelike effect where the outcome of a battle is full of uncertainty.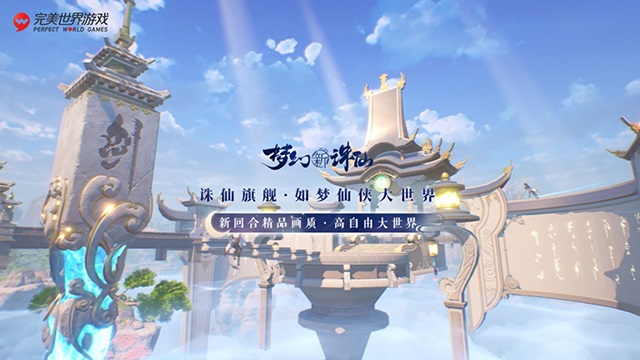 ---
Tian Long Ba Bu 2 (Mobile)
Tian Long Ba Bu 2 Mobile Game, also known as Demi-Gods and Semi-Devils 2 is a mobile martial arts game, based on the Dragon Babu novel. It has been in print for nearly 60 years and has been made as a series and movie. Author Louis Cha has officially given authorization for the game. Perfect World Entertainment is dedicated to presenting the grand arena and martial arts spirit depicted by Mr. Jin Yong to more Players, create a more pure and hard-lined realistic arena.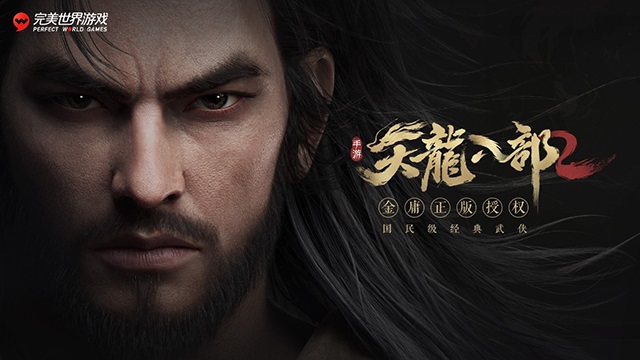 ---
Dream Collection 2
Also known as Dreamscape 2, the game is a sequel to the first Dreamscape by Perfect World and will be set in a futuristic oriental world where cybernetic augmentations on the body have become the norm. The enemies in the first installment called the Plague have returned, wreaking havoc upon the continent. The heroes from the distant past must now return and fight the plague once again.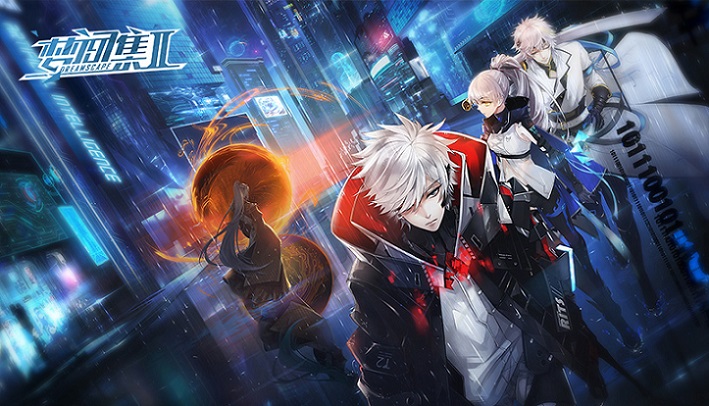 ---
Ashes of Love (Mobile)
The game will be for mobile and will recreate the world of Ashes of Love, a popular romance novel that was later made into a series. With the help of brand-new rendering technology, the light and shadow performance of the game will be greatly improved. At the same time, using AI technology, the emotional NPC's will have different expressions, voices, and actions that will be carried out to bring players and fans of the drama series what they want and expect. Just like the other oriental-themed games on this list, Ashes of Love will focus on Martial Arts with Visual storytelling as its main medium.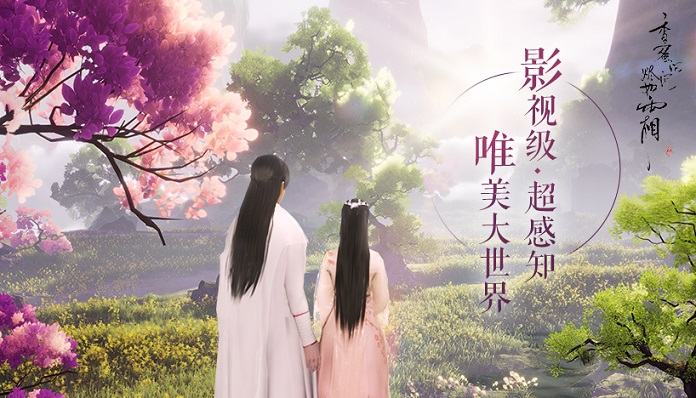 ---
Chinese Paladin (Mobile)
Chinese Paladin is a turn-based RPG jointly developed by Perfect World Games and Beijing Softstar. The game is adapted from the famous Chinese series, "Sword". Mr. Yao Zhuangxian, author of Sword will serve as the plot consultant. The game will follow the story of the eight fairy sword works. It will feature a unique Chinese art style, strategic combat gameplay, and an immersive experience.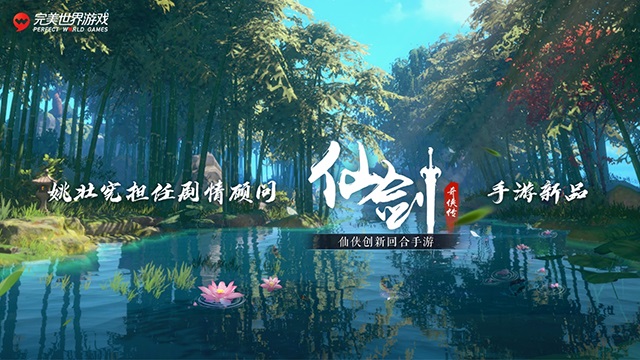 ---
Codename: Volcano (Mobile)
Code Name: Volcano is a mobile game and a new entry in the popular Torchlight series. The IP has been favored by ARPG enthusiasts around the world with its mature production concept and optimized design of inherently characteristic gameplay modes. The "Codename: Volcano" mobile game will adapt many concepts of Torchlight 3 and its world view. It will inherit popular and familiar features but will retain the refreshing and gorgeous combat performance Torchlight has become known for.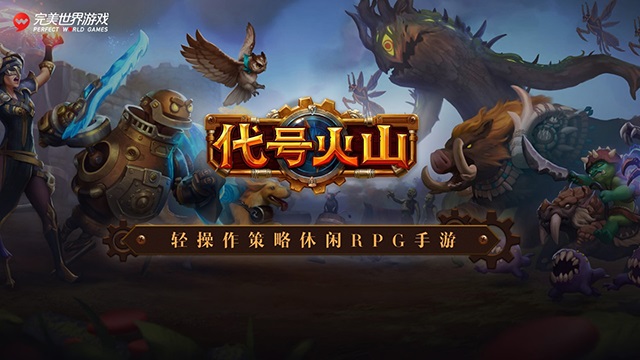 ---
Chronicles of Infinity (Mobile)
The game is a mobile MMORPG. It will feature a variety of game modes including PvE, PvP, and even MOBA. Players will be able to choose from 3 different classes and journey to different dimensions, fighting against hordes of monsters. The game will focus on armor evolution where your gear will "evolve" instead of the usual trope of replacing your gears with better ones. Chronicles of Infinity is focused on a global audience while it is being developed.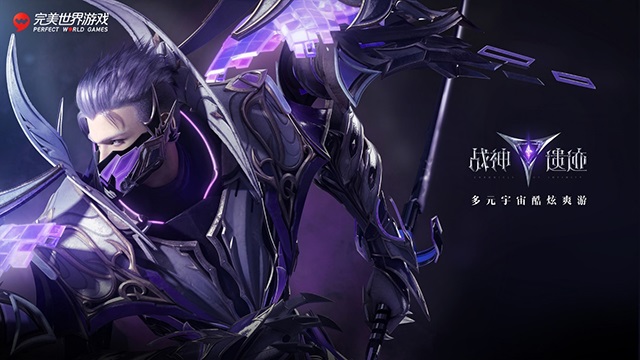 ---
Tower of Fantasy (PC & Mobile)
Probably the most highly anticipated game on the list, Tower of Fantasy is set to rival Genshin Impact with its fully open-world gaming experience. The game is a cell-shaded 3D MMORPG with anime-inspired aesthetics that tells the story of a post-apocalyptic world full of chaos and hope. Made with Unreal Engine 4, ToF boasts a 2500*2500 seamless open world. Characters can fully switch to different types of weapons and can maneuver around terrains in a number of ways like climbing, flying, cruising, swimming, and many more. The game has two focuses: freedom and exploration.
---
Code R (Mobile)
Code: R is a new mobile RPG with cross-cultural themes. It takes place in a fantasy world where religion and technology develop together. The game boasts beautiful sceneries and areas players can explore while the story revolves around the event that the world is about to end, what would humans do? Code R will give a cinematic to better show the aesthetic style of the game's system and presents a vivid and charming fantasy utopia to players.
---
Project: Prism (Mobile)
Project Prism is a brand new mobile game and the first attempt by Perfect World on an alien science fiction theme. The game is based on a complete set of self-researched rendering systems, with PBR materials, multi-point lighting and other technologies so that the game's atmosphere and screen performance will be greatly improved.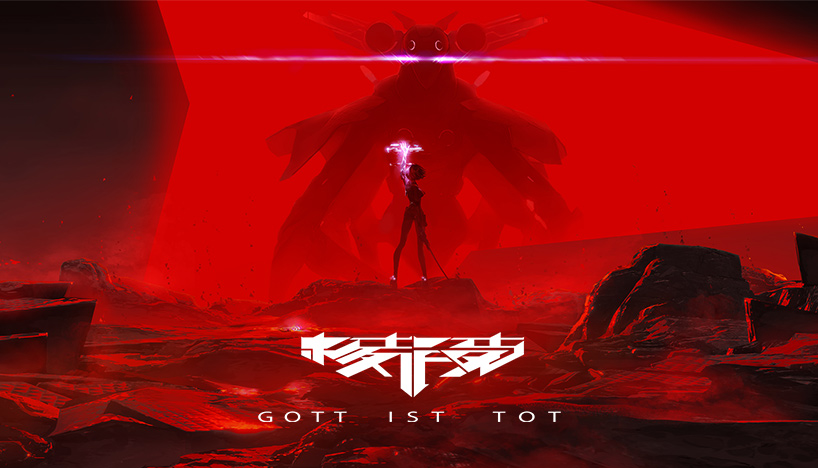 The full-day and night transformation, ultra-long-range shadows, trees, and grass calculations have been developed to ensure realism in the environment. It also has a multi-dimensional real-time interactive animation system, as well as accurate detection to ensure the smoothness of the player in the movement and battle process.
---
Project: Bard (Mobile)
Project Bard is a Japanese anime-style mobile card game. The game will use a multi-linear narrative with different endings as well as a group-like plot to bring players an orthodox two-dimensional adventure RPG mobile game experience.
---
Codename: X (Mobile)
Codename: X is an officially licensed mobile game that uses the Persona IP. The game will inherit the classic JRPG gameplay and many original iconic elements from the Persona series, such as an overhead world, high-quality plot, strong strategy, and so on. With an extremely differentiated performance style, it strives to define the platinum standard of the JRPG game.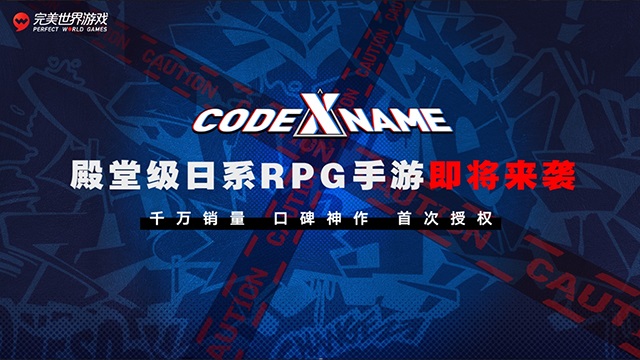 ---
One-Punch Man: World
Based on the popular anime/manga, One-Punch Man World will have both 3D and 2D rendering to create gorgeous action performance effects. Players will be able to play a number of popular heroes, including Saitama, free to carry out heroic action, through the felling of monsters, revitalize the town, explore the world and other gameplay, interpretation of their own hero way. Using 2D Animation's unique frame-by-frame production method restores all the famous scenes in the anime series, including iconic moments, paragraphs, and even famous lines. The game will strive to create a playable One Punch Man animation.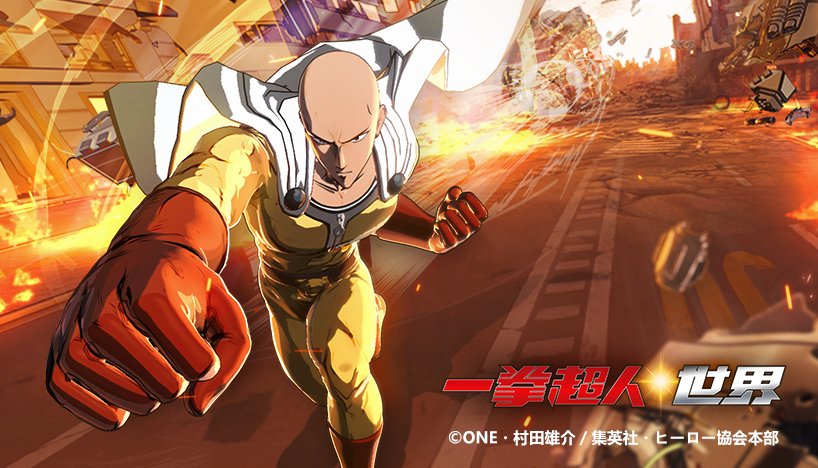 ---
Codename: Million Arthur (Mobile)
Code: MA is the latest entry in the Million Arthur franchise and will be a Collectible Card Game for mobile. The game will retain the classic gameplay of the previous Million Arthur games and will use the latest game engine to polish the models and scenes. In addition, it also joins Roguelike exploration, team gameplay, top Japanese CVs, and exciting battle encounters.
---
Black Cat Strange Society (Mobile)
Also known as "Black Cat Anecdote Society", it is a highly interactive fantasy decryption game for mobile. With modern cities as the background, it deeply integrates three-dimensional interactive puzzle-solving with modern urban legends. Perfect World mentions that the game can be played online and offline. Players will assume the role of the president of the society. As president, you'll receive thousands of strange orders. You will need to work with the investigators to solve fantasy mysteries, reveal the mysteries buried for thousands of years, and experience the adventure of danger and excitement!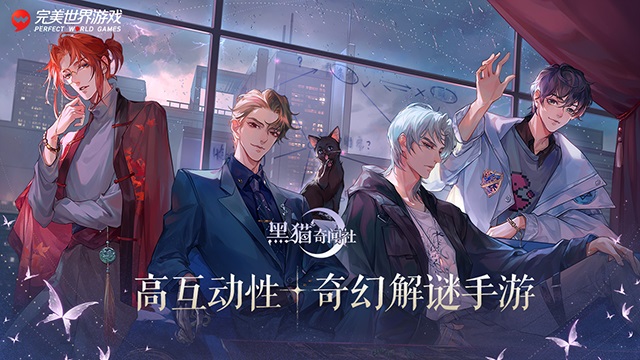 ---
Journey of Light
The game Journey to Light is the first game produced by the Perfect World Games Shimmer team. It is a retro platformer. The screen uses Unreal Engine 4 with the original three-dimensional process to depict a variety of deep-sea landforms. Players can enjoy the beautiful scenes that the game provides, and bring the player a sense of audio-visual substitution like you're watching an animated movie.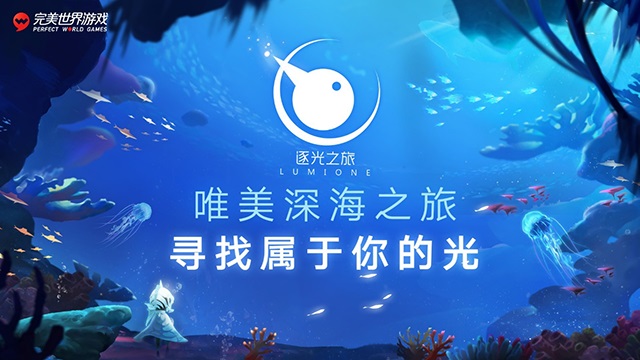 ---
Code: Archives
Code: Archive is the first collection of independent games, based on urban legends. The product incorporates independent gameplay styles such as short stories and narrative puzzle solving. The jumping and diversification of art style will bring players a strange and wonderful world of mystery, surprise, warmth, and weirdness.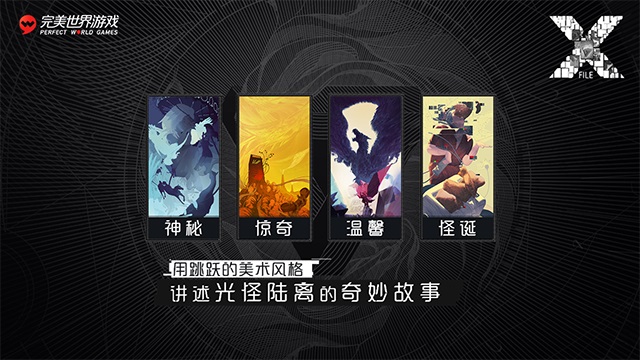 Judging from their lineup, Perfect World games are aiming to create better games in terms of graphics as their demographic (Mainly Chinese) seems to prefer aesthetics. Many of these titles seemed to be aimed at the Chinese audience but there is still a lot on the list that could potentially come to SEA and to the global audience.
Which games do you think have the most potential? Let us know! We'll be sure to monitor these titles.