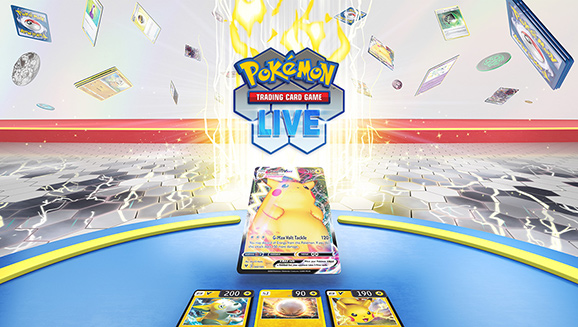 The Pokémon Company has recently announced that Pokémon Trading Card Game Live is coming to mobile and PC devices. The game is a virtual version of the franchise's popular trading card game played by millions of Pokemon fans around the world!
The upcoming TCG game will be free-to-play according to the company. With Pokémon TCG Live, players both veterans and newcomers will experience the real deal gameplay of Pokémon TCG, from deckbuilding right to the real-life rules and regulations. The game will also have familiar virtual game features like daily quests, customizable avatars, accessories, and many more.
"Pokémon TCG Live will go hand in hand with the tabletop version that fans know and love. The game welcomes a new era of digital play where Trainers around the world can play together regardless of their preferred platform."

Barry Sams, VP in charge of Pokemon TCG
But wasn't there a Pokémon TCG game already existing? Yes, it was called Pokémon Trading card Game Online which is now scheduled to be shut down as Pokemon TCG Live will replace it. For those playing Pokémon TCG Online, worry not, as most of your assets in the game can be transferred to Pokemon TCG Live. As to why it's getting shut down, the company gives this brief statement:
"The Pokémon TCG Online will be sunsetted prior to the launch of Pokemon TCG Live so that saved content in players' Pokémon TCG Online accounts can be migrated to Pokémon TCG Live, helping to ensure a more seamless transition for players. This also provides a more optimal experience by merging all fans into one app, offering a greater pool of people to digitally play the Pokémon TCG."
Additionally, both games will use Pokémon Trainer Club accounts. This means all cards, some specific card sleeves, deck boxes. And coins accessories from the old game will carry over to the new one. The rest of the stuff you accumulated like friend list, deck builds, unopened booster packs, currency, avatar items, and so on will not be carried over to Pokémon TCG Live.
Pokémon Trading Card Game Live will soft launch in Canada later this year while the global version for the PC platform is expected to follow suit through Pokémon's official website.