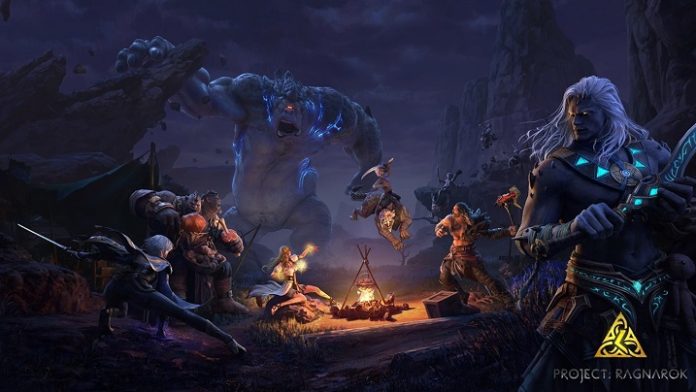 The first-ever English broadcast of Netease Connect 2021 revealed additional information about upcoming games as well as exciting world premieres of completely new titles. One of which has garnered much attention for its Norse mythological setting: Project Ragnarok, a strategy MMORPG based on Norse Pantheon mythology and Ragnarok Lore, that allows players to explore the historic realms on their own terms.
"The prophecy of Ragnarok is coming: The supreme Valkyrie in the Hall of Valor has been summoned by Odin to the mortal world to stop the annihilation from taking place."
Players will assume the role of a hero summoned to Asgard, the realm common people know as the mortal world and are tasked to stop Ragnarok, the ancient Norse prophesy that foretells the end of everything. The game will be set in a massive and interactive open world with sandbox elements and dynamic elements such as day and night cycle, realistic lighting and shadow effects, and natural scenery.
The game will be populated by nine different races, fighting against the destruction of their homeland that is filled with mythical creatures like giants, dragons, and other beings inspired by Norse mythology.
Netease Games plans to launch Project Ragnarok through all platforms, including PC and mobile. No official release date has been announced just yet.