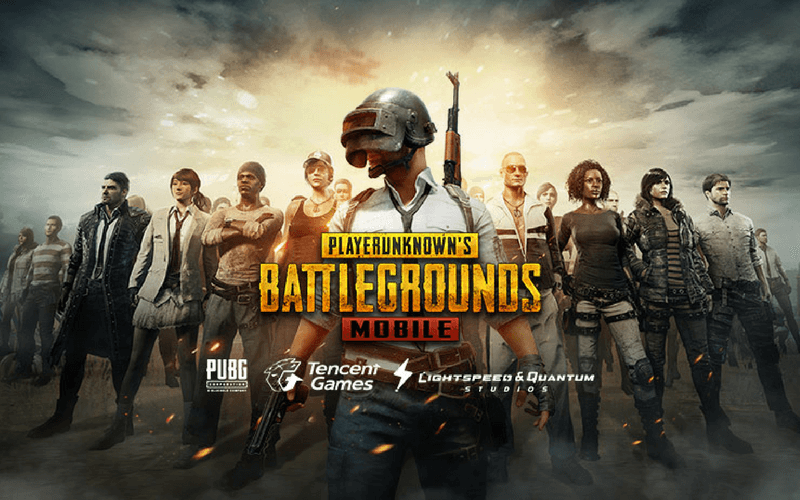 What's up, gamers? PlayerUnknown's Battlegrounds has been an incredibly popular PC game this past year (like, really popular.) From its record-breaking downloads on Steam to mammoth purchases on consoles for their "chicken dinners", PlayerUnknown's Battlegrounds has definitely been the star of the gaming industry. And now, it is poised to continue its impressive run with its entry into the mobile arena, and we've got the definitive guide and updates about PUBG's mobile versions!
First, a little recap. Back in December, gaming giant Tencent announced the release of two mobile games based on Playerunknown's Battlegrounds.
The first mobile PUBG game is called Army Attack, produced by Timi Studio. It includes all-out naval warfare, where players can control ships and blast each other down. Players can also use helicopters to take down enemies or parachute out of. These are both marked changes from the traditional battle royale set-up, with the teaser suggesting an overall arcade-style gameplay.
The second PUBG mobile game is called Battlefield, which is more aligned to what Tencent teased when it announced the move to mobile. The game, developed by Lightspeed and Quantum Studio, features PUBG's standard "last man standing" setup, with players fending for themselves on a deserted island.
Just this month, Tencent released a totally-awesome live-action trailer to signal the launch of the two games in China. The trailer follows the narrative of the game, beginning with characters parachuting out of an airplane as they prepare to fight to the death on the ground. The characters are shown doing all manner of PUBG things such as scavenging for equipment, either alone or with a team (Solo vs. Squads). It even shows PUBG's famous bullet-stopping frying pan!
Trailer:
Of course, Tencent also released a gameplay video to ease their players into mobile.
Gameplay:
[PUBG Mobile Update] Our Canadian friends can thank their lucky stars, as PUBG Mobile is already live in Canada! The game, which was released previously in China as PUBG: Exhilarating Battlefield and developed by Lightspeed and Quantum Studio, is available as of now in English. It's now available in both the Google Play Store in Android (March 15, 2018) and App Store for iOS (March 17, 2018).
Unfortunately, there is no global or Southeast Asia PUBG Mobile release schedule yet, but for those who can't wait, Tencent has a PUBG Mobile beta program.
Here's how to the download PUBG Mobile Canada. (English)
Download Turbo VPN:
Open Turbo VPN & tap the Globe in the upper right corner
Choose "Canada"
Open Google Chrome or other related android browser and go to:

https://whatismyipaddress.com/
*Make sure that your IP Address is within Canada

Go to Settings>Apps & Notifications>See all apps>Google Play Store>Storage>Clear Data

If you can't see the Google Play Store, try the "Show System" or "Show Hide apps"

Go to Settings>User & Accounts>Add Account>Google>Create Account
After you've successfully created your Canadian Google Account, open the play store and choose your newly created account.
Try now to download PUBG Mobile app:

https://play.google.com/store/apps/details?id=com.tencent.ig
This app is currently unsearchable in the Play Store.
Here's how to the download PUBG Mobile China.
After downloading and installing, open the TapTap app and type "PUBG" in the search field. Click the first result 绝地求生:刺激战场  (PUBG: Battlefield: Orange icon / PUBG: Army Attack: Blue icon)
If you cannot find the app, click on this direct link:
Now, download the PUBG mobile game. The file is 500mb in size and it needs an additional 1GB storage for installation. If you encounter an error saying that the App is not installed, you need to free up some space to complete the installation.
Tencent is confident that PUBG can continue its winning streak and seeing how massively popular the game is right now on PC, we're certainly excited about its mobile versions!
To stay updated about the game and find out when it will be released here in the Philippines, join the PUBG Mobile PH group on Facebook. Happy gaming!