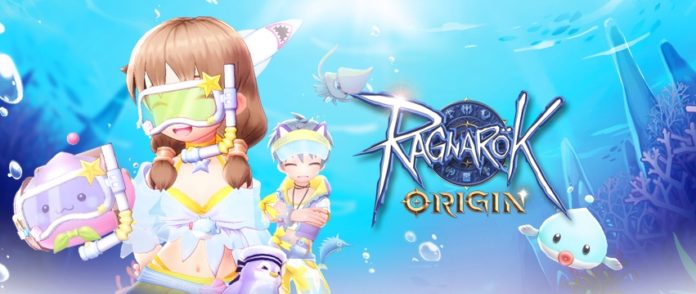 Gravity has been on a roll these past few years, releasing a multitude of Ragnarok Online-related games every chance they get. Admittedly, they are so many of them right now that sometimes it's hard to keep up with all of them. So here's a quick recap on the many games based on Ragnarok Online that have already been released and upcoming ones you should keep an eye out for.
RAGNAROK M: ETERNAL LOVE
The first Ragnarok Online mobile MMORPG game that begun a massive gaming revolution in the world. Millions of RO fans have been excited (and still are) when the game was announced. ROM introduced new and veteran RO fans to the mobile MMORPG scene, and also gave a brand new look and yet a familiar nostalgia of the world of Midgard. Despite being the first of many RO Mobile games to come out, the game is still very popular with a new upcoming update to boot in the form of the new Comodo map, storylines, dungeons, and the new Gunslinger class, all of which will be happening between June and August 2021 for different regions. They've also recently collaborated with Disney to bring their signature fairytale magic to the game.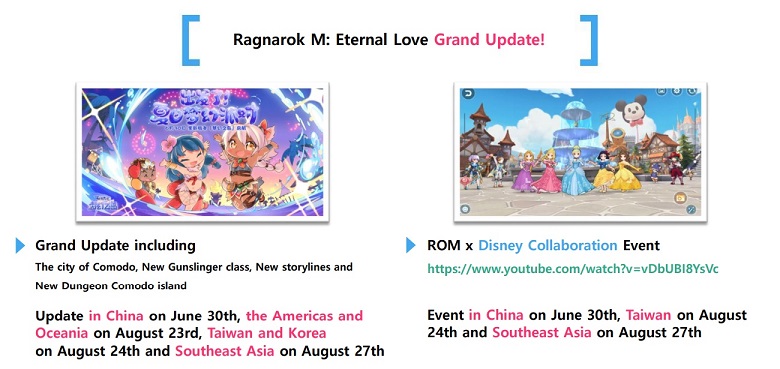 ---
RAGNAROK X: NEXT GENERATION
ROX was officially released in Southeast Asia on June 18th, 2021, and has since enjoyed a successful run. The game has hit a whopping 7.6 million downloads by the time it hit its first month! It has since been ranked as the number one MMORPG in multiple countries including Thailand, Indonesia, and the Philippines. ROX offers a ton of game features, so much so that even MMORPG veterans have a hard time keeping up with all the daily grinds. The game introduces players to a joyful RO experience and a rich storyline not present in any other recent RO-related titles. ROX has also recently released their highly anticipated Pet System. You can read all about it in our ROX Pet System: Overview.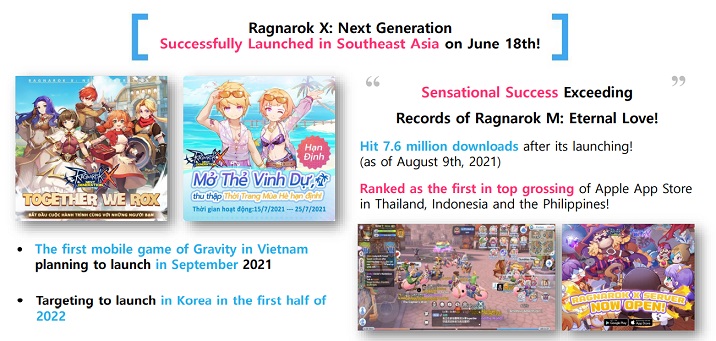 ---
RAGNAROK ORIGIN
RO: Origin is a mobile MMORPG that takes your beloved classic MMORPG to a new graphical level. Out of all the current RO games out in the market, RO: Origin so far, has the best aesthetics out of them all, with its silky smooth FPS and richly detailed environment and character designs. The game has recently celebrated its first-anniversary launch in South Korea last July 2021 with a ton of events and giveaways. RO: Origin is now scheduled to launch in the US and Canada around October 2021 with Taiwan and Macau planned for 2022.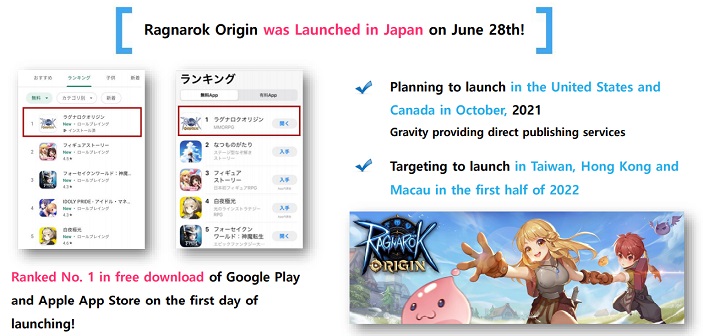 ---
RAGNAROK PROJECT S
When Project S was announced, many have speculated that it would be a brand new MMORPG. They were half right in this regard as the game is actually a revival and also a sequel to the now-defunct Ragnarok Online: Valkyrie Uprising title. The game has since concluded its limited Closed Beta Testing and has received mainly positive feedback. The game is scheduled to officially launch in the Oceania region around the fourth quarter of 2021.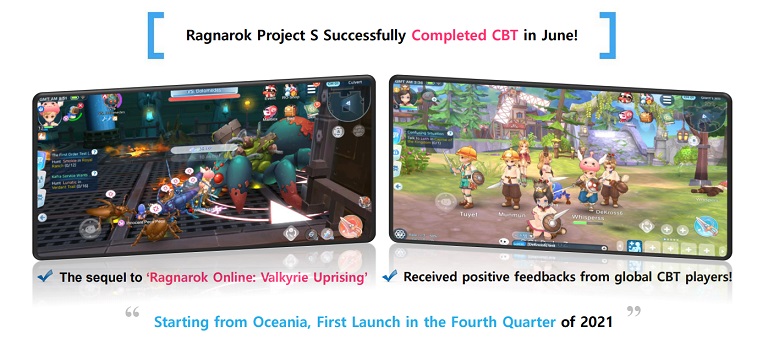 ---
RAGNAROK THE LOST MEMORIES
RO: The Lost Memories is touted as a "cinematic newtro story RPG" for mobile. If you're not familiar with what "Newtro" means, we can't blame you since it's a recently coined word. It means enjoying the Retro and New which is all about discovering novelty from the old and interpreting it in individual life in the 21st century, which is what Lost Memories is going for. The game will be a cinematic RPG that uses classic RO graphics, merging it with modern storytelling. Lost Memories aims to deliver an analogue aesthetic with vivid and fancy graphics with the vibes of the original RO game. Ragnarok The Lost Memories is set to launch in the fourth quarter of 2021 for North America.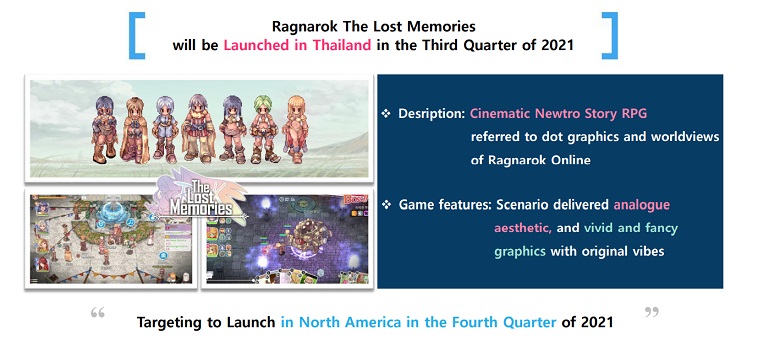 ---
RAGNAROK BEGINS
Ragnarok Begins is a brand new entry to the RO franchise for the PC platform and a highly anticipated one at that. Unlike previous entries, RO Begins will be a side-scrolling MMORPG, similar to Dragonica and Maple Story. Not much info has been released about the game but Gravity has announced that more updates will be opened to the public during the annual G-Star 2021 gaming convention. Ragnarok Begins is scheduled to begin its Closed Beta Test around September 2021 for South Korea.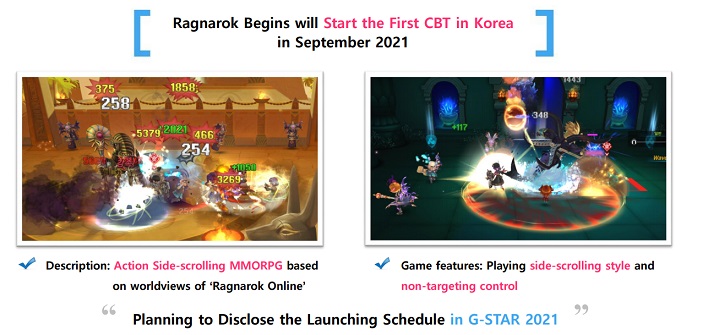 ---
RAGNAROK REVOLUTION INFINITE RPG
Another brand new RO MMORPG but this time it will be playable for both mobile and PC devices. Not much information has been released about the game as of now, but we know that it's currently being developed by Taiwan-based game devs and that it will be an MMORPG. We might see new information come up when G-Star 2021 begins.