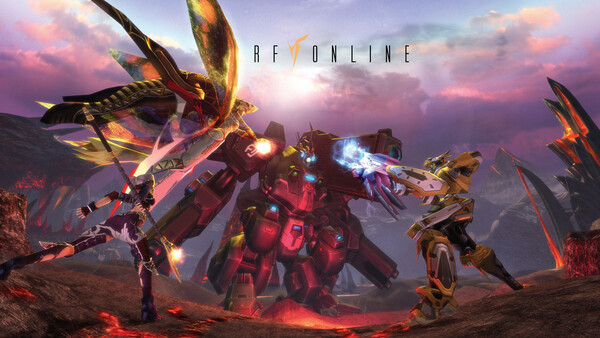 CCR CEO, Yoon Seok-ho has recently announced a huge bombshell! The beloved Sci-Fi MMORPG, Rising Force Online, better known as RF Online is going to be revived for the global audience. What makes this a head-turner is that the game will now have features that will let players earn virtual currencies.
According to Yoon Seok-Ho, the game will now be directly handled and published by CCR, the RF Online's original developers. They aim to focus on providing services such as strengthening user communication and providing large-scale benefits to users through global integration projects.
CCR plans to open what they call a "Battle Coin Server", a globally integrated server for RF Online scheduled to launch in the first half of 2022. It will be operated as a collaboration with multiple companies spanning 34 global countries. The Battle Coin Server will provide a new system called "Season Race" a myriad of fierce competitions where players can earn battle coins through various missions and ranking each season. This includes a level-up race, enchant race, mine fight race, and many more.
Additionally, they can also acquire virtual currencies such as Bitcoin (BTC) and Ethereum (ETH) via airdrop according to the Battle Coins they receive after performing the missions every end of the season.
"We are converting RF Online to our own service and are planning all-time benefits and various large-scale promotions for users. It is planned, so please look forward to our future activities."

CR Business Manager, Lee Tae-hoon
RF Online is a global game that has been loved by domestic and foreign fans for a very long time. With the introduction of a way to earn virtual currency, CCR is one of many examples of companies getting a second wind of life through blockchain technologies, NFT, and virtual currencies. More info soon.