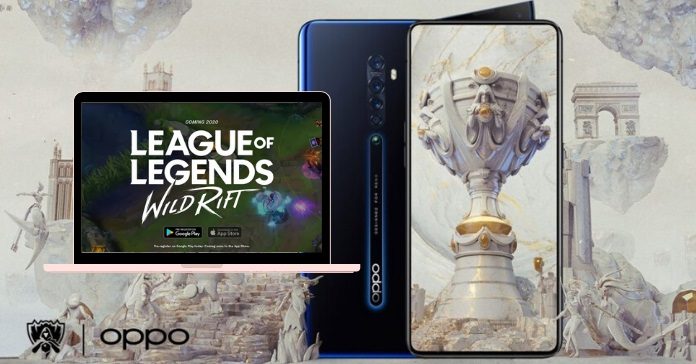 League of Legends: Wild Rift is one, if not, the most anticipated mobile game right now. Ever since its official reveal and announcement during Riot's 10 year anniversary, the news about one of the most played MOBA titles in the world coming to mobile exploded with players eager to find out more about the game. Of course, with this much hype, a bunch of rumors will always tag along.
As already mentioned above, the upcoming mobile adaptation of the popular moba game was announced during Riot's 10 year anniversary along with other projects the company is currently working on, where a couple of them are being developed for mobile devices which includes Teamfight Tactics and Legends of Runeterra.
With this, the Chinese hardware company, OPPO, gave a press release that revealed that "they (OPPO) and Riot Games recently established a partnership that promises many innovative developments to mobile gaming and esports down the line. The partnership marks OPPO's entry into the exciting world of esports, and OPPO will be the first official global smartphone partner for the world's most popular PC esport – League of Legends."
OPPO is arguably well known for their smartphone line and so many speculated that there may be some strings being pulled for OPPO to gain some "advantages", after all, they are one of the sponsors for Riot Games. This gave birth to a rumor that OPPO devices, particularly their smartphones will be able to download and play League of Legends: Wild Rift earlier than other non-OPPO phone users. So if you happen to be using an OPPO phone, you'll be able to play Wild Rift earlier than others that are using other smartphone brands. This rumor has now spread throughout the internet, prompting some social media pages to announce it without properly checking if it's legit or not. The news has now been reshared by the thousands. The big question now is, is it true?
In the software development community website, XDA, OPPO has clarified their relationship with Riot Games and League of Legends stating that they "are the first official global smartphone partner for League of Legends – a statement that did not mean that League of Legends will first arrive on OPPO smartphones, but was in the context of esports only for now."
Simply put, NO, OPPO users will not get the game first, and that OPPO is currently in the context of acquiring a partnership with Riot Games that involves esports, which makes it pretty obvious by now that Wild Rift will be getting an esports league in the future, which everyone saw coming a mile away.
And there you have it. If you see these kinds of news, it is not a bad thing to double-check if its legit or not, compared to sharing false information willy nilly without even thinking of the consequences. There are so many fake news already out on the net, better not add more to the pile. You don't want to be the one being blamed for fake news, right?