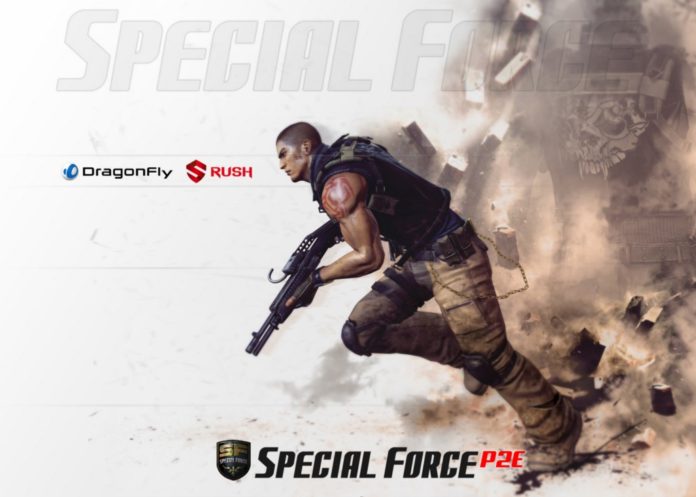 Do you remember Special Force? Of course, you do. The popular First Person Shooter made waves back in the day in Southeast Asian regions in the time when the offline version of Counter-Strike was still big and online gaming just peaked its popularity. Now that the world is slowly turning to NFTs and blockchain gaming, Special Force has seen an opportunity to make a comeback as an FPS game with Play To Earn mechanics.
DRAGONFLY GF CO., LTD. CEO, Jaesik Kim has recently announced that they have established a subsidiary company called DF Chain that will provide blockchain P2E (Play To Earn) game services in the very near future. The announcement was after they made a joint venture with Gamechain Co., LTD., a corporation run by both DRAGONFLY and RUSH Coin Foundation currently operating in Hong Kong.
If you're not aware, Gamechain is the issuer of RUSH Coin which is currently listed in crypto exchanges like Coinone, Bit Global, and FOBLGATE. They've already implemented in a number of blockchain-chain-based games like White Kingdom action RPG and Death Cage Shooter to name a few. You can check more about Rush Coin by visiting their official website.
DRAGONFLY is now expected to create an overall ecosystem of P2E ranging from issuing of NFTs (Non-fungible Tokens), coin deposit and withdrawal, supply and demand adjustment, NFT purchase, and transaction in accordance with the influx of new members through the subsidiary company DF Chain. The move is due to the rapid popularity of P2E in the Southeast Asian and global markets as other economic activities have declined due to the Covid-19 pandemic.
The company is now preparing to revive the popular Special Force IP which was immensely popular in The Philippines, which is coincidentally, one of the biggest hotspots for the P2E market. This will include FPS Special Force and the Battle Royale version titled Special Force: Legion of Monsters. Both games are expected to be released on the Steam platform next year which is a bit concerning knowing that Steam has been recently purging blockchain games with NFTs on their platform, so it's not clear yet if they'll still go with this or launch the games themselves without the use of other platforms.
"A paradigm shift is underway in the gaming industry from P2W (Play to Win), where users need to spend money in order to win, to P2E (Play to Earn), where users can make money with the unique value of game items. Dragonfly is ideally positioned for the overall P2E ecosystem and would lead not only the P2E gaming market but also the platform by applying the P2E system to FPS games for the first time."

Jaesik Kim, CEO of Dragonfly
DRAGONFLY'S Special Force is expected to launch in 2022. No specific date has been announced just yet.