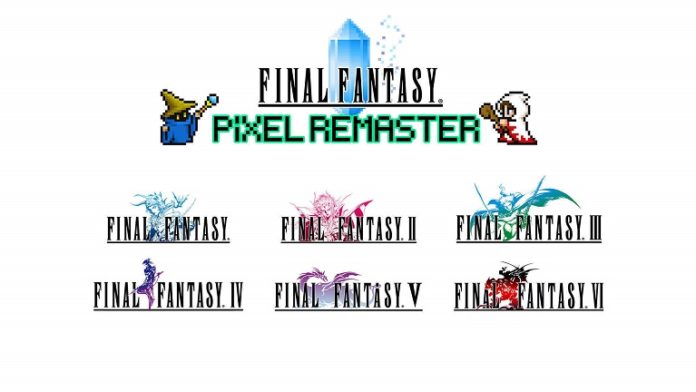 Square Enix has announced that the six original Final Fantasy titles that inspired a generation of RPG Fans are coming to life once more in the Final Fantasy Pixel Remaster series. Fans and newcomers are invited to dive into six masterpieces that bridge the ages with unique tales of epic adventure. The company will release the beloved titles individually, from Final Fantasy I through Final Fantasy VI, for Steam and mobile platforms.
For over 30 years, the Final Fantasy series has delighted generations of gamers and millions of players worldwide through beloved Role Playing adventures that are built upon the benchmarks of spectacular visuals, highly imaginative worlds, rich stories, memorable characters, and technical and gameplay innovation leading the industry and earning the highest accolades from around the world. Each mainline game in the series is a completely new experience and an ideal entry point to the series. Titles of the series have sold over 161 million units worldwide.
If you want to learn more about Final Fantasy and Square Enix, visit their official website.