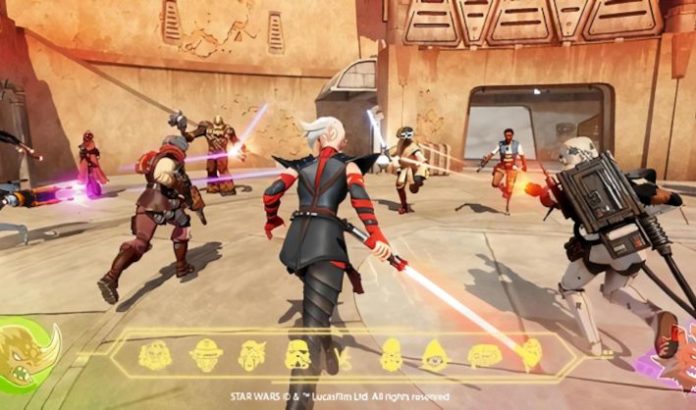 Imagine a squad-based game like COD: Mobile or PUBG and set it in a galaxy far far away and you'll get Star Wars: Hunters, a brand new real-time multiplayer PVP arena game that is Lucas Arts and Farmville developer, Zynga Games.
Not much information has been revealed about the game albeit for some leaked promotional images that forced Nintendo to publish a short teaser trailer for the game. But it's more than enough to give us a good idea of what the game would be like. Judging from the images, it will play a bit like an FPS game mixed with RPG mechanics.
Star Wars: Hunters will be set in the franchise's cinematic universe right after the fall of the Galactic Empire and will feature a bunch of new characters including Jedis, Sith Lords, Wookies, bounty hunters, rebellion heroes, imperial troopers, and more, all of which you can customize their looks and change their weapons.
Players can choose a character or class and engage in what looks to be team-based combat consisting of 4 players on each side. Stages or Arenas in the game will most likely have different modes and objectives to make the game, well, not boring.
There's no official release date for the game just yet, but according to sources, the game is set to be released before 2021 ends and will be available to download for free for Android and iOS users as well as for the Nintendo Switch. For more information, check out their official game site.